20 Favorite Recipes of 2020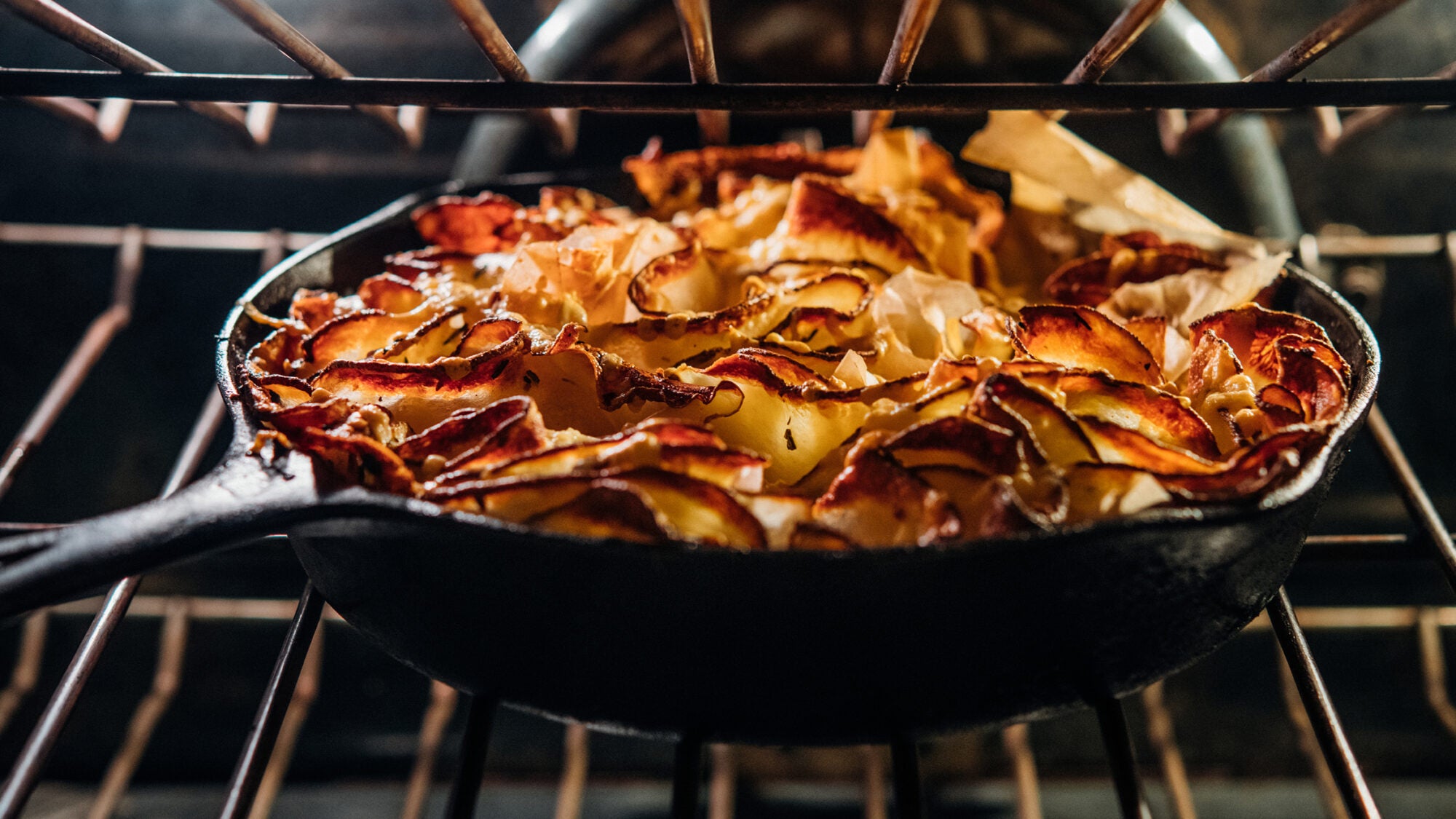 A look at some of the year's greatest hits, from baking buttermilk bread, frying crispy cutlets, sheet panning panzanella, and always confiting your tuna.
In 2020, we all got an intensive crash course in cooking, whether we liked it or not. We tackled the advanced dishes we couldn't travel to our favorite restaurants to eat, like perfectly bouncy biang biang noodles, or pillowy Parker House rolls. We played Chopped with the weird combinations of ingredients that remained in the refrigerator between grocery runs—the stray potato buns, eggs, and wilting stalks of celery that lingered past their prime. And we figured out how to get food on the table, even when that meant a seated dinner of…cheese and crackers.
At various points in the year, we all got burned out from cooking. But we also found ways to reconnect with the enjoyment that comes from trying something new in the kitchen and being pleasantly surprised by the outcome. For Cathy Erway, that meant mashing up two chicken marinades from her youth and finding that somehow, strangely, they tasted perfect mixed together. For Leslie Pariseau, it meant taking a chance on an enormous pot of sauerkraut cooked with half a bottle of champagne.
Moments of discovery like this kept us cooking through it all. Now that I've learned Christian David Reynoso's trick for desliming nopales, I'll never look at the green paddles the same way again. And now that I know about mozzarella in carrozza, no aperitivo hour will ever be the same. These are a few of our favorite recipes from over the course of the year that changed the way we think about cooking. —Anna Hezel