Country Captain Deserved a Comeback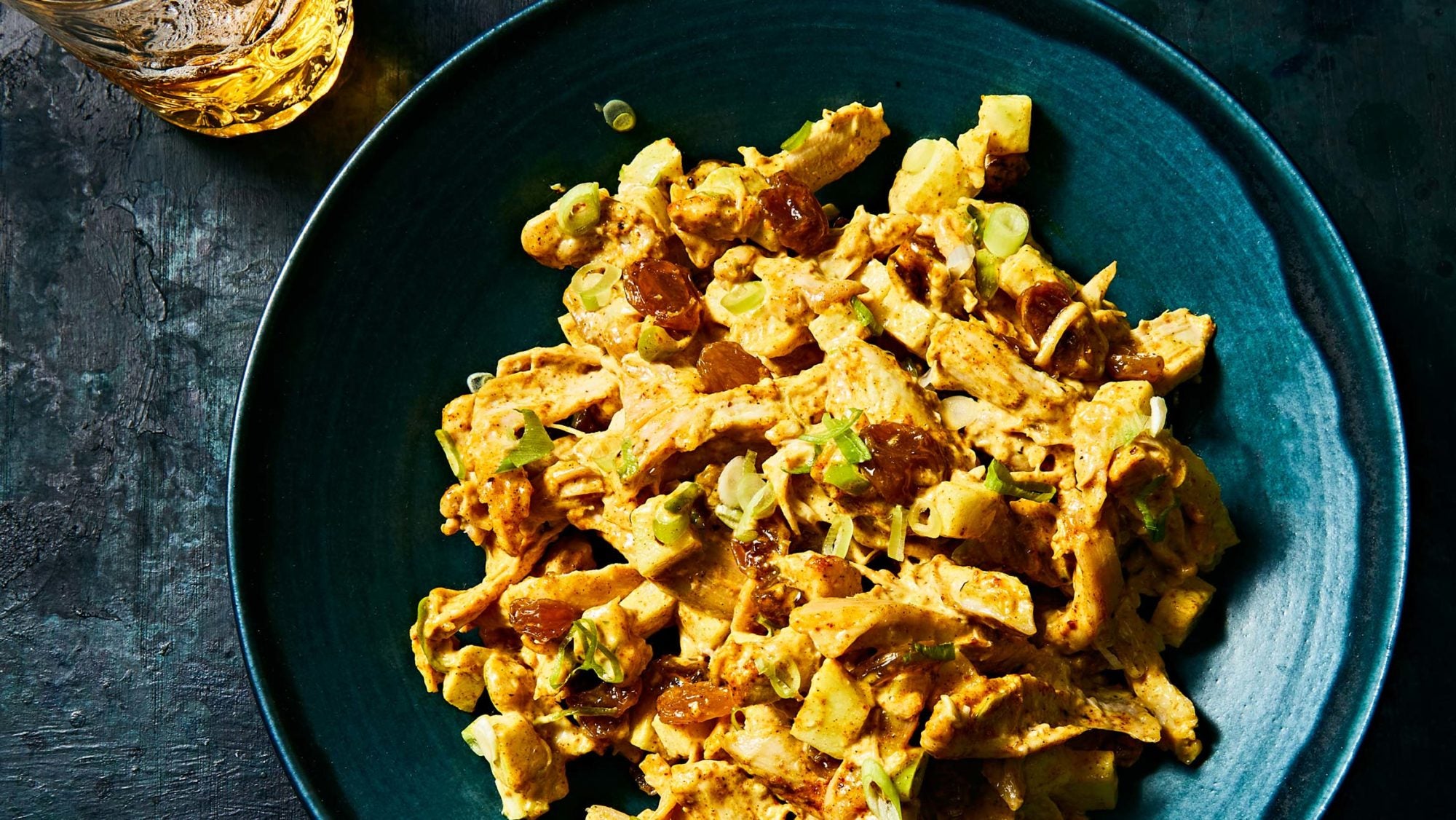 The lowcountry curried chicken dish was a favorite of FDR, but a bakery in Savannah, Georgia, has given it new life between bread.
As a staple recipe in issues of Garden & Gun, Southern Living, and Junior League cookbooks dating back to the 1950s, country captain is a Southern comfort fixture. Although the template changes, versions of the dish consist of stovetop-braised chicken with a tomato-based curry sauce, topped with shredded and toasted coconut, currants or raisins, and a crunchy smattering of peanuts or slivered almonds.
But when Cheryl Day first moved to Savannah, Georgia, from Los Angeles in 2000 and started to develop the menu for her business, Back in the Day Bakery, she noticed that the dish was almost exclusively cooked at home and hardly ever served in restaurants. That lasted until Mashama Bailey's the Grey opened in 2014 and added a roast chicken ladled with a curried currant sauce to the menu.
The dish has origins in the lowcountry marshlands of the Southeast, running along the coasts of Georgia and South Carolina from Savannah all the way to Charleston. The backstory of the dish has some mystery, but one anecdote notes that it became a staple in Savannah after a ship full of spices docked off the Georgia coast, introducing some of these new ingredients into the port's local kitchens. A generation later, it began appearing in cookbooks, printed as early as the 19th century, and it became a favorite at Franklin Delano Roosevelt's estate in Warm Springs, Georgia, where the president's legendary cook, Daisy Bonner, developed her own version.
Taking full advantage of the bakery's freshly baked bread, Day reimagines her own rendition as a chicken salad sandwich served on ciabatta, swapping out the braising liquid for a creamy dressing full of warm spices and a touch of lemon juice. Textural contrast comes in the form of chewy golden raisins and crisp Granny Smith apples. Like any regional dish that's weathered several centuries of reinterpretations, there's no wrong way to make country captain, but there are plenty of ways to reinvent the mishmash of lowcountry resourcefulness and Southern ingenuity.