The Buttermilk Miracle Dough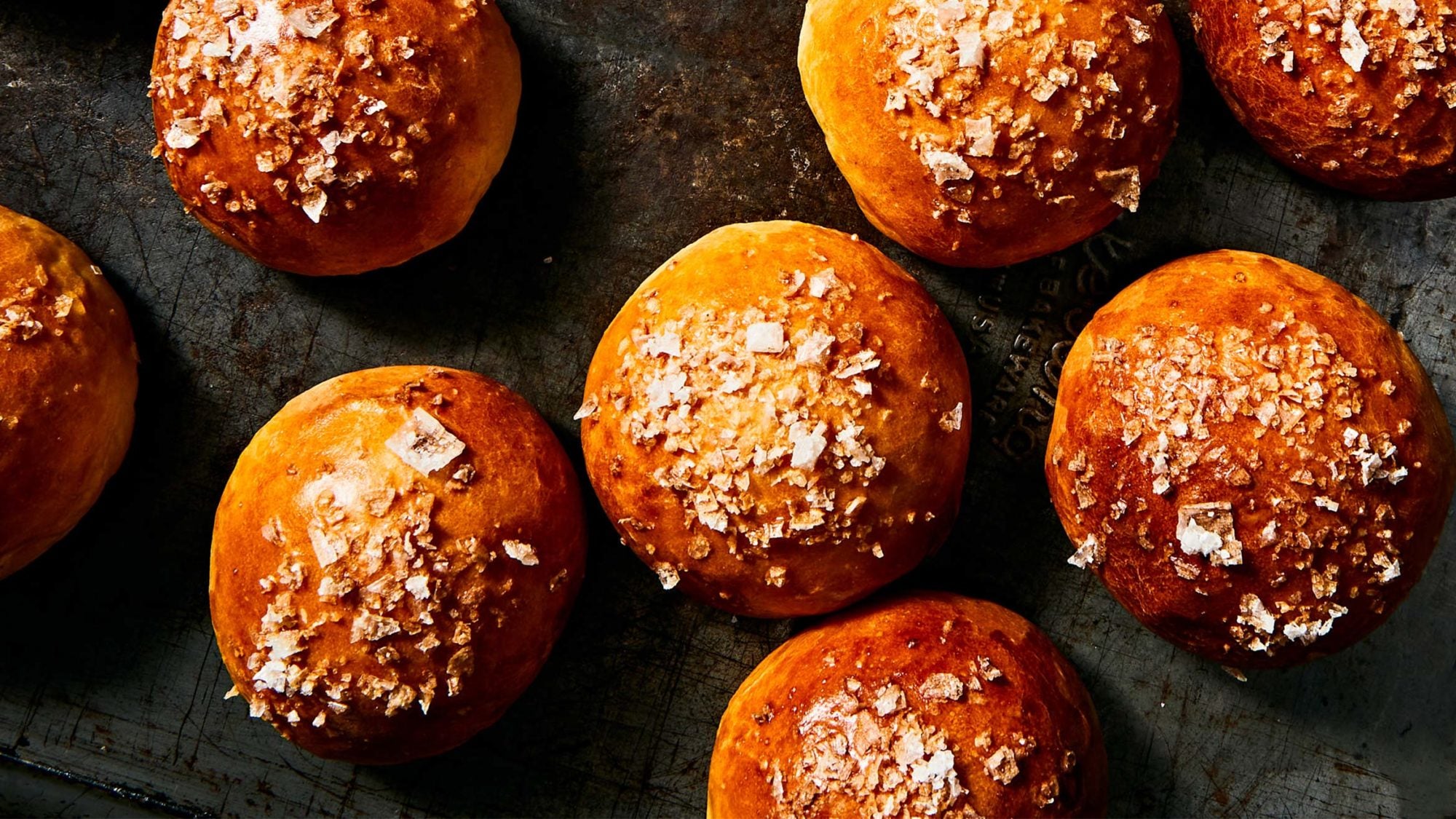 Use up the entire pint in one go for better bread, buns, cinnamon rolls, and more.
A carton of buttermilk carries the promise of tender baked goods, juicy fried chicken, and tangy ranch dressing. That is, if you can use it in time. Despite its above-average shelf life—you can safely tack three weeks onto its best-by date—it's more often than not one of those ingredients purchased for a single recipe and eventually fermented into oblivion in the back of the fridge.
Over the years, I've poured enough sour milk down the drain to finally accept that it's best to buy when there's an exact plan to use it in place—mainly a recipe that calls for more than a quarter cup. Enter this all-purpose maple buttermilk bread. This sweet, yeasted dough has become a go-to for a number of reasons: It doesn't require any special equipment to make; it takes around three hours from start to finish; it's all-purpose, in both the type of flour it calls for and its many uses; and finally, it uses an entire pint of buttermilk. So no need to stress about waste.
Most of the buttermilk available at grocery stores today is made from skim milk cultured with lactic acid bacteria. While its flavor is pleasantly tart, similar to plain whole-milk yogurt or kefir, drinking it straight is an acquired taste. Despite its lean nutritional profile, the fermented milk adds a noticeably buttery taste and lightness to baked goods, from scones and muffins to pound cake. The acids in the milk are responsible for tenderizing gluten, which is what gives buttermilk-enhanced doughs such soft crumbs and airy textures.
The active live cultures also contribute to its creamy consistency and pleasant tang, which helps tame the sugar and fat present in enriched doughs. In this case, it's the perfect complement to the butter and maple syrup called for in the recipe. Sliced thick, the loaf is an ideal landing pad for gently mashed avocados, spoonfuls of ricotta, or jammy soft-boiled eggs. Smeared with butter, and a slick of mayo for maximum browning, it's the foundation for a diner-worthy grilled cheese. Dipped into an eggy milk bath, it yields a supremely custardy French toast. But that's not all.
Over the last decade, I've shaped the forgiving dough into dinner rolls that would rival Thomas Keller's and fluffy hamburger buns that could be easily mistaken for brioche. Add a quarter of a cup of sugar when you're mixing together the dough, and it's a fast track to cinnamon rolls. Just pat the dough out into a rectangle, brush it with melted butter, and generously sprinkle it with cinnamon and brown sugar. Unlike loaves from the bakery, the bread will stay soft and squishy on your countertop for days, but it also takes well to the freezer—preferably in slices, so you can toast them at will. Once you make the dough a few times, it will become the kind of second-nature recipe that will serve you well, whether you find yourself in an understocked rental kitchen or in need of dinner rolls on Thanksgiving.