The No-Bake Pie Goes Tropical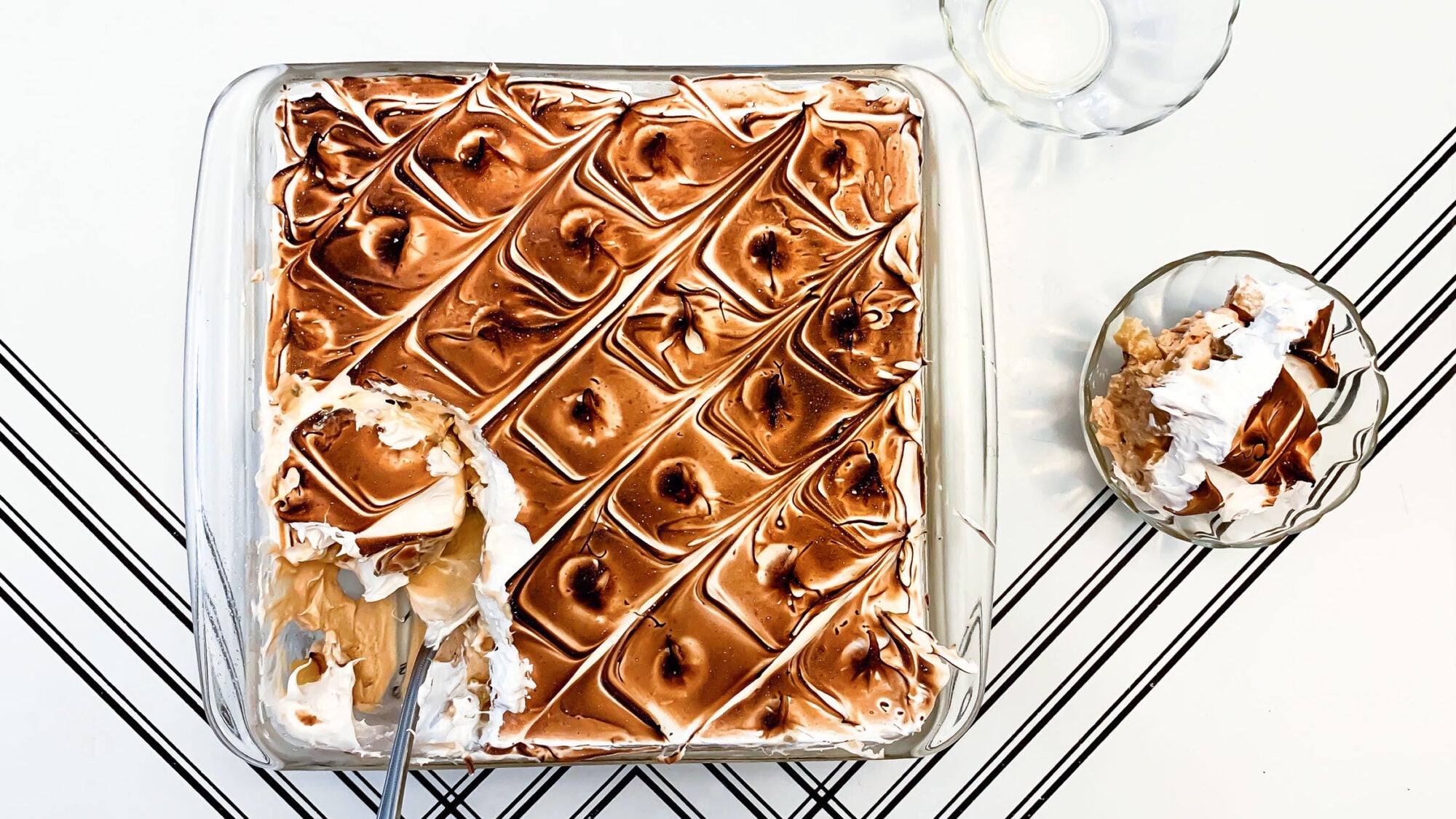 Paradise is just a pineapple away.
We've already made the case that everyone should own a well-fueled cooking torch (they cost about $10, barely take up any room in your kitchen, and are infinitely more precise than your broiler). But if you weren't convinced, imagine, for a second, using it on a pie made from a base of frozen dulce de leche and roasted pineapple, crowned with a spiky meringue topping and torched until the whole hilly surface is as golden brown as the outside of a pineapple.
If you're looking for a tropical mindset to lift you out of whatever cold, gray environs you find yourself in, a pineapple-centric (unbaked) Alaska like this might be your best bet. Or, instead of centering your escapist baking around juicy pineapple, you could dream of faraway roadside diners to visit in the depths of lazy August, with dessert cases full of cloudlike coconut cream pies just begging to be brought along for the car ride.
We are fans of the classic store-bought graham cracker tart shells for making coconut cream pie at home but, most certainly, go ahead and make your own pie crusts out of graham crackers, saltines, or even the pile of Biscoff cookie packets we know you've been hoarding from your last few flights. Sometimes you don't have to reach far for the ingredients for a short vacation.