Boost Your Butter Cake With Chai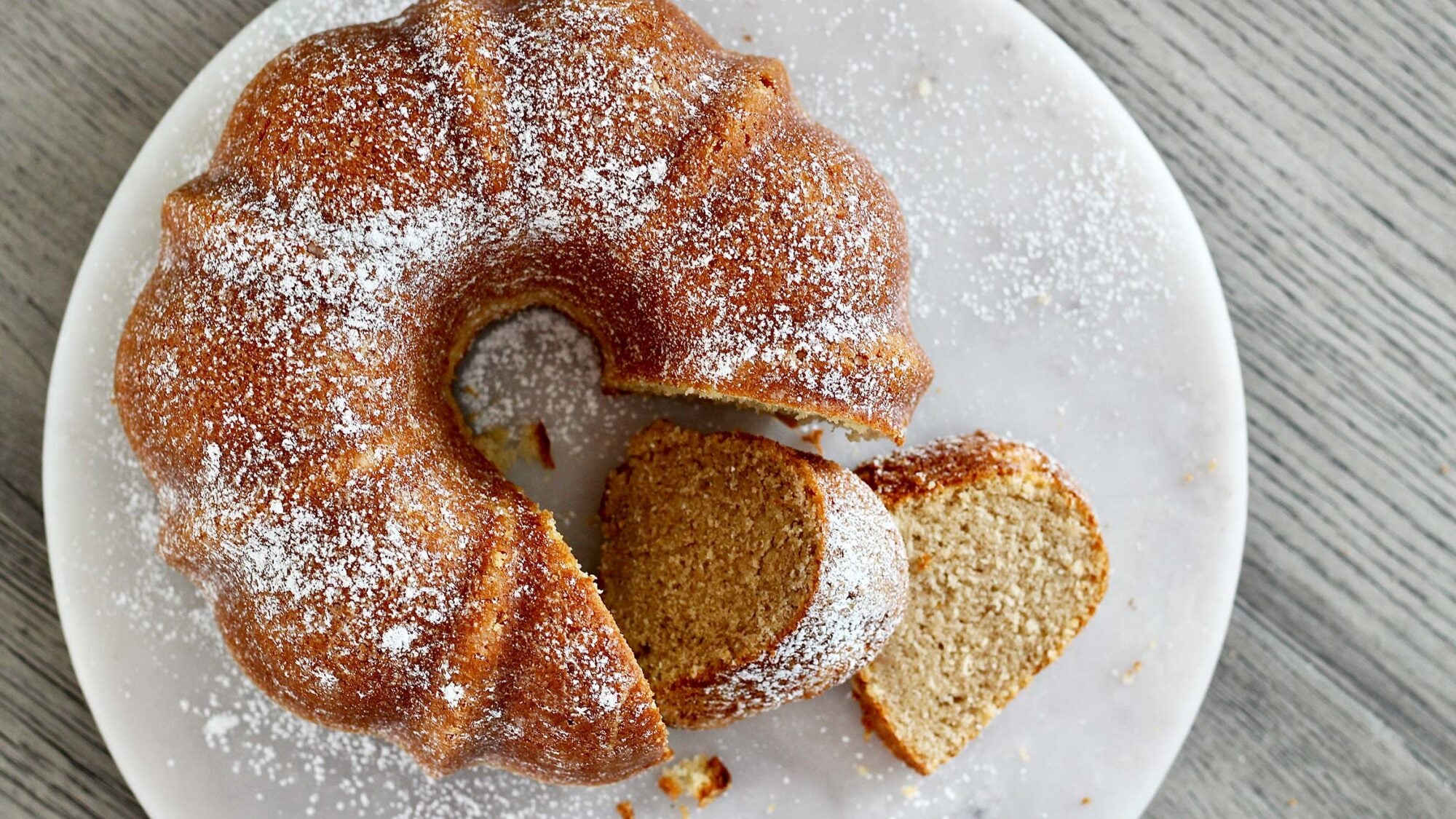 In Sri Lanka, the way to a more flavorful butter cake begins with a homemade chai blend.
Sri Lankan butter cake is known for its buttery richness while yielding a fluffy crumb. And when infused with the warming spices of traditional Ceylon tea, it makes for a great afternoon snack or dessert. Creaming the butter and sugar for an extended time is an essential step. This creates a light, delicate inner texture, while the crust of this cake will be crunchy and dark golden brown.
Butter cake was a colonial addition to the Sri Lankan dessert collection. It has always been called "butter cake" and is pronounced baṭar kēk (and written as බටර් කේක්). This cake became so popular that it is now a staple of Sri Lankan households and local bakeries. Similar to the bare-bones pound cake found in America, it is widely made for its simplicity and served throughout the country for special occasions such as birthdays, tea parties, and Sri Lankan festivals. Many households bake it weekly for regular cake cravings and to have on hand for serving unexpected guests with tea.
In Sri Lanka, spicy and full-bodied black Ceylon tea is steeped in hot milk for a creamy and slightly citrusy flavor that balances out the sweet vanilla and aromatic spices. In cake form, I use a homemade chai spice blend that is relatively easy to make and includes several commonly found ingredients like cardamom, ginger, and cloves. I use two types of cinnamon, because Ceylon cinnamon, which is native to Sri Lanka, pairs well with bolder cinnamons like cassia—but substituting one kind is perfectly okay, too. Once baked, a light dusting of powdered sugar adds the finishing touch.
About the two cinnamons: Ceylon cinnamon is also called "true" cinnamon. The cinnamon is made from the inner bark of Ceylon cinnamon trees. My grandparents had an abundance of the aromatic plants, so the scent of it brings back childhood memories. If you can ever get your hands on Ceylon cinnamon sticks, you will find them to be soft, thin, and delicate in scent. Once ground, it is sweeter and milder than other types of cinnamon, and it has floral notes. For this reason, it is best combined with stronger cinnamons, such as cassia, rather than used alone. However, feel free to use any cinnamon you prefer.