20 Favorite Photos and Illustrations From 2018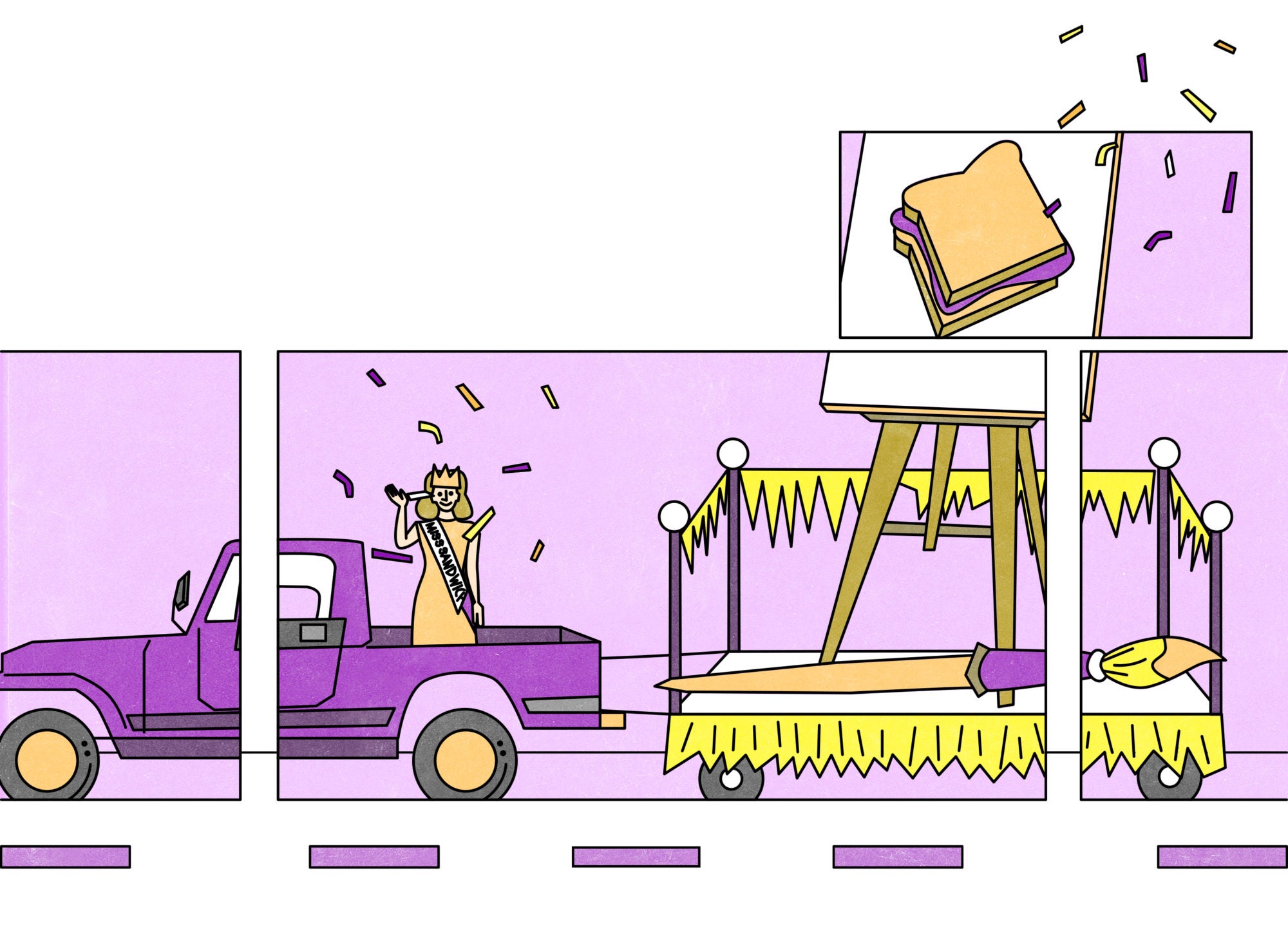 This year at TASTE, we read, wrote, and cooked in vivid living color, thanks to a whole bunch of talented photographers and illustrators. Sometimes we even cooked in moving living color, thanks to the ingenuity of some of our favorite animators.
With photographers Dylan + Jeni, we got a glimpse into the badminton club in Pomona, California, where Indonesian oxtail stew is served against the red and turquoise backdrop of the court. Sharanya Deepak took us on a tour of living rooms in Kashmir, where pastel-pink tea is served daily with dimpled flatbreads. Lizzie Munro found a way to make a squeeze bottle of blue cheese dressing look illuminated and angelic.
Dingding Hu managed to turn a feature about the Instant Pot into a tumultuous illustrated love story between a meat bride and an Instant Pot groom. Carolyn Figel somehow managed to tell the story of beef Wellington (and how to make it) in a two-second animation, and gave us a new version of Washington Crossing the Delaware where all of the key players are budinos. Alex Citrin, who acted as our art director for much of the year, found time between commissioning work to illustrate and animate some fictional trophies you might receive for hosting dinner parties. Thanks for reading and watching (and sometimes laughing) along with us. —Anna Hezel, Senior Editor