We Bow to the Master: Pâte à Choux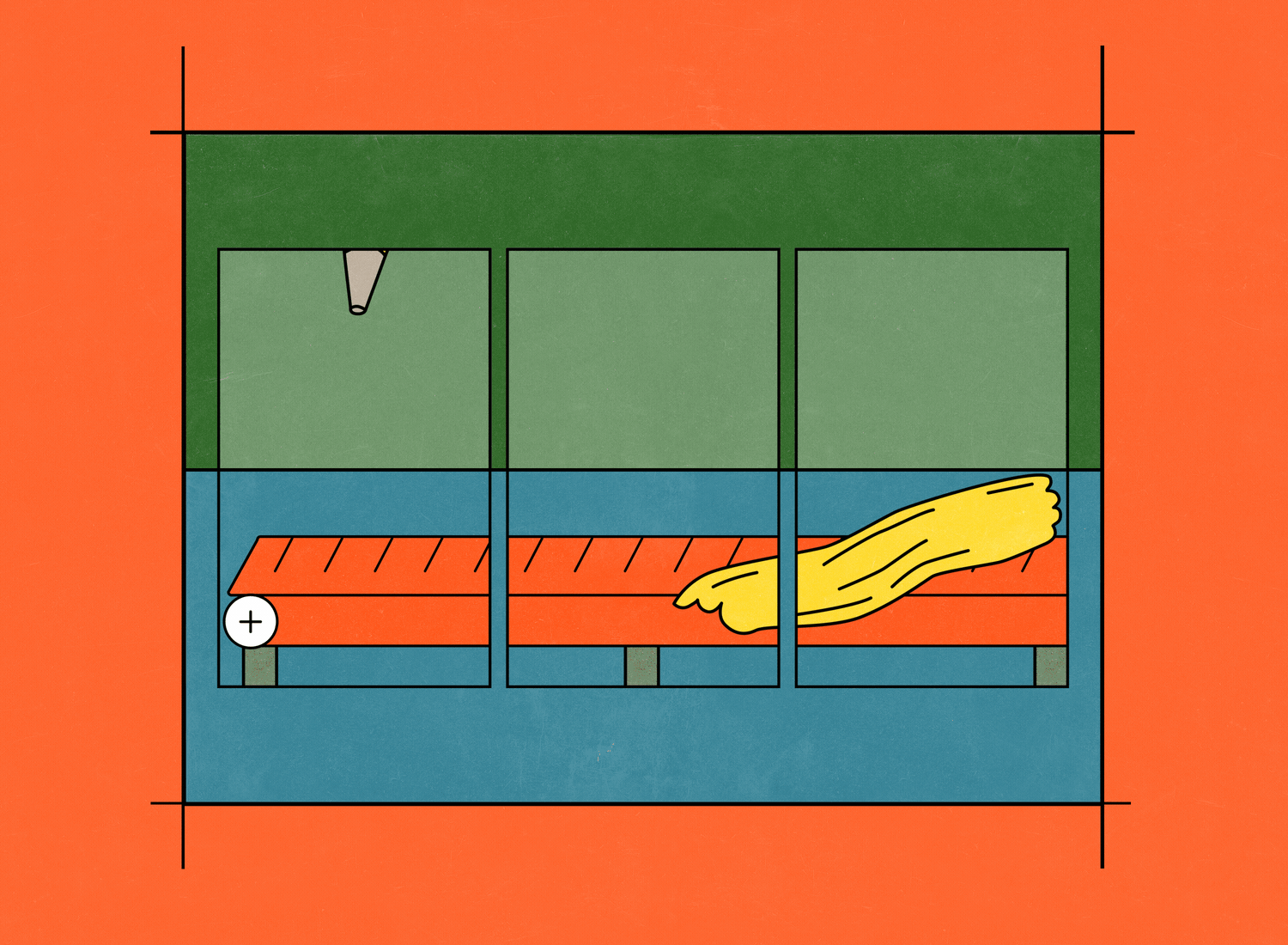 Whether or not you know it as pâte à choux, this is the classic pastry you've been eating all along.
"How do you spell that?" As a lowly commis at Petit Crenn in San Francisco, I was working pastry on a Saturday night, when the chef fired a new bar dessert I'd never seen. I stared down at an oddly shaped pastry, which might have been an éclair, except it had been piped and baked in a circle and sliced straight across like a bagel. I attempted to fill it with cream in one smooth motion and dust it with sugar as shown, before a server swept it away. "It's called a Paris-Brest," the chef probably mispronounced (it's pah-ree brest), making a crude gesture toward his chest to clarify. "It's named after a bicycle race between two cities." I nodded, scribbling in my notebook, vowing to look it up later.
But it wasn't until I went to Paris that I understood everything this pastry could and should be. A few months after my first encounter, I was standing in front of one of the most stunning bakery cases I'd ever seen. Wandering the Marais neighborhood, I had stumbled upon the patisserie of Yann Couvreur, a young chef with ginger hair and an Insta-famous pet fox. His version was filled with praline pastry cream, the traditional hazelnut, and gilded with a crunch of the candied nuts and their delicate skins. I'm fairly confident the ring, which is the size of your face, is meant to feed two to four French people. But I shamelessly sat on the floor of my hotel room, scraping the bottom of the box.
Paris-Brest is the latest pastry obsession imported from Paris, popping up on menus across the U.S. It is named after a bicycle race that started in 1891, rolling from the capital to the coast and back again, hence the wheel shape. And now it's racing across the Atlantic. Le Coucou in New York is bringing back the classic. "I have a deep respect for desserts that were common but fell out of favor for whatever is hot and new," pastry chef Daniel Skurnick explains. "I love seeing the resurgence of these old-school recipes." Out in L.A., chef Ludo Lefebvre is also introducing the pastry to a whole new audience—having grown up in France, he fondly remembers it as a favorite after-school snack.
Although Paris-Brest seems to have become popular in U.S. restaurants almost overnight, the pastry itself isn't exactly reinventing the wheel. In fact, you've probably been enjoying this classic all along, just maybe in another shape or size. The rings are made from pâte à choux, one of the great master doughs in the history of French pastry. It's one of those magical moments in culinary science: Choux is made only of water, butter, flour, and eggs, but despite a simple list of ingredients, it has that amazing action—puffing to golden perfection. The key is how the batter remains thin and flexible, while the moisture releases into steam, immortalizing a bubble within an airy crust.
Making choux isn't exactly hard, although it does require some elbow grease. In Mastering the Art of French Cooking, Julia Child—ever cheery, of course—calls it "one of those quick, easy, and useful preparations…which every cook should know how to make." In The Silver Palate Cookbook, my mother's entertaining bible from the '80s, they slide it into the book's backmatter like any other basic recipe. No hand-holding here.
Digging into the recipe, you have to actually cook the dough twice, and the method may alarm some—it's wildly different in texture from any other type of dough, really somewhere between a dough and a batter and a paste. You heat the water and butter in a saucepan before adding the flour all at once (yes, really). Beat that into submission with a wooden spoon, until a ball forms and a film develops on the bottom of the pan. Then continue to beat, adding eggs one at a time, which is when most people despair and switch to a stand mixer, unless you're looking for a somewhat one-sided arm workout. The goal is a soft and glossy dough, easy to pipe or drop by the spoonful. Smooth out any peaks with a damp fingertip, as they'll only get worse ("choux" literally means cabbage, and things can get craggy). Finally, a blast of hot air, ideally from a convection oven, will inspire the airiest puffs.
At Petit Crenn, in addition to the Paris-Brests, we repurposed the basic dough for pâte à choux throughout the courses, from cheese gougères to plump gnocchi to luscious desserts. Choux has so many delicious applications, swinging from savory to sweet, and sized down or up. In the category of petite, single puffs, you've got gougères (cheesy), chouquettes (sugary), and profiteroles (drowned in chocolate). Pipe longer lines for éclairs, or dress it up into a wreath for Paris-Brest, filled with a decadent cream. Sometimes choux takes a dip in the deep fryer, creating surprisingly crisp donuts, like crullers and churros. It also does dumplings, like Parisian gnocchi—the soignée alternative to potato, or quenelles, torpedo-shaped pillows made with whipped fish or veal. (Julia Child was into it.)
Hopefully, if American chefs keep scrolling through Parisian Instagram feeds, St Honoré cake might be the next comeback. If you flip through vintage French cookbooks, or catch an old Martha Stewart episode on PBS, you may be more familiar with croquembouche, that over-the-top tower of cream puffs spun with threads of golden caramel. It's a showstopper of a dessert and a serious project. St Honoré is kind of the classier version of that, a more sensibly sized cake, with cream puffs stacked on top. Yann Couvreur is already playing with it in his woodsy, whimsical style. Let's see how choux shape-shifts next.