Rethinking Our Pantry Staples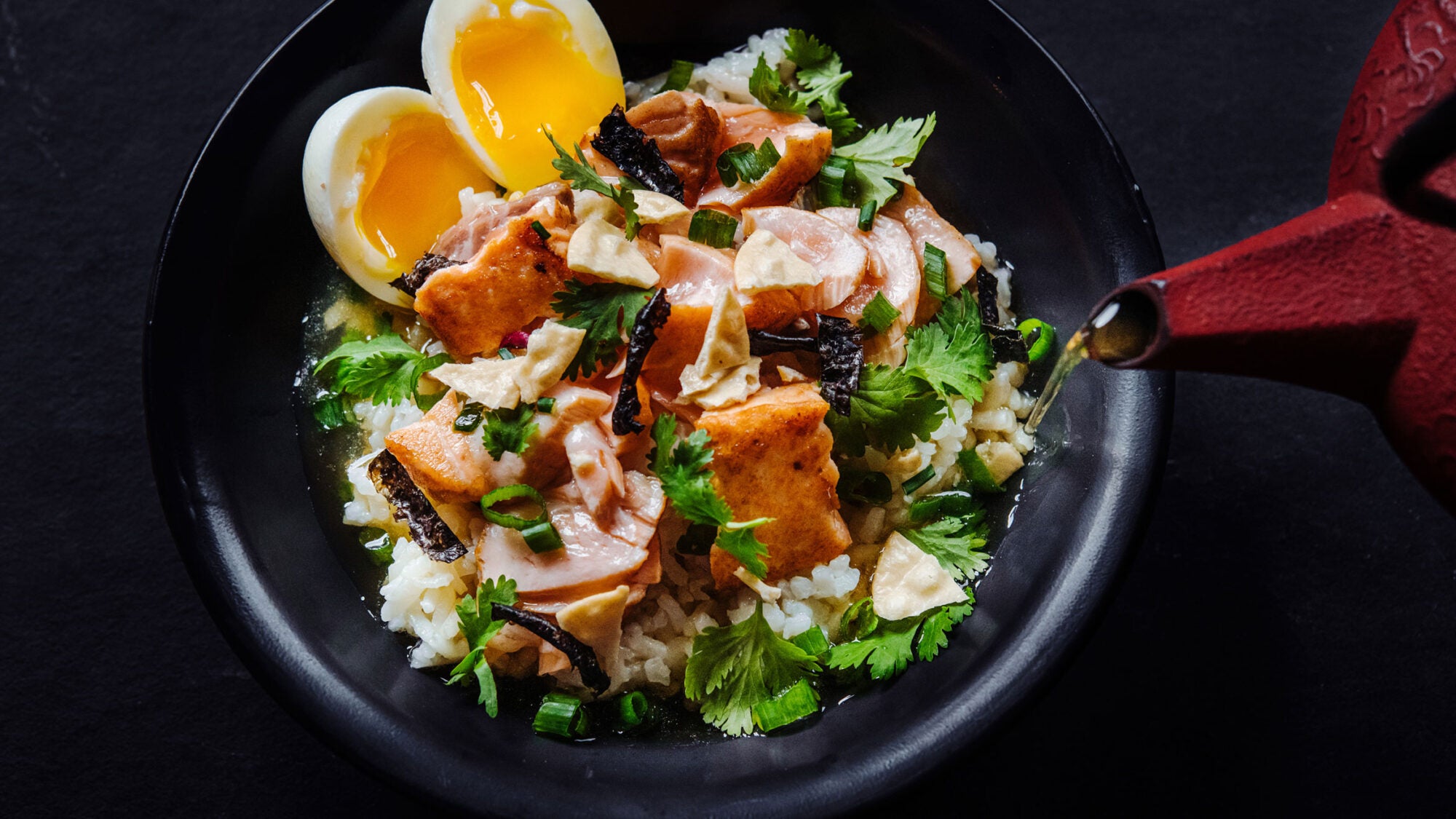 A jar of Jif or a sleeve of saltines is only as good as what you make with it.

These days, we've all been spending much more time with our pantries—whether that means alphabetizing a spice rack, from Aleppo pepper to za'atar, just to pass the time, or finally getting around to decluttering the kitchen cabinet (and maybe unearthing a sleeve of saltines and bouillon cubes of yore along the way). We've recently gained a better understanding of cooking with basic essentials, channeling our favorite Chopped contestant come dinner time—and leaning on improvisation more than ever. Lately, I've been steaming a heap of Japanese sweet potatoes to snack on, accompanied by a creamy miso-butter-tahini sauce inspired by this recipe from Carla Lalli Music's Where Cooking Begins.
Cookbooks filled with hundreds of recipes, and their frequently lengthy ingredient lists, have become starting points that we sometimes have to veer away from due to lack of attention, supplies, or both. But we all know that some of the best kitchen discoveries are borne out of necessity. A jar of Jif can be a stand-in for silky, sesame paste–slicked noodles. Onion soup mix is more than a just-add-water formula—treat it like seasoning, and it'll make your simmered beans a whole lot better.
Inspiration is stashed in drawers and packed away at the back of shelves. Take a staple like short-grain rice—which can be turned into a kimchi-ketchup fry-up as easily as it can be shaped into palm-size rice balls to snack on—or a plain old box of pasta that gets dressed up with toasted bread crumbs and briny sardines. In praise of our trusty pantry essentials, here are a few of our favorite stories and recipes that will help you cook smarter. —Tatiana Bautista