Small Cans, Big Potential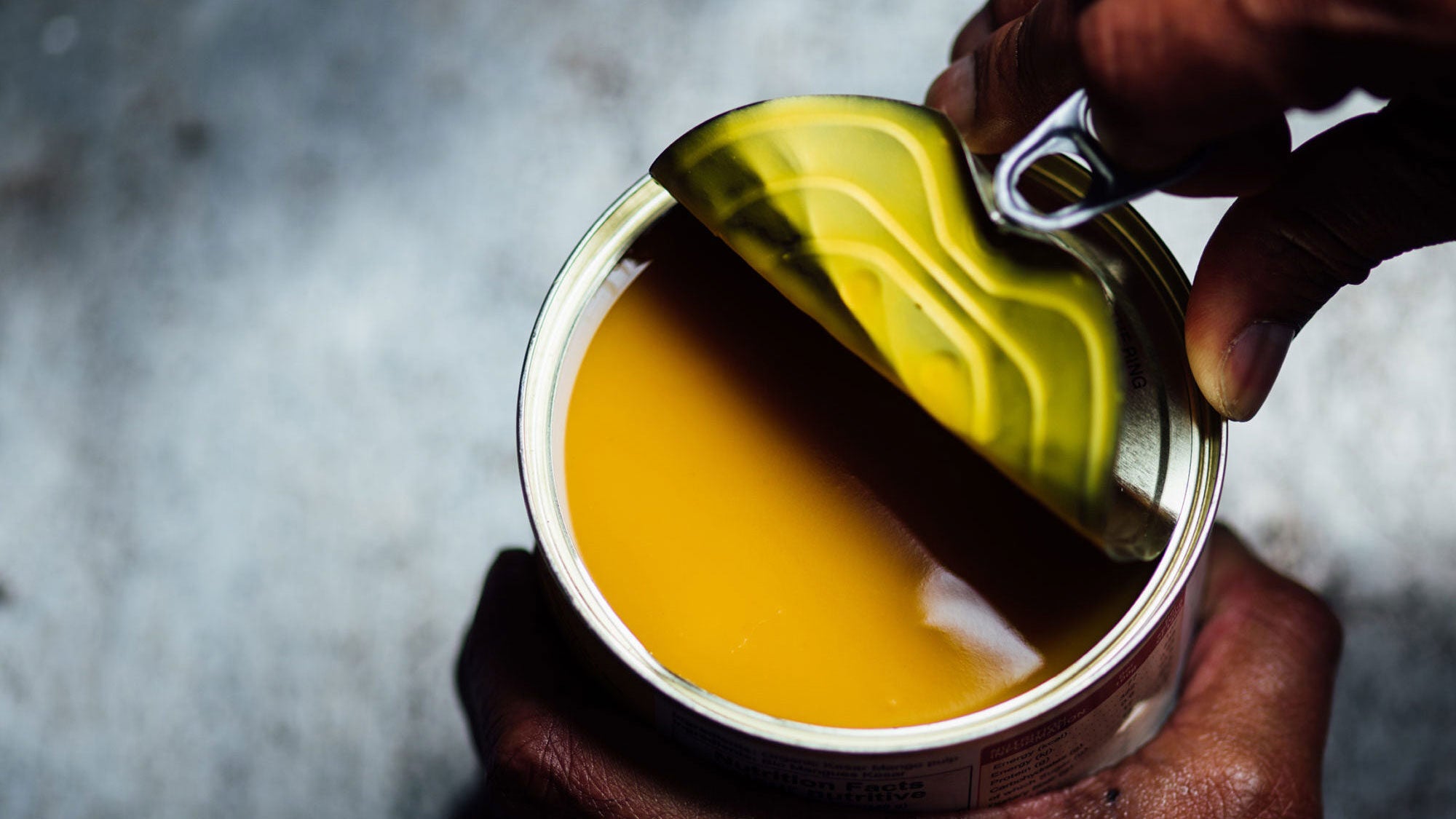 Here's how canned ingredients are making us better cooks.
When you hear the words "stocking up," what do you think of? Probably a few chunky cans of those great utility legumes of the grocery store: black beans and chickpeas. Maybe a short stack of oblong tins of anchovies, sardines, or fried dace in black bean sauce. Definitely some gigantic cans of whole peeled tomatoes—and maybe, if you're lucky, some canned cherry tomatoes to boot. If you're really planning ahead, possibly a couple cans of sweetened condensed milk.
Even when we're stocking up out of bleak necessity (as many of us have been doing these last few weeks), canned foods can be a source of optimism, inspiration, and sweetness in the kitchen. The 200-year-old technology of canning is responsible for tres leches cake, spaghetti sauce, and one of America's favorite sandwiches. We even published an entire special issue on the subject.
Canning is the reason that a mango grown seven thousand miles away can travel across the world in a can and into your kitchen. It's the marvel of engineering that has brought us the concept of the whole, shelf-stable chicken. Here are a few of our favorite stories and recipes about often-overlooked canned ingredients, in all of their compact, long-lasting potential. —Anna Hezel