Red Bean Paste Can Make Anything a Dessert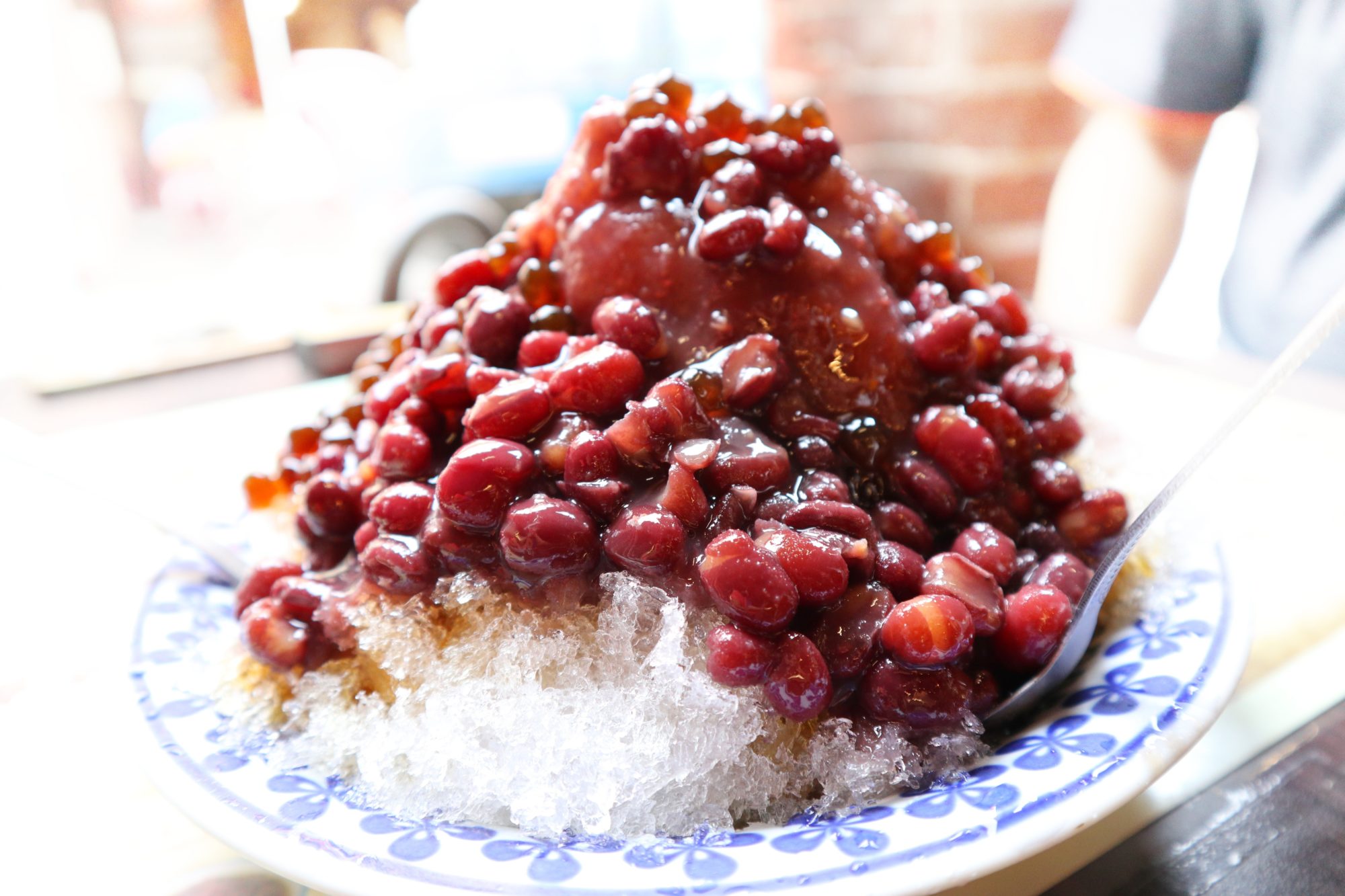 A can of sweetened red bean paste can go far.
An unassuming can of red bean paste has changed the way I think about homemade desserts. Perhaps not in a life-changing epiphany sense—the type you read about in breathless personal essay form. It's simply a dependable way to turn the plainest of things into a dessert, like a lone slice of toast or cup of coconut milk.
The mushy maroon paste is used through East Asia in virtually every bakery and dessert shop, from mooncake fillings to shaved ice toppings to sweet porridge bases. I keep a can of it stocked in my own Brooklyn kitchen pantry all the time, ready for any dessert to be made on the fly. It's like the Asian answer to Nutella. (But better—yes I'm going there). Its natural vegetal taste is similar to a cooked sweet potato, and gets a little help from added sugar. All in soft, mashed up form.
Red bean paste is made of adzuki beans boiled with sugar, which turns them into something more supple and spreadable. Surely, fresh and homemade is always "better", but to be completely honest, spending $4 for a premade 15-ounce can of it from an Asian grocery store is typically my move and has yet to fail me.
So what do I make? For times when a scoop of vanilla ice cream could use a little help I throw in cubes of grass jelly and some spoonfuls of red bean paste. The grass jelly's lightly herbal flavor and gelatinous texture gets coated in a silky layer of vanilla, while the thickness of the red bean paste ties it all together. Similarly, it lends itself well to other creamy concoctions. In an attempt to recreate a Hong Kong-style iced red bean drink, I mixed coconut milk, evaporated milk, red bean paste, and crushed ice together. Doubling down on rich milkiness cut by sugary red bean, it's essentially a cross between a slushy and milkshake for the ultimate dessert beverage.
But despite my informal approach to adding unmeasured spoonfuls of red bean paste wherever I see fit, the paste also works well in more methodical recipes. Stuffed into a fried sesame ball, the paste amps up an otherwise doughy mass of rice flour. And for time-consuming bread projects, red bean paste nestles nicely inside of sweet buns. Plus, it undoubtedly pairs well with the usual suspects—king matcha, queen black sesame—when it comes to flavoring towers of shaved ice covered in condensed milk or swirly Swiss roll cakes.
Most of all, I take comfort in knowing this ordinary can is best utilized just simply spread on toast. Known as ogura toast in Japan, this is a classic cafe snack or breakfast food prized for its minimalism. A thick, fluffy slice of milk bread with a crisped up top layer gets spread with butter, then the sweetened red bean paste. It's a straightforward simple food with the charm of everyday extravagance.