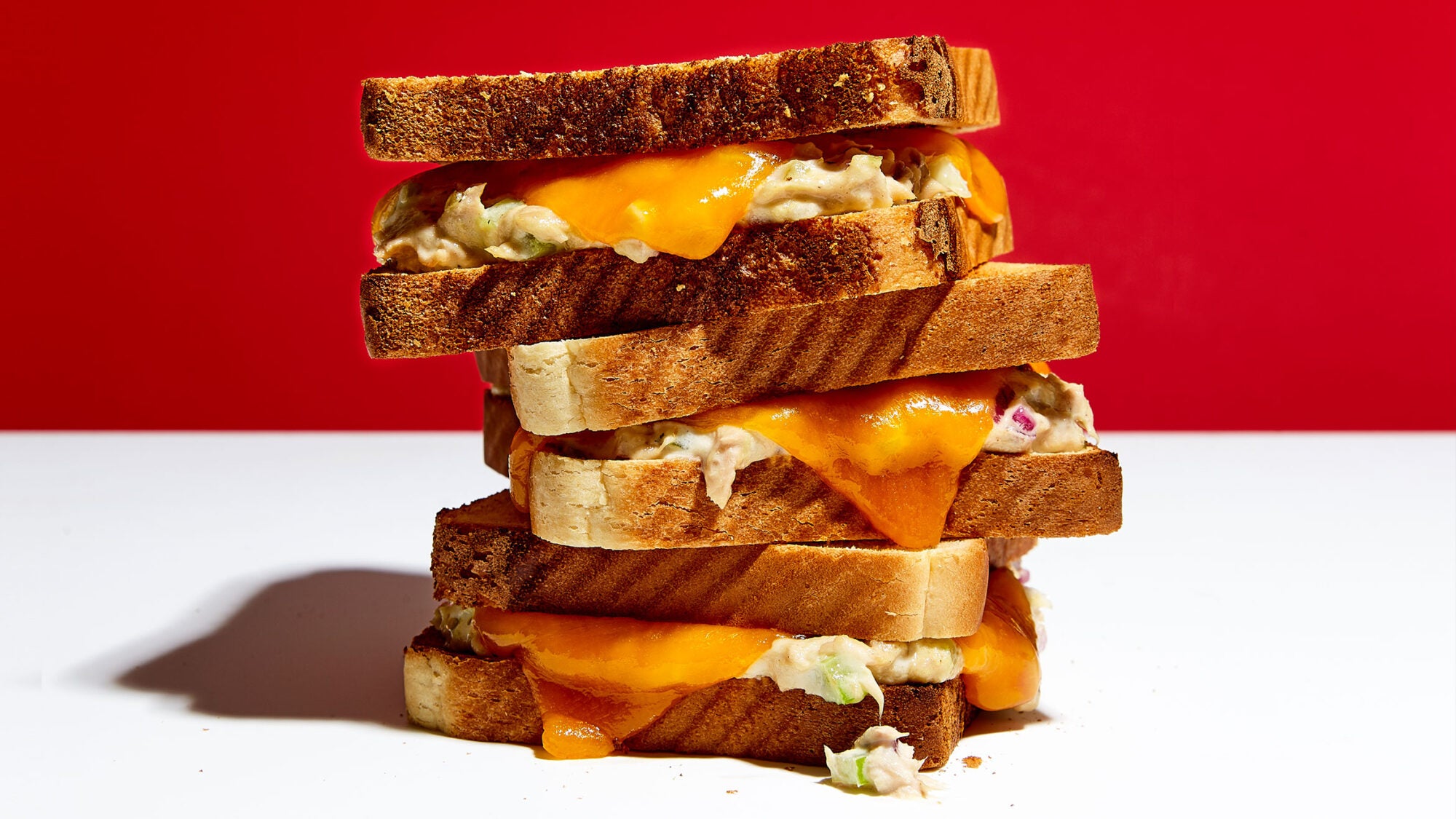 With a few slices of bread, a hunk of cheese, and a hot skillet, anything is possible.
Anything can be shaped into a serviceable sandwich if you throw it between two slices of bread, whether it's a few slices of salami or a pile of pickled vegetables. But if you want to build something extraordinary with those slices—something that you might have even paid $15 to consume in a diner booth with a malted milkshake once upon a time—make it a melt. 
Have a can of sardines in the pantry that could use a little love? Team them up with some tuna, and turn them into a melt. Have a half jar of kimchi but no dinner plans? Well, you know the drill. This is the philosophy that motivates me to always keep a loaf of sliced bread in my freezer and a stack of individually wrapped American cheese slices in my refrigerator. Melts are always just a hot skillet of butter away.
A melt can be whatever you want it to be, including the most minimalist of melts: the grilled cheese. But it can also fuse a skillet-crisped burger patty with a mess of caramelized onions and American cheese. It can be a chance to turn the breakfast sandwich on its head with a garlicky pork sausage griddled between a few slices of rye with a sweet apple relish and some melted Swiss. Or you can use it to turn an awkwardly small amount of leftover spaghetti and meatballs into a perfectly generous dinner for two.
Even when there's no meat involved, a melt can have star power. Take a page from Alicia Kennedy's book, and make a meatless Reuben. (After all, aren't the best parts of the Reuben the melted Swiss, the sauerkraut, and the Russian dressing?) You can turn a few basic deli ingredients into a refined aperitivo with Tammie Teclemariam's take on the mozzarella in carrozza. Or just give your grilled cheese an extra-umami spin by grilling it in miso butter, Raquel Pelzel style. — Anna Hezel