The Saucy, Meaty Glory of the Portuguese Francesinha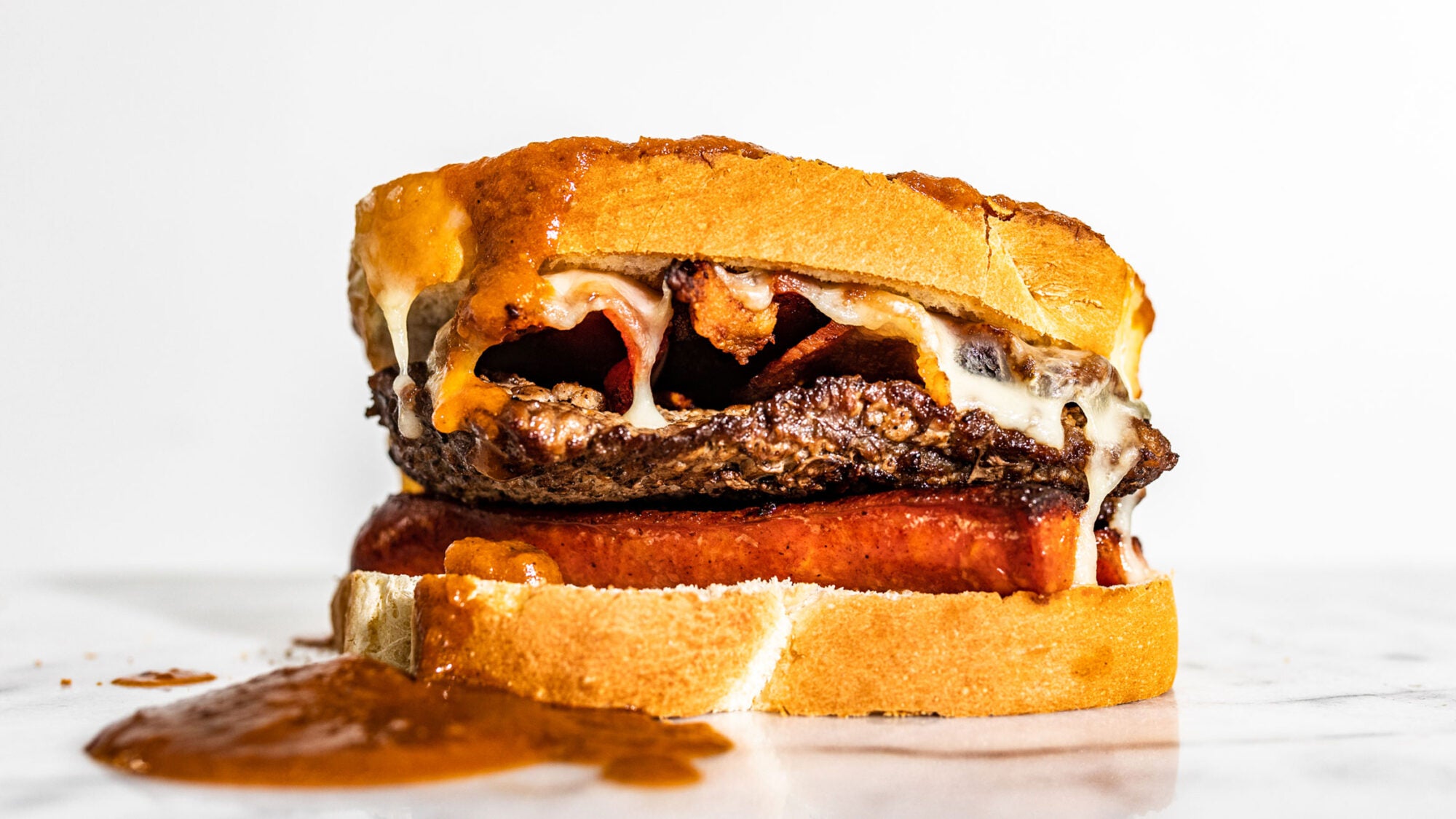 Meet the cheese-filled, gravy-drenched sandwich that will transport you straight to a bistro in Porto.
To the uninitiated, the francesinha might look like it was designed to be a stunt menu item, conjured up to shock and thrill innocent bystanders and invite Instagram onlookers to drop a photo onto the grid. The maximalist Portuguese sandwich incorporates no less than three types of meat, heaps of melted cheese, and occasionally a fried egg, all smothered in a boozy, tomato-infused gravy. It's a sandwich that one would only dare eat with a fork and a knife (and possibly a protective napkin tucked into the neck of your shirt).
The sandwich started popping up in Porto bistros in the 1950s as a spicier, punchier take on the French croque monsieur that could be doctored up with as much piri piri sauce as diners preferred. Today, it's as much of a tourist bucket list item in the northern city of Porto as eating quick-fired pizza in Naples.
For this at-home version, recipe developer Jenn de la Vega builds the foundational flavors into a gravy by cooking all of the meats in succession in the same pan and using the drippings as a base for the jalapeño-spiced sauce. The meaty, melty sandwich could be a hearty weekend breakfast, or you could have it for dinner with a cold lager and pretend that you're sitting in a café looking out over the Douro River.