Miso Is Best When You're Not Expecting It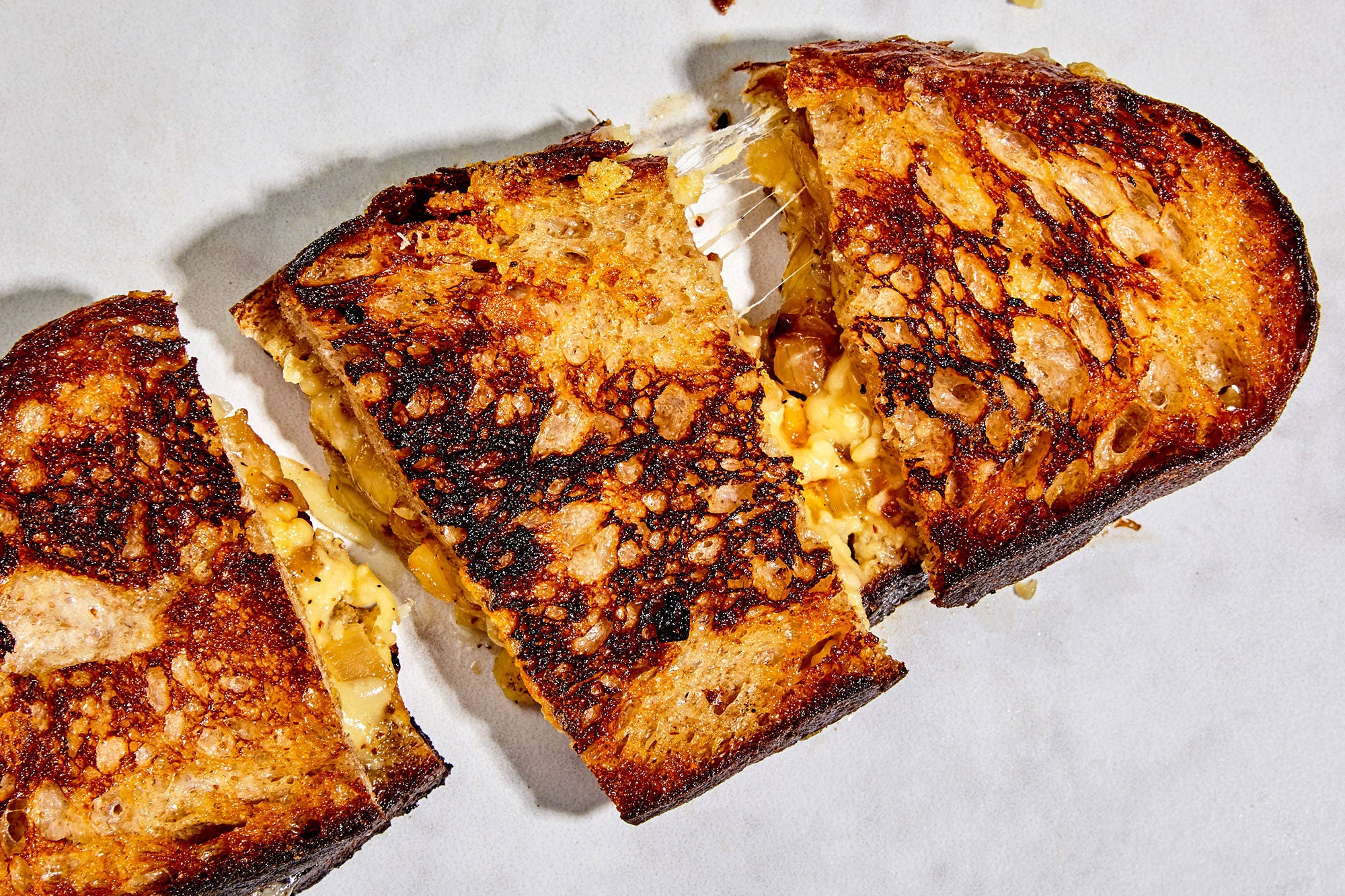 When miso meets butter, everyday cooking becomes less ordinary.
My mind was first blown by miso butter sometime in November of 2005. My son was a few months old and I was rubbing it under the skin of a raw turkey when something clicked. In that month's issue of Gourmet, Lillian Chou, the recipe's creator, promised that this secret-weapon ingredient wouldn't give my turkey an "Asian" flavor. (Not that I'd mind—in later years, I'd not only do the miso-butter rub but add a gochujang barbecue mop to the turkey as I grill-roasted it.) It would instead perfectly season the meat and lend a "rich meatiness" to the gravy. It was the best turkey I ever made.
Fast-forward 14 years. My son is now in high school, I had another in the interim, and I haven't eaten a Thanksgiving turkey in six years. But I am still obsessed with miso butter. The cool thing about miso—a fermented paste made from soybeans (or barley, chickpeas, and even sunflowers) and koji (a mold that makes miso flavorful, similar to how Penicillium gives blue cheese its distinctive flavor)—is that, just like Chou promised, it doesn't add a super pronounced flavor to food. It also takes 15 seconds to make—just stir together equal parts room-temperature butter and the miso of choice (the darker the miso, the stronger the flavor of the miso butter). Miso and softened butter have similar textures and, when mashed together, the consistency is smooth and spreadable yet still meltable—and it lends itself to nearly anything you can think of. Roasted vegetables. Pasta. Grilled cheese.
It's a perfect symbiosis of fat and funk.
Andy Baraghani, senior food editor at Bon Appétit and Healthyish, agrees. Andy has developed quite a few miso-boosted recipes that have gone on to win viral status, like his ramen noodles with miso pesto and his tahini-ranch dressing. "I find miso pairs really well with dairy fat—miso and parm, miso and yogurt, miso and butter. It's a little addictive—and you don't know exactly what's happening," he says. "I love layering different salty ingredients. [The food] isn't just well seasoned—there's so much going on—so much complex flavor."
Miso gets aged in barrels for at least six months, and up to two years, to bring out its mellow yet salty essence. During this time, the protein in the paste breaks down, releasing amino acids—this is the very basic process of how umami, the fifth taste, comes to be.
The amino acids are called glutamates, and indeed, the same as what's in MSG (monosodium glutamate—the manufactured version of umami that you can buy in a cute panda shaker). You find glutamates in aged cheese (like Parmigiano-Reggiano), cooked-down tomatoes (tomato paste, roasted tomatoes), and soy sauce (a fermented mash of wheat/barley/rice with soybeans, salt, and yeast). When I started eating less meat, I looked to glutamates and guanylates, too (found in dried mushrooms), to bring more savory, "I'm going in for seconds" qualities to my vegetables. I even thought it was a worthy enough subject to write a cookbook about. Miso is, of course, a full chapter in the book, with miso butter making several key appearances—including the best grilled cheese you will make. (I dare you to disagree.)
About seven years after the holiday miso turkey revelation, chef Peter Serpico of Serpico in Philadelphia told me about a recipe of his for grilled corn on the cob that's slathered in miso butter. The corn had dimension, caramel notes, a little salt…and it still tasted like corn. The miso heightened the natural sweetness of corn—it didn't cover it up. And unlike Dave Chang's miso corn with bacon recipe (also published in Gourmet, nearly one year after the turkey), Serpico's recipe didn't rely on the amino called inosinate that is found in animal fat to boost the umami, just the glutamate. It was a real discovery for me. And a real win for anyone looking to not sacrifice big, bold flavors even if they're trying to pare down on or cut out meat entirely.