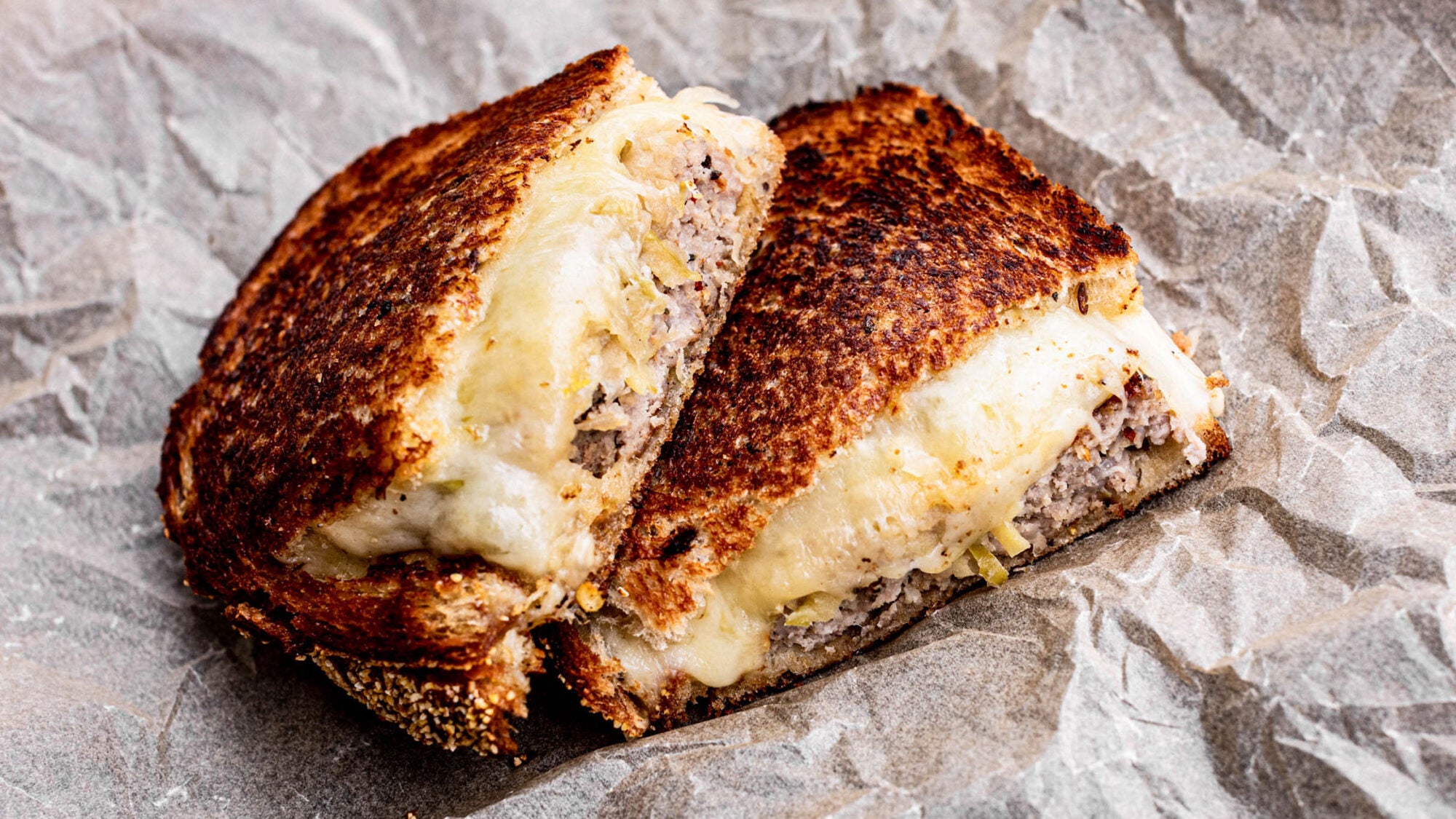 The patty melt is back. This time, with homemade pork sausage, sweet apple and onion relish, and plenty of cheese.
There is nothing quite like a patty melt to drive home everything we love (and have dearly missed over the course of the past year) about a visit to a local diner. There was the famous melt from the now-closed MeMe's Diner, in Brooklyn, which went heavy on the industrial American cheese and grainy mustard. There's the larger-than-life melt at Phoenicia Diner in the Hudson Valley, which swapped in pimento cheese for those deli slices.
The best versions of the classic hybrid combine the fast-food appeal of a cheeseburger with plenty of caramelized onions and the homey crunch of a good rye bread—a harmony of buttery, salty, slightly charred, and sweet flavors. It raises the question: Why don't we pile caramelized onions and melted cheese onto all sandwiches?
Our new favorite rendition, by recipe developer Jenn de la Vega, proves that there really is a patty melt for every mood, pairing an easy, homemade garlicky pork sausage patty with a sweet, jammy topping of caramelized apples and onions. It's everything we love about a breakfast sandwich (sausage, cheese, a touch of sweetness), minus the breakfast part of the equation.
That being said, we won't blame you for throwing a fried egg into the mix or frying up a few extra sausage patties to go alongside your next scramble. The apple and onion relish will last in the refrigerator for a few days, so it could even make an appearance on a cheese board one night, and on a patty melt to treat your hangover the next.