Bring Your Kitchen Outside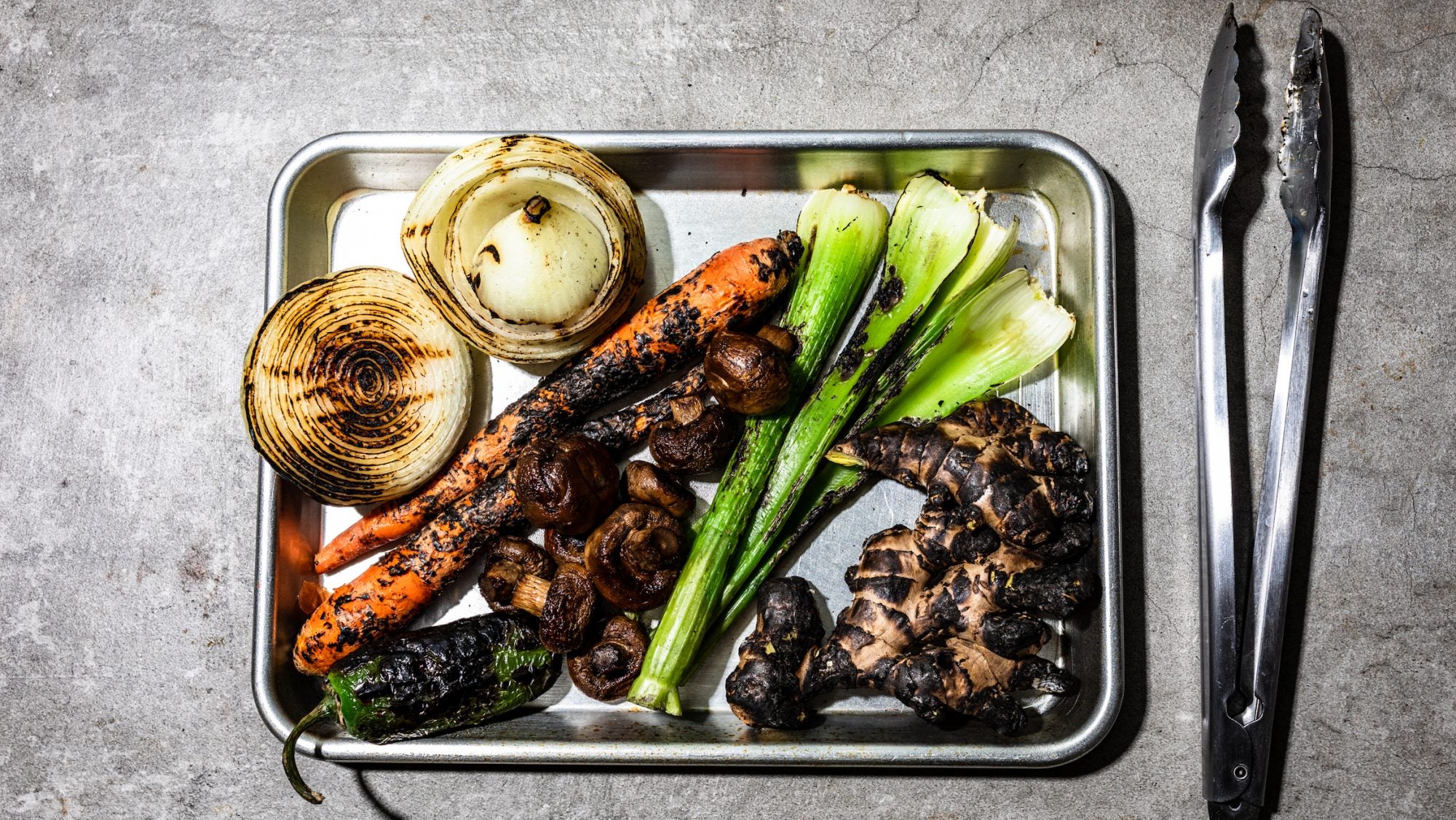 We have entered outdoor cooking season—here's how we're making the most of it.
If you haven't already figured out your outdoor kitchen, this weekend is a great time to perfect those makeshift camping setups, charcoal park grills, and underground imus. But aside from the ever-present package of Oscar Mayer hot dogs and medium-rare rib eyes we tend to associate with grilling, it's time to shake up our routines and think bigger.
Starting out with a glug of olive oil may seem instinctive when roasting a sheet pan's worth of root vegetables in the oven, but that reflex doesn't always need to carry over to the grill, as my colleague Kaitlin Bray reminds me, recalling a tip in Joshua McFadden's cookbook Six Seasons. "Oiling vegetables before grilling gives them a burned chemical flavor, whereas dry vegetables will caramelize slowly all by themselves, giving you what you want—a sugary, grilled char flavor," he advises in his recipe for grilled wax and green beans with tomatoes, basil, and spicy fish sauce. The same dry grilling philosophy plays out in charred tomatillos, a Yunnanese tomato dip, fragrant stocks, and even potato salad.
To accompany your spread of heat-kissed steaks, salads, and skewers, make a batch of corn tofu (which turns the typical cob format on its head, resulting in a silky, custardy treat) to stash in your cooler, or whip up cold and garlicky peanut butter noodles. They come together with a trusty jar of Jif, black vinegar, and soy sauce—or you can opt for a classic pasta salad showered with a bouquet of herbs, Calabrian chiles, and garlic. Here are our favorite recipes built for the outdoors—whether you're grilling or just snacking on the sidelines. —Tatiana Bautista