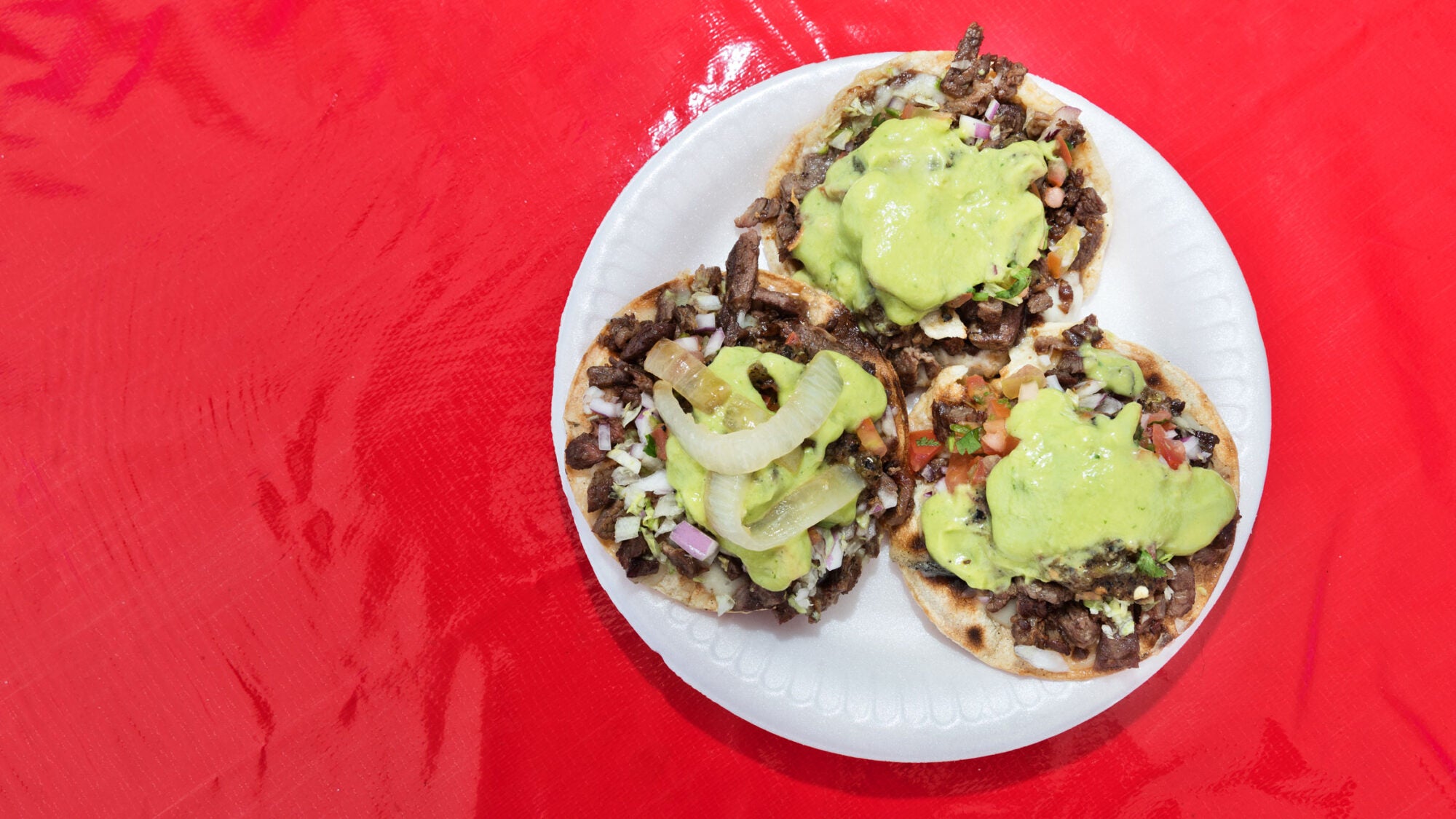 Journalist José R. Ralat makes the strongest possible case that great tacos are everywhere in America. Viva el taco!
"People are really done caring about these lists," said Dallas-based journalist José R. Ralat over Zoom last week. I'd just plowed through several chapters of his impressively reported new book American Tacos, and I had asked him about the best taco lists—and subsequent turf wars—that have cropped up over the past decade. Dallas versus San Antonio. Austin versus San Antonio. Eater writer versus San Antonio. Thrillist writer versus everybody. And this was just about the breakfast taco. Ralat's point, echoing through the pages of this amazing text, is that the rules of the taco are pretty amorphous, and that when you put aside the food writers attempting to stir shit up, at the end of the day, there is zero need to rank tacos…basically ever. "Because Mexican food is perfect."
I could not agree more, and when looking back at how TASTE has covered Mexican food and culture over the past couple years (see a few links below), it's becoming clear that we've only scratched the surface of the topic. Every food publication should have a Taco Editor—the title Ralat has held at Texas Monthly since last fall.
American Tacos, a fast-paced cultural survey and travel guide (there are many addresses to pop into Google Maps) is broken into different taco categories, including Breakfast, Barbacoa and Barbecue, Korean-Mex, and Alta California—a term coined by journalist Bill Esparza acknowledging a cuisine developed by largely classically trained Chicano chefs, integrating the classical techniques, local-seasonal ingredients, and the Mexican-American flavors these chefs grew up with. (See Wesley Avila's sweet potato taco.)
Ralat acknowledges the malleable nature of the taco, delineating only by the two main venues where they are prepared—the home and the business site, including but not limited to a restaurant, a truck, and a stand. At home, there are no rules. "I put tater tots and Lao sausage in my breakfast tacos at home," he says, giving me some ideas for the stash of Caramelo tortillas in my freezer. Restaurants are where the controversy can play out. In the book, Ralat presents his Abuelita Principle: the paradox in which tacos—and Mexican cooking writ large—are viewed as acceptable only when they reflect the traditional cooking of one's grandmother's recipes. Anything else is seen as inauthentic, or even a threat.
"This simultaneously informs and subjugates Mexican food from the white gaze—but not only the white gaze, from the Mexican-American gaze as well," he says. Ralat describes this widespread authenticity policing as a type of coping mechanism. "So much damage has been done to Mexican food, and Mexican culture, by Americans, and it's like the taco is the last frontier, and you must protect it at all costs!" Taking a pause, Ralat collects his thoughts. "But what if your grandmother was a terrible cook?"
In the end, Ralat sticks with the belief that the taco is, in fact, perfect. His reporting breaks away from California and Texas, and he fights for respect for homegrown tacos in Kansas City and Chicago, where a 150-year-old legacy of Mexican-American immigration, generally from around the region of Michoacán, has established one of America's great slept-on Mexican food cultures. "Chicago, and the Midwest in general, get sidelined for some reason," says Ralat, making a case that there is no finer place in America to find crispy tacos dorados than in Chicago. And wait until you read his thoughts on another great taco town in America: Memphis! American Tacos is an exceptional book. Buy it, read it, pack it in your car. And while you're at it, dive into some more stories about Mexican-American food culture from the TASTE archives. Have you had your lengua today? —Matt Rodbard