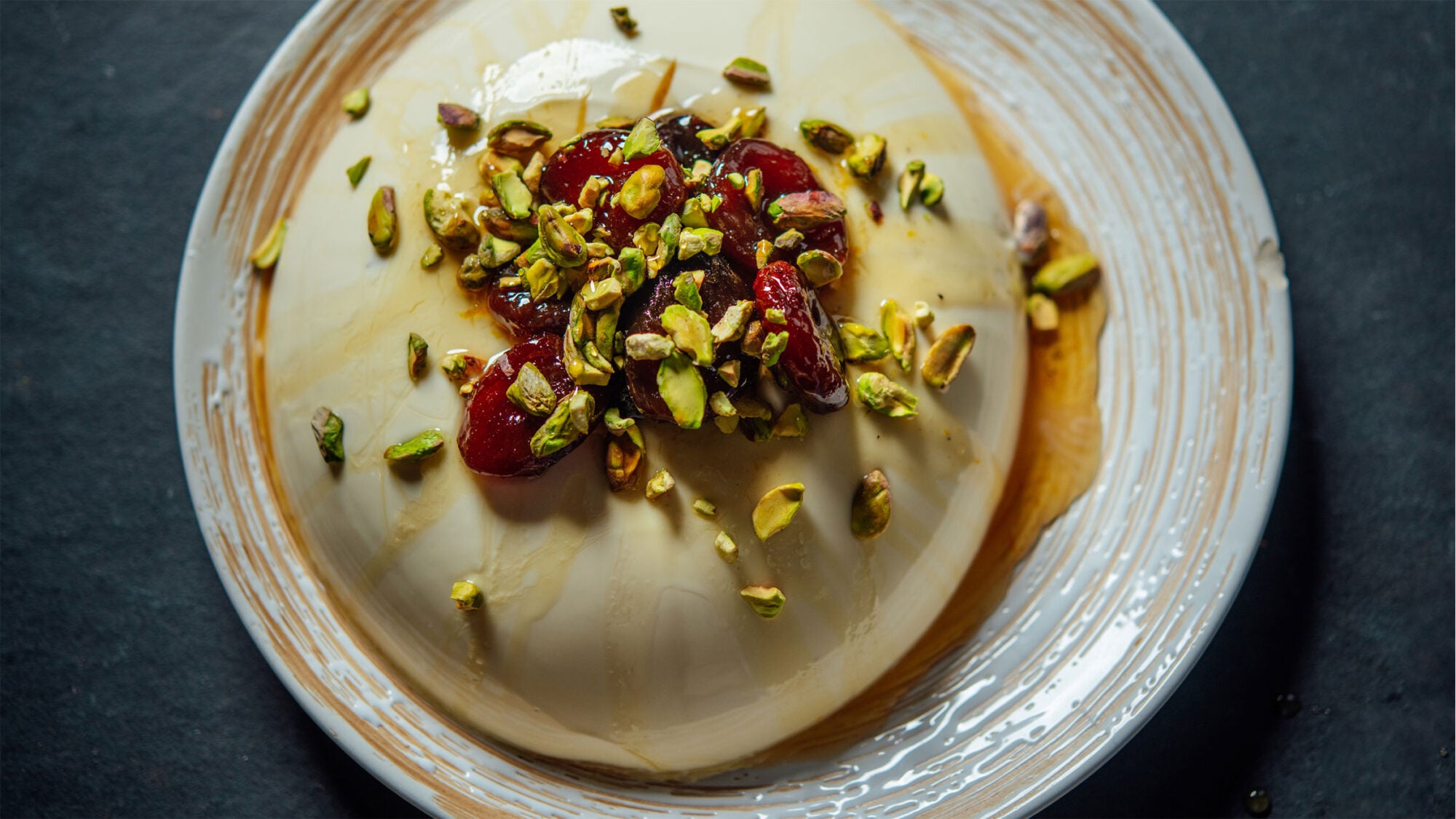 We could all use an easygoing budino, panna cotta, or taho.
Soft desserts are always there for you. Maybe you're in the mood to eat something custardy by the spoonful, or maybe you're just plain fed up with chewing your food . . . because dessert is dessert, after all, and it shouldn't demand much. With the gentle comfort of an easygoing final course comes an array of choices completely up to you—opt for an effortless mango pudding where canned Alphonso puree isn't just convenient but preferred over fresh, or commit an extra half hour for steaming leche flan in order to meld its layers of golden caramel and eggy custard.
Warm chocolate pudding awaits, with the great union of scalded milk, cream, and eggs enriched with melted dark chocolate and cocoa powder. Sure, it's not as effortless as tearing off the aluminum seal from a snack-size Jell-O pudding cup during elementary school lunches, but seeing each component of chocolate pudding come together right before your eyes is a small everyday luxury in and of itself.
The straining and sweetening method for shrikhand makes yogurt worth celebrating in a colorful spectrum of rose, mango, or saffron. Panna cotta can shape-shift from a family-style-friendly bowl to dig right into, to delicate individual ramekins drizzled with berry coulis. Budino may have seen its heyday on restaurant menus in the '90s and early 2000s, but the appeal of silky Italian pudding crowned with salted caramel and crushed chocolate cookies is both timeless and undeniable.
Loosely characterized by creamy, custardy richness, and casually composed without too much fuss, soft desserts help you end your meal with a relaxed mindset. Not tethered to rules, dairy isn't always a necessity either. Taho lends a smooth, slippery texture, with steamed silken tofu (quite literally promised in its name) submerged in toasty brown sugar syrup and chewy tapioca pearls. A shortcut to milk-less chocolate pudding calls for a quick blitz of the tofu block in a blender, while a can of coconut milk can be a sweet, textured soup or bouncy, bite-size squares of haupia just waiting to happen. A jar of tahini or sesame paste creates a blank canvas of nutty goma dofu.
These simple creations can be a reason to break out the fancy baking chocolate you've been saving for an unknown occasion or to justify a splurge for vanilla bean pods. Just go with the flow, don't overthink it, and embrace the softer side of desserts. —Tatiana Bautista