Build a Bigger, Better, Spicier Italian Sandwich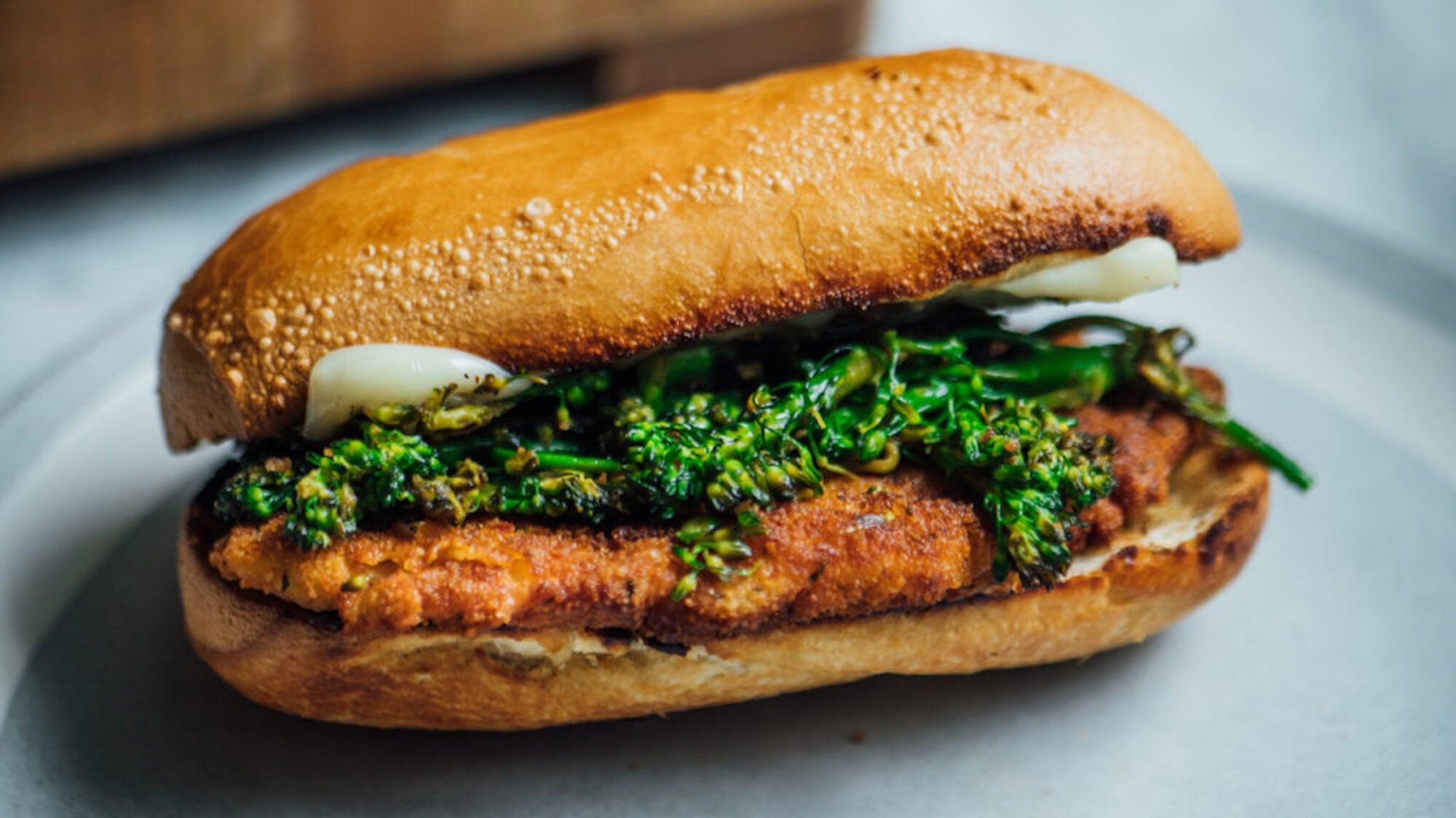 All the cutlets and Calabrian chiles you need to turn your kitchen into the deli of your dreams.
One of the great joys of living in Brooklyn is the occasional opportunity to pick up a still-warm, freshly made, foot-long sandwich packed with fried eggplant, fresh mozzarella, saucy meatballs, and maybe even some garlicky broccoli rabe. The city is full of great sandwich spots—if you know where to look. I'm partial to the Jerry Lewis from Defonte's in Red Hook (mozzarella, fried eggplant, and fresh tomato), and to the roasted pork shoulder sandwich with fontina and pickles from Brancaccio's in Windsor Terrace.
But when you have the right ingredients on hand (and you likely do), you don't even have to leave your home for a great Italian sandwich. You can fry your own crispy cutlets and simmer your own batch of saucy meatballs to wildly improve your roster of sandwiches throughout the week. It's just a matter of stocking your kitchen wisely, with the right crusty bread (or homemade focaccia), the perfect prosciutto (or American-made stand-in), and a few key spicy condiments, and you're well on your way to creating your very own signature Godfather sandwich. —Anna Hezel