We're Living in the Golden Age of Dips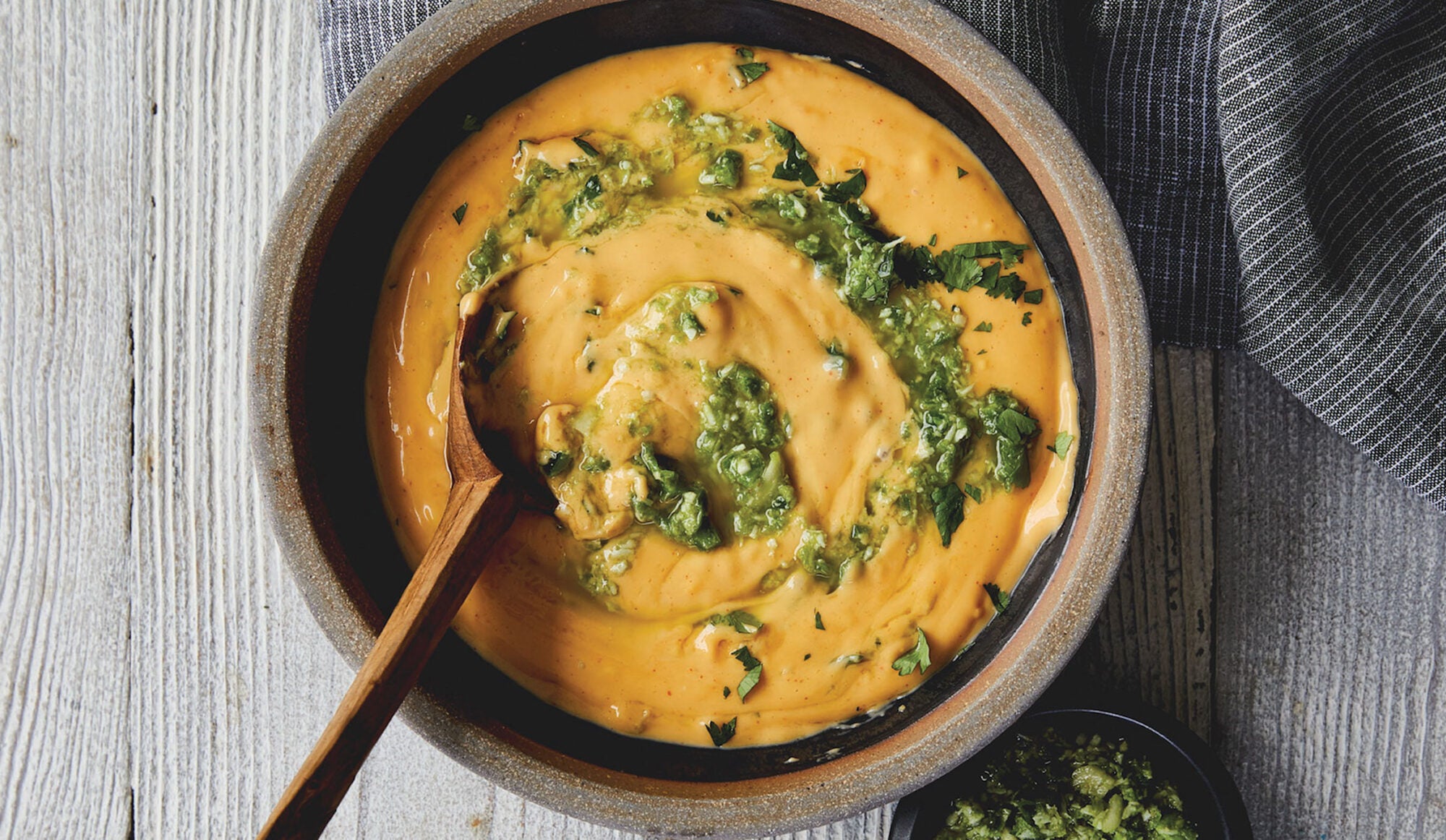 Chile con queso, whipped ricotta, and hummus reimagined for a modern dipping experience.
We're living in the golden age of dips. Crudité platters, previously reserved for displaying rows of baby carrots and slivers of bell peppers at fusty, obligatory wine receptions, are popping up at beloved New York spots like MeMe's Diner in Prospect Heights, Brooklyn, and the Grill in the Seagram Building, peppered with Lilliputian French Breakfast radishes and gumball-size Japanese turnips. And breads 'n' spreads are coming out of their post-'90s hibernation at spots like David Chang's Time Warner Center Bāng Bar and perennial Carroll Gardens favorite Saint Julivert.
This creative energy can be transferred to the home kitchen, where a food processor (or an immersion blender) is just an arm's length away. Whether you're blitzing some creamy white beans or whipping a pint of ricotta to a delicate, airy consistency, dips are one of the easiest things to throw together the day before a party and pull out just as people start to walk in the door. Have some creamy miso, charred scallions, or dehydrated kimchi to add to these bases? All the better.
In this collection of TASTE stories, we take a look at some of the dips, spreads, and salsas that would be just as much at home in your Super Bowl spread (taking place on February 2 this year) as they would be at a swanky, Champagne-fueled Friday night party. There's a hummus from scratch that will make the store-bought versions a distant memory. There's an Indian take on queso, swirled with emerald-green jalapeño chutney. There's a smoked salmon dip that will give you an excuse to dust off your best fish-shaped copper mold. And there's plenty to riff on, whether you want to try out a touch of the preserved lemon paste you made this weekend or swirl in a bit of that deep red chile crisp you just picked up.