Apples, Squash, Flour, Action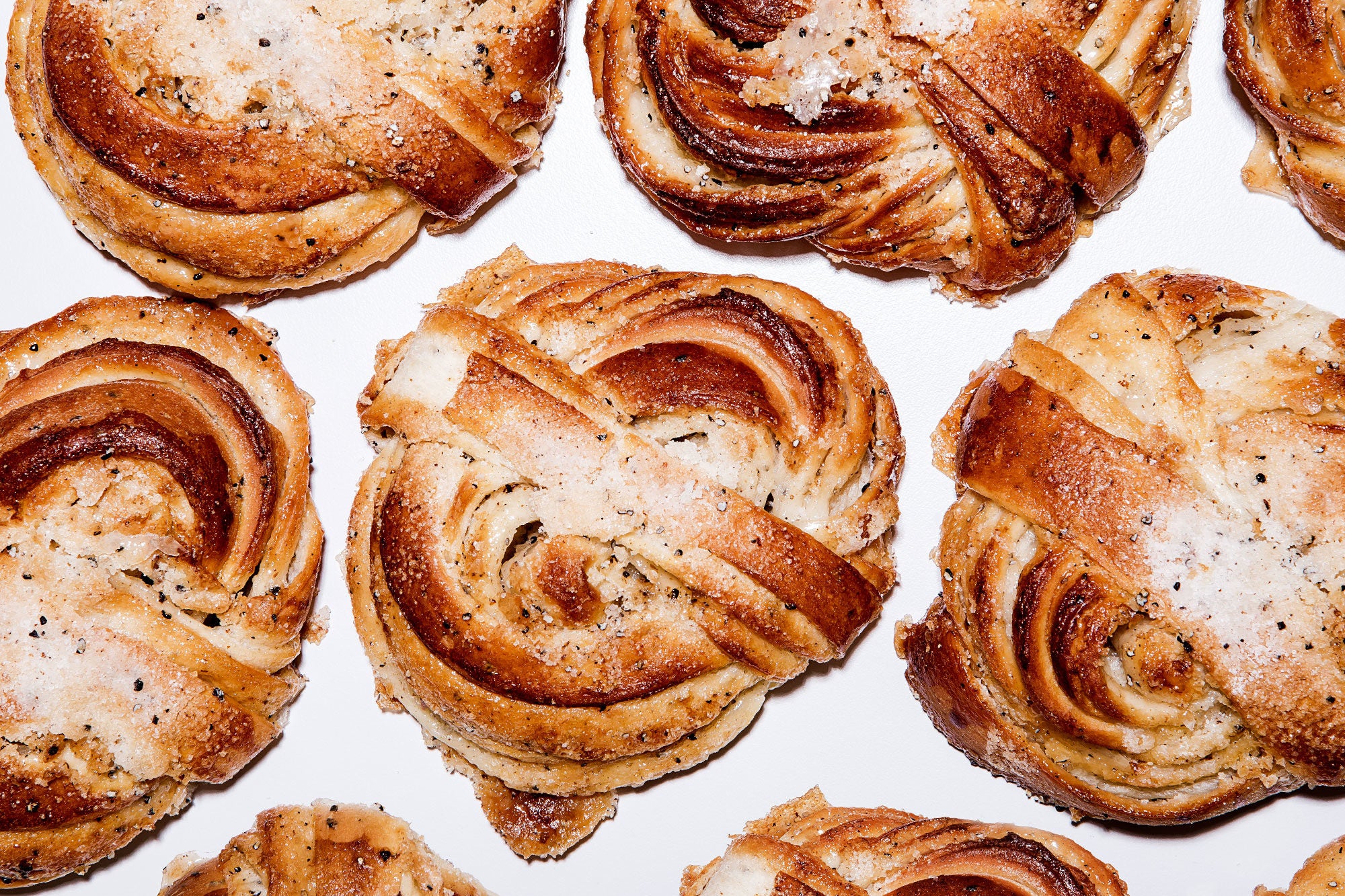 All the cakes and cardamom buns you need to actually get kind of excited about the cold weather.
This time of year, we often ask ourselves: What am I supposed to do with all of these apples? (Or maybe it's just me, who enjoys picking apples at tranquil orchards more than I actually enjoy eating them.) It's October, and we're starting to reacquaint ourselves with our ovens after a long summer of reaching into our freezer for peach granita and strawberry parfreddo, and we're maybe even getting a head start on our pie dough crimping technique ahead of the big baking holidays. 
But before tackling those finicky pie crusts, it's time to warm up your kitchen (and your baking muscles) with surefire, one-bowl batters. Recipe developer A.A. Newton's apple cake that's mostly made of apples is exactly that, with its custardy, brown butter–spiked interior and craggy-topped crown, and it's nearly impossible to overbake. 
And if you're ready to dive right back into daylong baking projects, consider Claire Saffitz's flaky pie-crust-meets-buckwheat-crumble from her debut cookbook, Dessert Person. It calls for a pile of Pink Lady apples and Concord grapes—which she describes as having "one of the most piercing, intense flavors in the entire fruit kingdom." (And, if you ask TASTE columnist Mari Uyehara, fall grapes are worth waiting for on the East Coast—especially if you can get your hands on a bag of Niagaras or Lakemonts.)
Make the most of every kabocha squash, and take a cue from writer Cirrus Wood, who roasts it with honey and ginger for a side dish, then purees the leftovers for pie that can rival both pumpkin and butternut squash. And, to offset all the squash pies this fall, I'm excited to make biko kalabasa for the first time, a Filipino sticky rice cake sweetened with mashed kabocha and coconut milk. 
Whether or not your counter is cluttered with McIntoshes and oddly shaped gourds, the real shortcut to fall desserts is all the cinnamon, cardamom, cloves, and nutmeg sitting in your cabinet. Take the braided knots of Swedish kardemummabullar, for instance, perfumed with ground cardamom at every step—from its yeasted dough to buttery filling to a final dusting of spiced sugar. Commit to a low-effort homemade chai mix, and mix those warming spices into a rich Sri Lankan butter cake. As recipe developer Sarita Gelner puts it, "Sri Lankans have a saying: The only cake recipe you ever need is a good butter cake." —Tatiana Bautista