A Cranberry Pie That Takes the Cake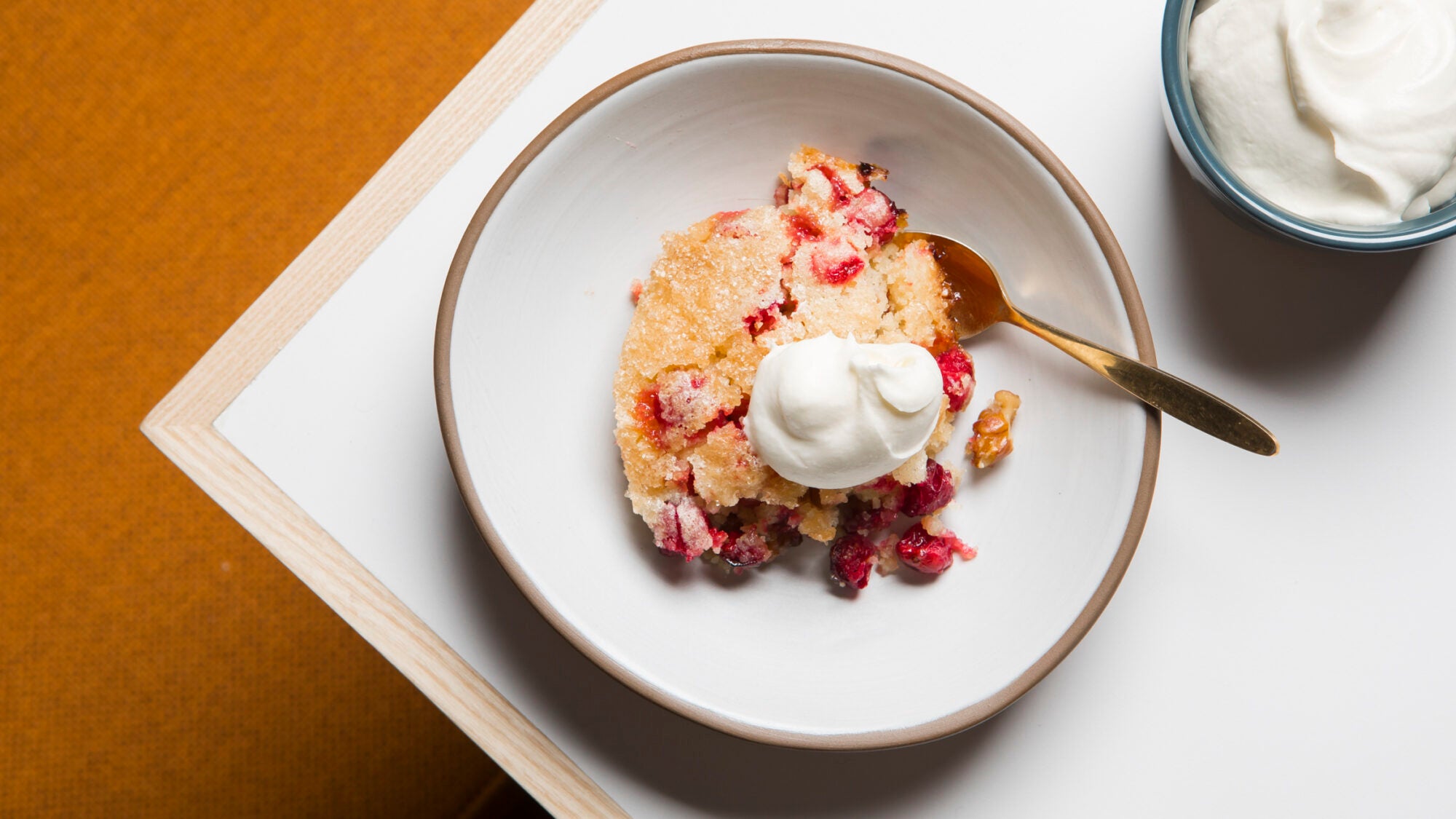 Chances are, you already have everything you need to make this "pie."
Despite the name, there isn't any dough-rolling or crust-crimping involved in Nantucket cranberry pie. It's 15 minutes, from counter to oven. And the perfect party dessert.
Based on a recipe by the late novelist Laurie Colwin from the November 1993 issue of Gourmet, this simple "pie" calls for a one-bowl, hand-stirred batter to be poured over a cake pan full of fresh (or frozen) cranberries and walnuts. The original recipe doesn't call for it, but a touch of olive oil in this batter adds a slight fruitiness that's perfect with cranberries—plus, it keeps the cake moist. As the whole thing bakes, the cranberries collapse and turn jammy, mingling with the spongy cake batter to create the perfect balance of tart and sweet, while walnuts supply a pleasant bit of crunch.
Semantics aside, this simple, all-purpose recipe deserves a spot in your baking repertoire next to the fruit cobblers and crisps. It'd be a shame to limit this to cranberry season, too—cherries and almonds, figs and walnuts, or plums and hazelnuts would all be just as good. And best of all, as Colwin puts it, it's so easy, a child could make it.