An Apple Cake That's Mostly Apples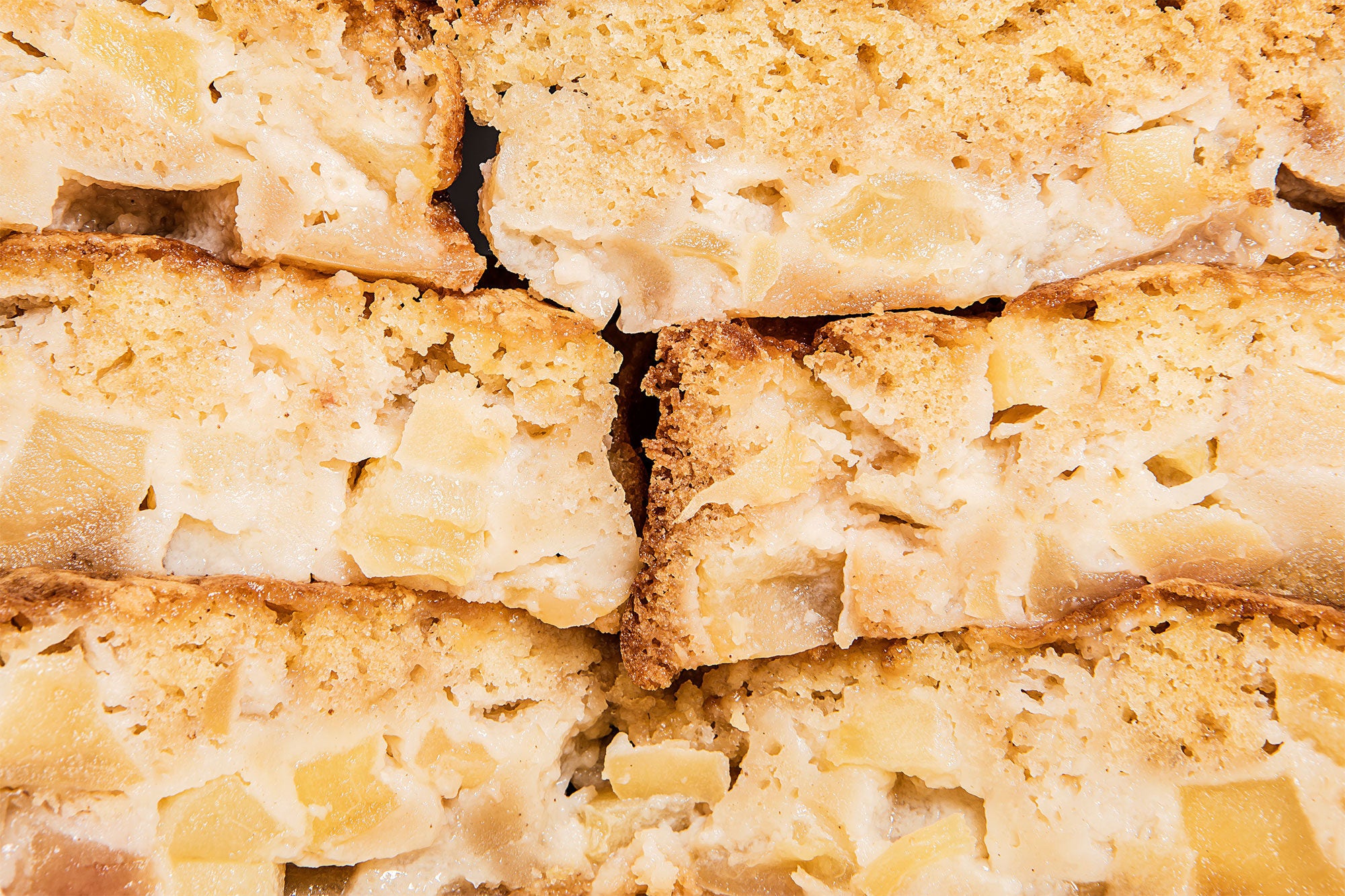 A one-bowl recipe that turns a heap of apples and a brown-butter batter into a custardy, craggy-topped cake.
What do you do with three pounds of apples—and a preheated oven sitting there ready to go—when the words "pastry crust" make you break into an involuntary sweat? You dice those McIntoshes and pile them high in a cake pan. With the help of a brown-butter-spiked batter that takes all of five minutes to throw together, suddenly you have the makings of a dense, buttery cake.
As the apples soften in the oven, the pockets of batter between them turn custardy, resembling a tall, craggy clafoutis or a noodle-less apple kugel. It's so moist that you really have to try to overbake it. It's sweet enough for dessert but not too sweet to eat with a cup of coffee at 9 a.m.—especially when made with tart apples. So go on, eat some apple cake for breakfast.