A Freezer Full of Dessert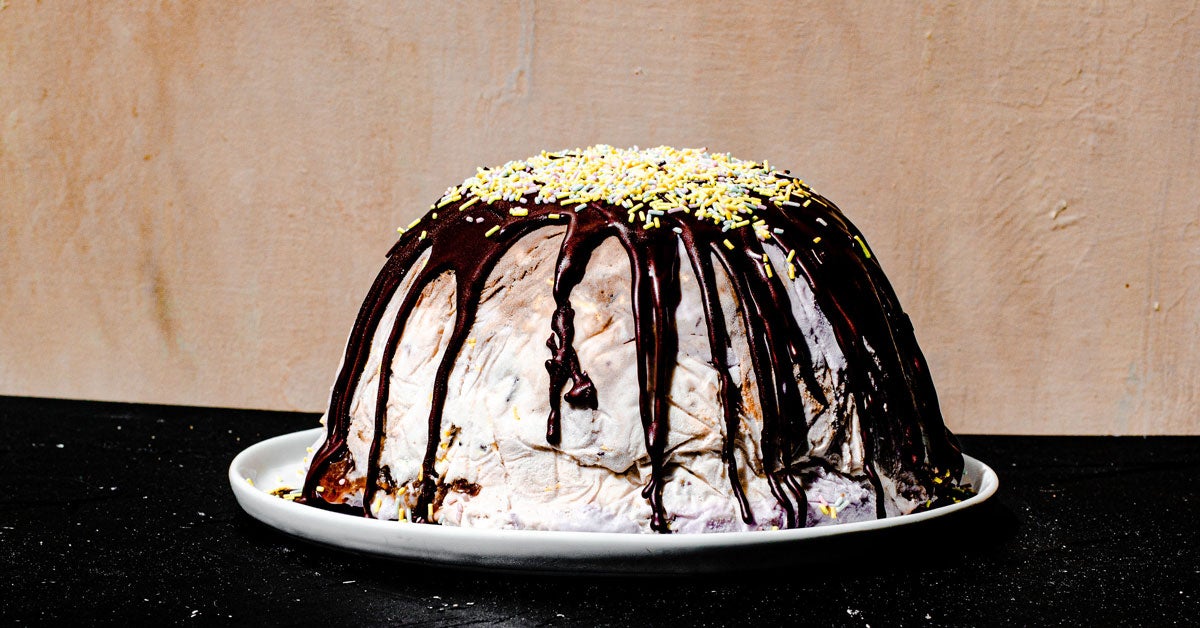 Commit to the ice cream bombe and go for the granita.
"Up until a few days ago, I had ten pints of Wanderlust Creamery ice cream in the freezer," admits writer and photographer Rezel Kealoha. "We had nothing else to do this summer, so we ate it all in July."
It's a familiar feeling: the height of late summer cooking exhaustion sets in, and we're reaching for what's ready to go in the freezer. So, stocking your freezer full of desserts can be a serious gift to your future self—especially if there's easy access to a Tupperware container full of chocolate semifreddo or a creamy strawberry parfait. Even with your store-bought pints, there's room for experimentation—like turning the banana split on its head to make the striated layers of an ice cream bombe or finding the best loaf of bread to make an ice cream sandwich. And though it may seem counterintuitive, whipping up a batch of fudgy brownies or chocolate cake with the intent to stick them in the freezer afterward can bring out a whole new frosty dimension of the recipe.
You could even take matters into your own hands by making your own ice cream. For Kealoha, that recently meant reinterpreting the flavors of mais con queso, a popular Filipino ice cream flavor combination of sweet corn and mild cheese. Cookbook author and blogger Vallery Lomas opts for the no-churn route—which skips the ice cream machine in favor of a mixture of heavy cream whipped to stiff peaks and a full can of condensed milk. "I was a skeptic," she says of the sometimes-faulty technique, "but it is so good, creamy, and easy."
Beyond the near-limitless flavors of ice cream, granita can also serve as a great blank canvas—peach, almond, and cold brew are only the beginning. Knowing that all the equipment required was a freezer-friendly container and a fork, I've been testing out a condensed milk–laden Thai tea granita, complete with a towering dollop of cream and a shower of toasted coconut chips. For Lomas, her shaved ice of choice starts by blending watermelon with sugar and lime juice—yet another creative use besides mixing it into a margarita or an agua fresca.
To really double down on your warm-weather dessert, look for a little island escapism by way of canned coconut milk for a Thai-inspired parfait complete with crushed peanuts and tapioca pearls, or reach for chunks of pineapple to make a frozen, no-bake take on Baked Alaska. The best part is that your leftovers are meant for the freezer—so they'll sustain you all summer long. —Tatiana Bautista