The Chewy, Sticky Glory of Glutinous Rice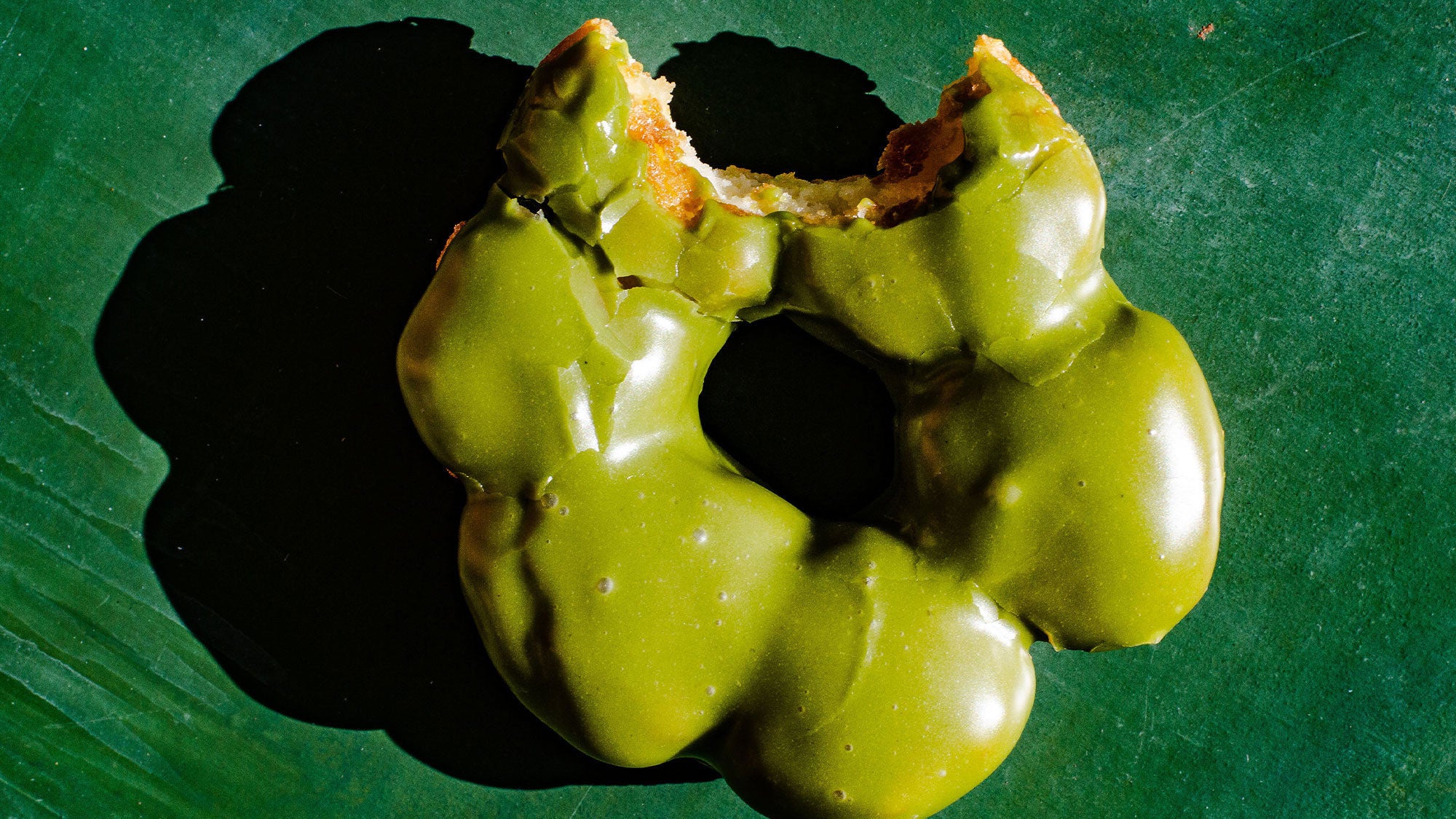 It gives mochi its bouncy bite and fried chicken its craggy crust. But that's not all.
The texture of glutinous rice has no single descriptor. It's the soft, baby-cheek bounce of a mochi bursting with red bean paste; the mouth-coating, finger-sticking sweetness of a Thai sticky rice dessert drenched in coconut milk; the fragrant, hearty chewiness of a pulut inti, a Malaysian rice cake topped with syrup-stewed coconut shreds.
"Sticky" doesn't even do it justice, as it covers "a wide textural gamut, from only barely sticky, like Taiwanese pearl rice, to the stretchy stickiness of Japanese mochigome, to the really hearty, rib-sticking character of pulut hitam (black glutinous rice)," explains Christopher Tan, cooking instructor and author of NerdBaker and The Way of Kueh. This is because of high levels of amylopectin starch that give the grain its trademark chew and bounce.
Whether you call it sticky rice, glutinous rice, or even sweet rice—it's a staple of many facets of Asian cooking. But when milled into a fine flour (as found in those slim white boxes of Mochiko), glutinous rice's portfolio expands exponentially, adding a supple bounce to bakes and cakes, and an addictive crunch when battered onto bite-size pieces of chicken and deep-fried. Even when whisked with water and sugar for the simplest form of plain mochi—the foundation of many Japanese sweets and desserts—it's like "a gentler incarnation of a marshmallow, subtly sweet and powdery pastel with a hint of coconut and a pillowy-soft chew," according to A Common Table author Cynthia Chen McTernan.
With my recent infatuation for haphazardly swapping out all-purpose wheat flour in my baking for glutinous rice flour, the Instagram Explore page led me to mochi donuts—made entirely from glutinous rice flour—which Mandy Lee of Lady and Pups describes as fast, easy, and effortlessly addictive. "With the structure and interior holes almost like a good yeast donut, but better," she says.
The appeal of bouncy, chewy pliancy cements glutinous rice flour's rightful place next to all-purpose flour in the pantry. TASTE assistant editor Tatiana Bautista recalls her epiphany-inducing encounter with butter mochi, a squishy Hawaiian dessert made with plenty of butter and canned milks. And, as I recently realized, my very first two pieces of writing for TASTE were both on glutinous rice flour: an ode to the time-honored tradition of Chinese nian gao (sticky rice cake) and a revelation about muah chee made in a microwave.
In and around all these recipes and stories, glutinous rice—in grain form or flour—has firmly adhered itself to the imagination of home cooks all over. Here are some more of our favorites to get stuck in.
READ MORE ABOUT THE WIDE WORLD OF GLUTINOUS RICE
WHAT TO BUY