A Kitchen in New Orleans That Feels Like Home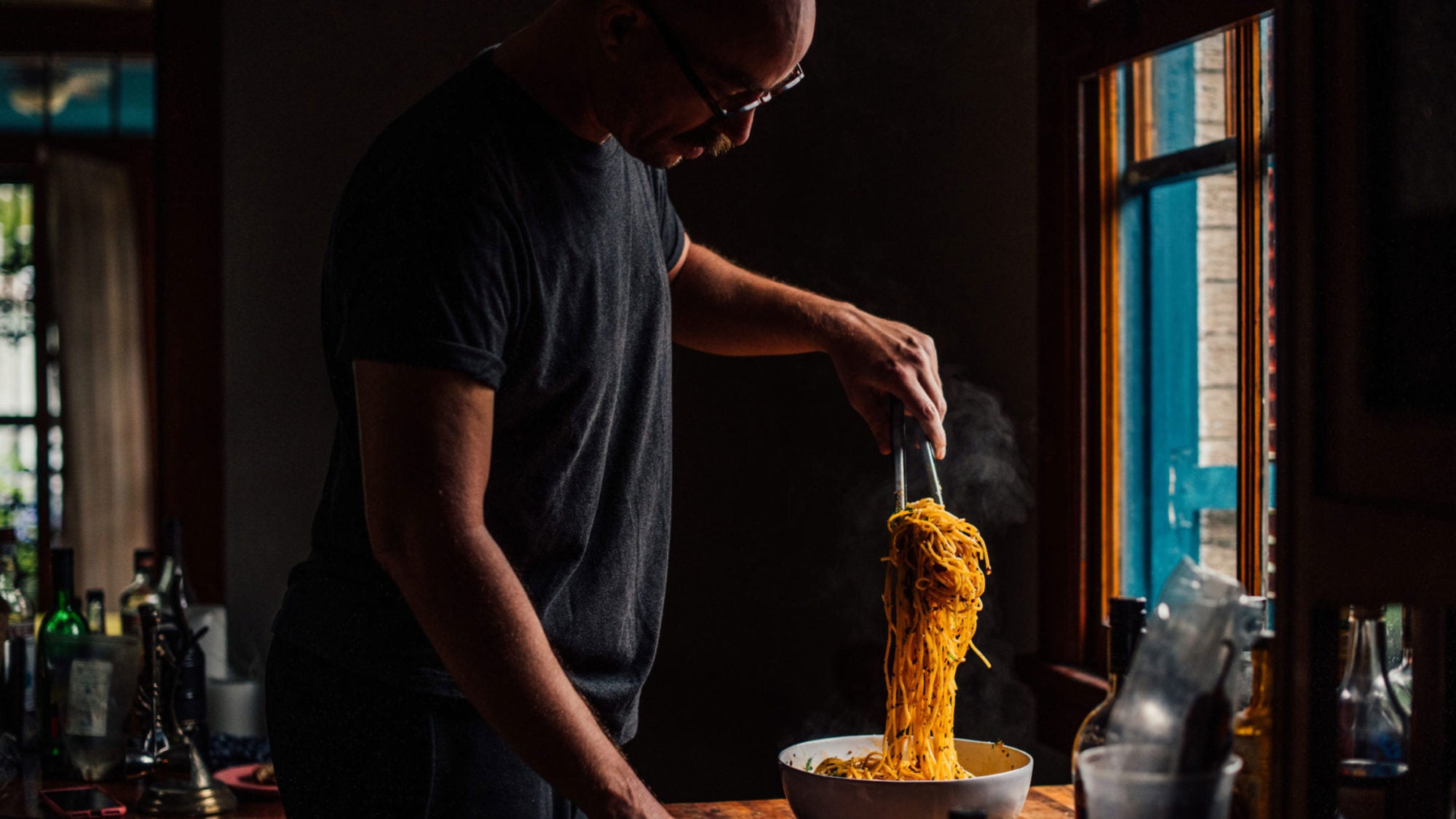 Three years, 26 columns, and precisely as many recipes.
That is the duration and sweep of "A Kitchen in New Orleans," my column for TASTE. Japanese grilling; Sichuanese tofu with ginger and pickled chiles; Turkish egg salad; Indian chicken-fried steak; Syrian lamb-okra stew: Looking over the installments, I startled even myself by how wayward I am with my cooking influences and inspirations. That itinerancy sure seems fitting at this moment, though, when the only traveling so many of us have been doing is from our bedrooms to our refrigerators.
Quite a few of the column's recipes remain fixtures in my kitchen. Staples, like freezing fried tofu and fermenting mustard greens, that have made life during the pandemic croon of life before the pandemic. There are endless tangles of pasta across my column: double-starched with beans; loaded with garlic and dried chiles; fried—that's right, fried—like they do in Mexico City. The flavors of my adopted home of New Orleans are a constant presence. They are there in a Basque-ish take on the classic red beans of the Crescent City and in a cold buttermilk-cucumber soup to mollify summer's swelter.
There are tales of devastation; tales of ebullience. Recipes are sometimes one-and-dones, and sometimes recipes wend their way into our kitchen repertoires. What we cook is a serpentine trail, the winding trace of the lives we have lived. Here are seven more columns to read from the past, photographed by my collaborator Denny Culbert. And stay tuned, the next one lands in July. Popcorn is on the mind. —Scott Hocker