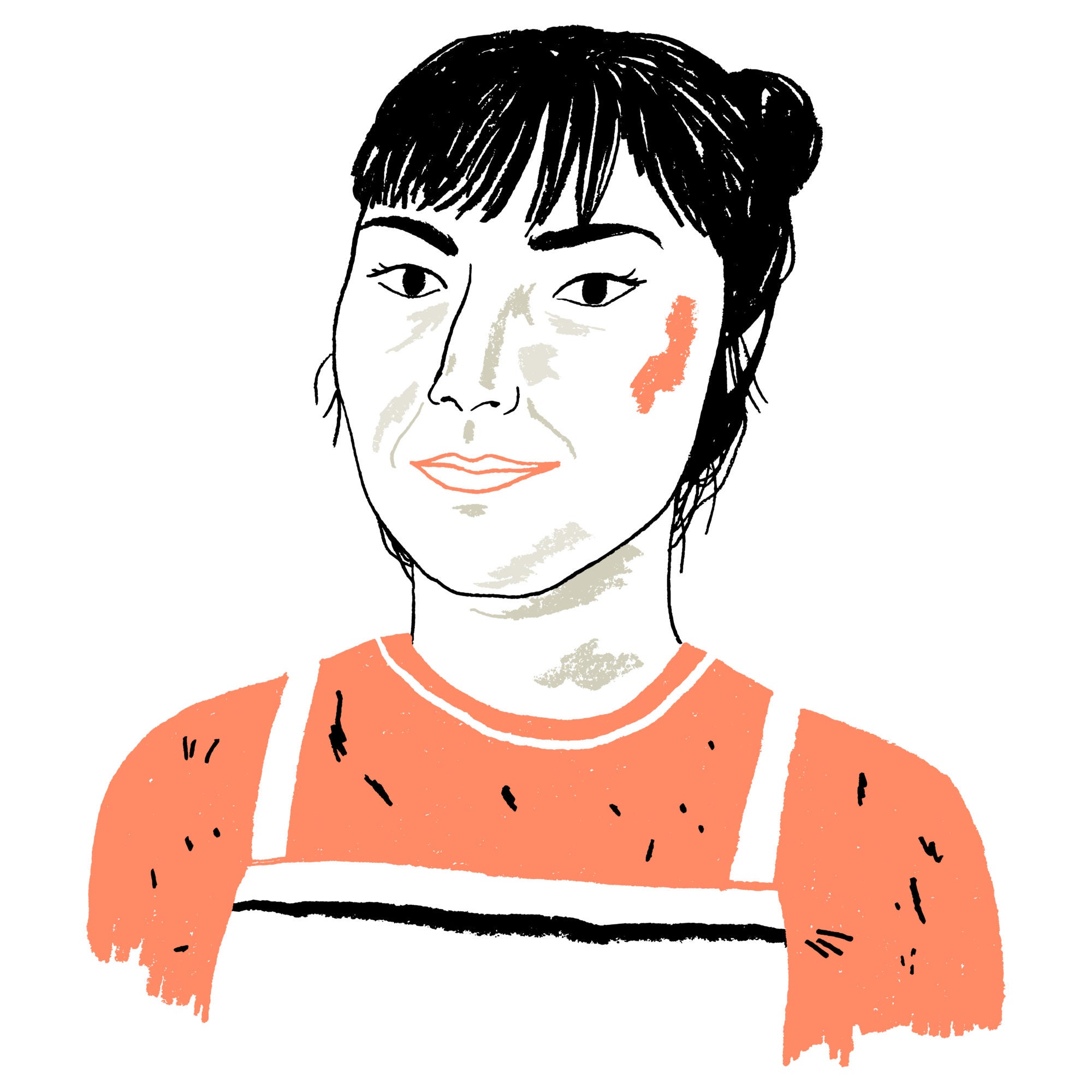 In a restaurant monoculture of ice cream quenelles and sauce smears, Maya Erickson digs out her own subculture. The pastry chef, who made her name at San Francisco's Lazy Bear and is currently the pastry chef at Portland's Langbaan, creates dishes with sharp edges—desserts that have personalities and a sense of humor, and a little bit of angst. They're punctuated with bursts of ash and black sesame and dark stone fruit.
As a 16-year-old, she met Elizabeth Faulkner, the chef of San Francisco's Citizen Cake, and talked her way into an unpaid internship. At Lazy Bear, in her early 20s, she charred marshmallows to fold into s'more semifreddos and roasted her own soybeans for soy milk panna cottas. In a recipe in the upcoming book Munchies, based on a fernet-soaked night she spent with a Vice film crew, she pairs a moodily dark fernet gingerbread with a wild contrast—fatty and salty foie gras. The bite is a millionaire's dream drinking sweet and rich, with a peppery edge from the botanicals in the fernet. Now at Langbaan, where each season yields a new regional Thai tasting menu, she is starting to reframe her pastries in the context of Thai ingredients and techniques, bringing in bits of coconut ash and tapioca.
As she writes in her first piece for TASTE, although her formal training is in pastry and in Japanese cuisine, her inspiration is rooted in the avant-garde. She takes cues from fashion, art, and the slightly absurdist dinner party notions of Salvador Dalí. We're excited to have Maya as our first TASTE Baker In Residence and to see what kind of absurdist dinner parties she cooks up while she's with us. So pull up a chair, get out your blowtorch and a bottle of fernet, and let's get baking. —ANNA HEZEL, SENIOR EDITOR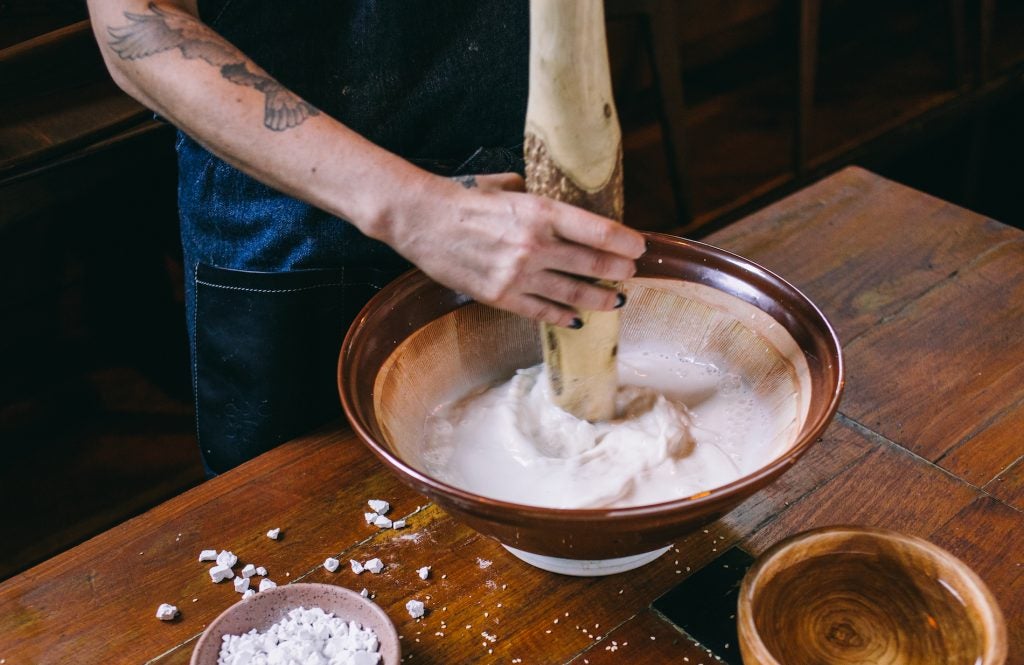 feature
Goma dofu is usually served at the start of a meal, but for pastry chef Maya Erickson, it has become a creamy, nutty building block for desserts.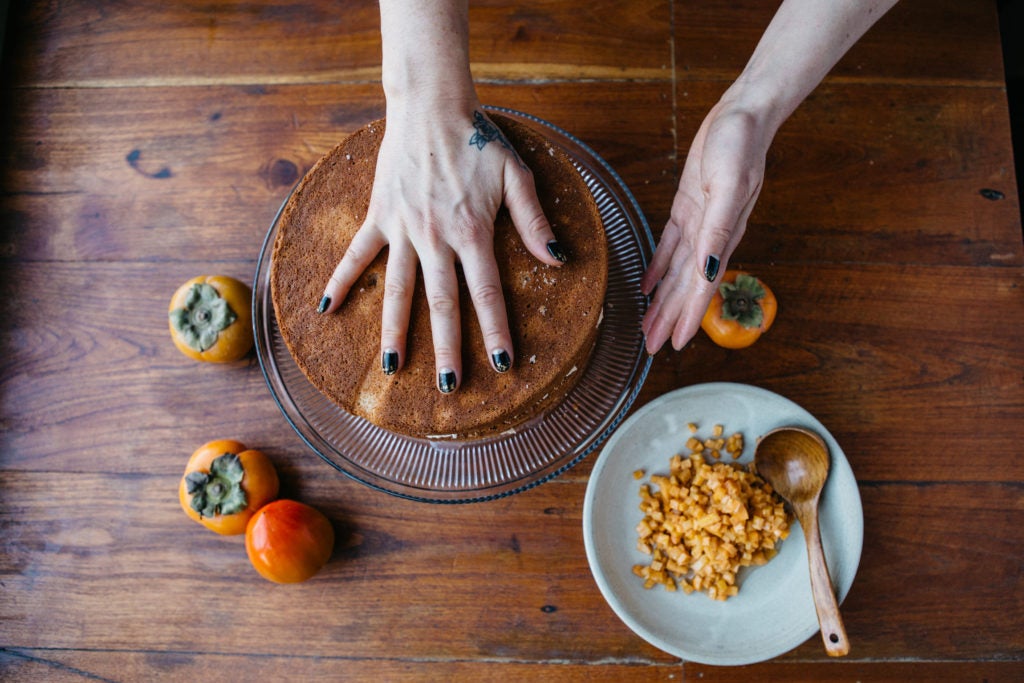 feature
When you get them in season, persimmons are a perfect ingredient for both folklore and layer cakes.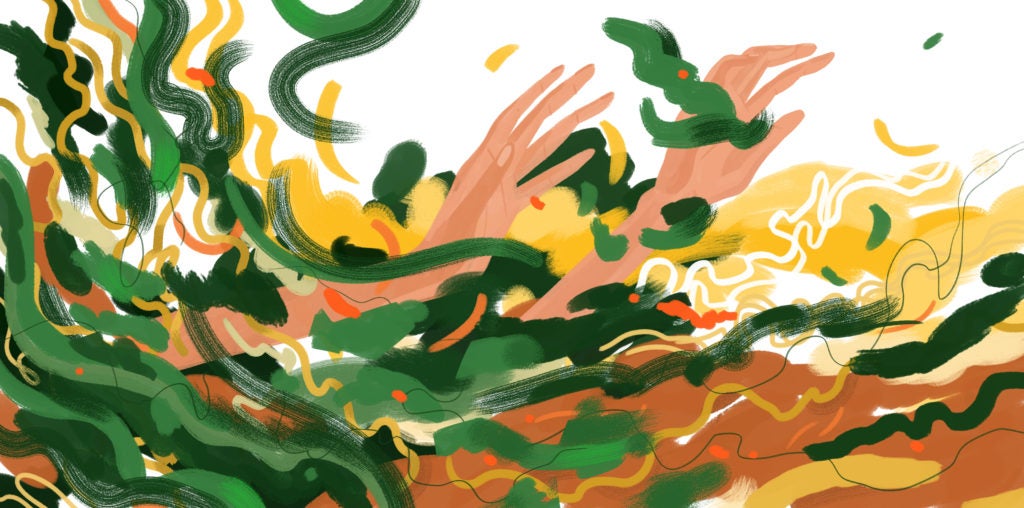 feature
For a chef struggling with an eating disorder, a restaurant kitchen is an especially painful place to be.