You're Gonna Need a Bigger Spice Rack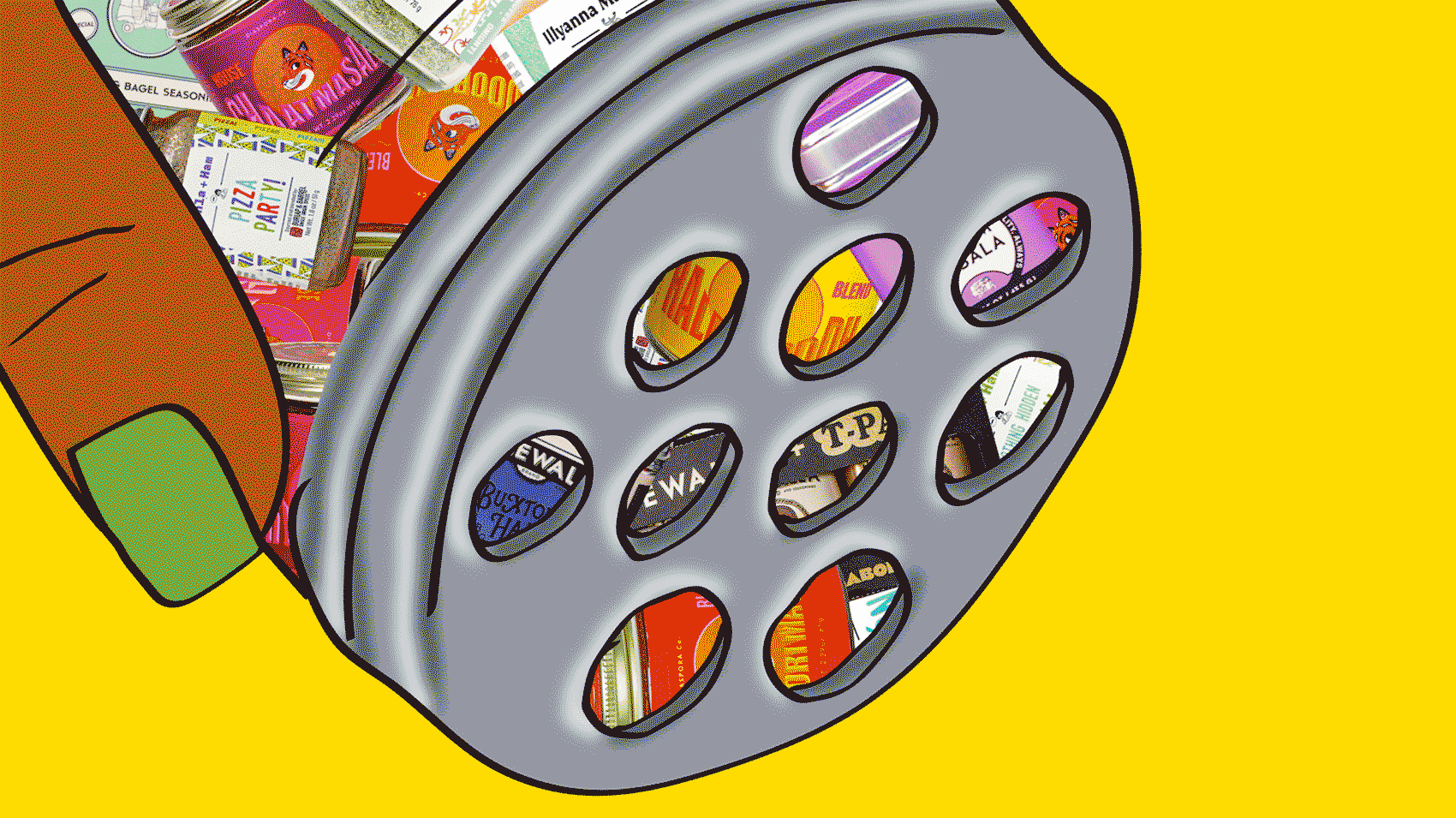 New-school companies, boosted by buzzy chefs and, yes, T-Pain, are making spice blends the next frontier of culinary creativity
Pick up a bottle of herbes de Provence off just about any American grocery store or fine food store shelf and you'll find a familiar lineup of bucolic French herbs: thyme, rosemary, basil, tarragon, and lavender flowers. But in France, where the heady blend is widely used on roast chicken and grilled lamb chops, not a single petal of the potent purple flower makes it into the jar.   
"Everyone in the United States thinks herbes de Provence [traditionally] has lavender, but it was added to the American blend because Americans associate lavender with Provence," says Ethan Frisch, cofounder of the spice company Burlap & Barrel. "Whoever came up with that was trying to cover up subpar herbs by adding this 'French ingredient' to it." 
This is just one of many quirks in the sprawling American spice industry—a $7.5 billion industry where established giants (McCormick, Spice Islands) rule the single-spice section of the grocery store with a paprika-dusted fist, alongside regional blends like Lawry's and Old Bay. When spice blends like za'atar appear from mainstream American brands like McCormick, fillers like salt are often at the top of the ingredient list, and key components like the namesake za'atar herb itself (aka hyssop or Origanum syriacum) or sumac fail to appear. In other words: It's za'atar without the za'atar. 
"Most of the blends that you find in the United States are formulated in a factory by someone with no cultural expertise in the cuisine they're trying to mimic, which is why the blends come out bland and boring," says Frisch. "Who am I to say what goes into a Zanzibar curry spice blend?" Instead, the New York City–based Burlap & Barrel produces blends strictly at origin: za'atar produced at a family-run mill in Ein Samiya, Palestine, with entirely Palestinian-sourced ingredients, including the za'atar herb; a lavender-free herbes de Provence grown and blended by a farmer co-op in Provence; and köfte baharat blended by a fourth-generation family-run spice company in Istanbul's spice bazaar. 
Burlap & Barrel is part of a wave of supply-chain-forward, equity-focused spice companies like Diaspora Co., Spicewalla, and Yolélé releasing new blends that honor long-standing cultural traditions and create new ones. These scrappy and strategic companies launched with high-quality single-origin spices before introducing blends to their lineup as the pandemic accelerated interest in easing the effort of home cooking. While some drops follow viral food trends, like everything bagel spice and dehydrated ranch, others broaden their global pantry with releases like Goan curry and Vietnamese five spice. All these blends are expanding a category that these spice companies say already makes up the majority of spice purchases in the United States. 
Diaspora Co. has gained a passionate following for selling equitably sourced, single-origin spices like turmeric since 2017. But they released their first blend—a green cardamom-forward chai masala—in 2021, after countless customer requests. It remains their number-one best seller today, but bringing a new kind of product to market was no easy feat. 
"Across South Asia and the South Asian diaspora, the spice makeup of masalas varies from country to country, region to region, and even household to household. Creating our own house blends that both honored our ancestors and reflected how we cook in our own kitchens isn't something we took lightly," says Diaspora's recipe developer Asha Loupy. For example, Diaspora's chai masala doesn't include tea, to make it easier to incorporate into batters when baking. The team has tested and launched six masalas over the past 18 months, tweaking the garam masala 15 times before landing on a final formula.
For companies that built their reputation with single spices, choosing which blends to launch first is a game of strategy. "We started with the 'classics,' like lemon pepper garlic, and found the demand far outstripped that for culturally based spice blends," says Spicewalla cofounder and CEO Meherwan Irani. He points out that blends like garam masala are traditionally supplemented with whole or ground spices when making a complete dish, whereas Spicewalla's "ready-to-eat" blends, like everything bagel spice and Buxton Hall barbecue rib rub, are bolstered with salt and sugar and therefore don't require any other seasonings. 
Spicewalla has a team of four developers working on new blends that hit on four key attributes: visual interest when you open the tin, aroma, how the blend tastes straight up, and how that flavor transforms when cooked. "You can literally eat Trader Joe's Everything but the Elote blend with a spoon, and I'm sure they thought of that," Irani says with a laugh. He keeps an eye on trends in restaurants, food media, and social media to track opportunities to capitalize on consumer interest, launching a golden milk blend after seeing the sunny turmeric lattes surge into coffee shops. "As much as I hate to admit it, we'll look at what TikTok is pushing, because a lot of online sales come from folks looking for a blend to cook something they've seen online, as opposed to people buying individual spices in the grocery store as part of their shopping," he says. 
Celebrities and food world influencers also have played a role bringing attention to the blend, varrying greatly from T-Pain (Spicewalla's Straight Fire Buffalo wing–style rub) and Pioneer Woman founder Ree Drummond (Old World Spice's Cowboy Lemon Pepper), to chefs like Sohla and Ham El-Waylly (Burlap & Barrel's Nothing Hidden Ranch).
Burlap & Barrel pays their chef partners, like Illyanna Maisonet, Reem Assil, and Tunde Wey, royalties—a double-digit percentage for each jar sold. Each collaboration starts with a two-thousand-jar production run, and, to date, all inventory has sold out. The practice began with their first blend: a series of masalas with the iconic New York City chef Floyd Cardoz. The conversations between Floyd, his wife, Barkha, and the brand began in 2019, prompting Burlap & Barrel to explore the many new requirements of creating spice blends, like working with their co-packer to purchase an industrial spice blender. Then Cardoz passed away from COVID-19 in March 2020. 
"A few weeks after his passing, I decided that I needed a way to keep him and his legacy alive. I took the masalas forward in his honor, knowing that he would always be there with me, guiding me on," says Barkha. The team set Cardoz's 60th birthday—October 2, 2020—as a target and raced to make the launch happen, even blending 250 pounds of each masala by hand alongside Barkha when supply-chain issues delayed the co-packer's spice blending machine. 
More than a thousand orders came in on the first day—Burlap & Barrel's best ever day of sales. "That helped us realize we should do more blends, because there's a huge market for them and they're a really effective tool for introducing people to new cuisines," says Frisch. Three years later, the Cardoz masalas are still among the brand's top sellers. 
From social media hype to cooking fatigue, the factors driving this spice blend boom are as varied as the flavor profiles themselves. But it's clear that these new additions to the ever-expanding pantry are unlocking new ways of cooking and eating—and it's probably time to get a bigger spice drawer.