Welcome to the Chocolate Chip Cookie Wars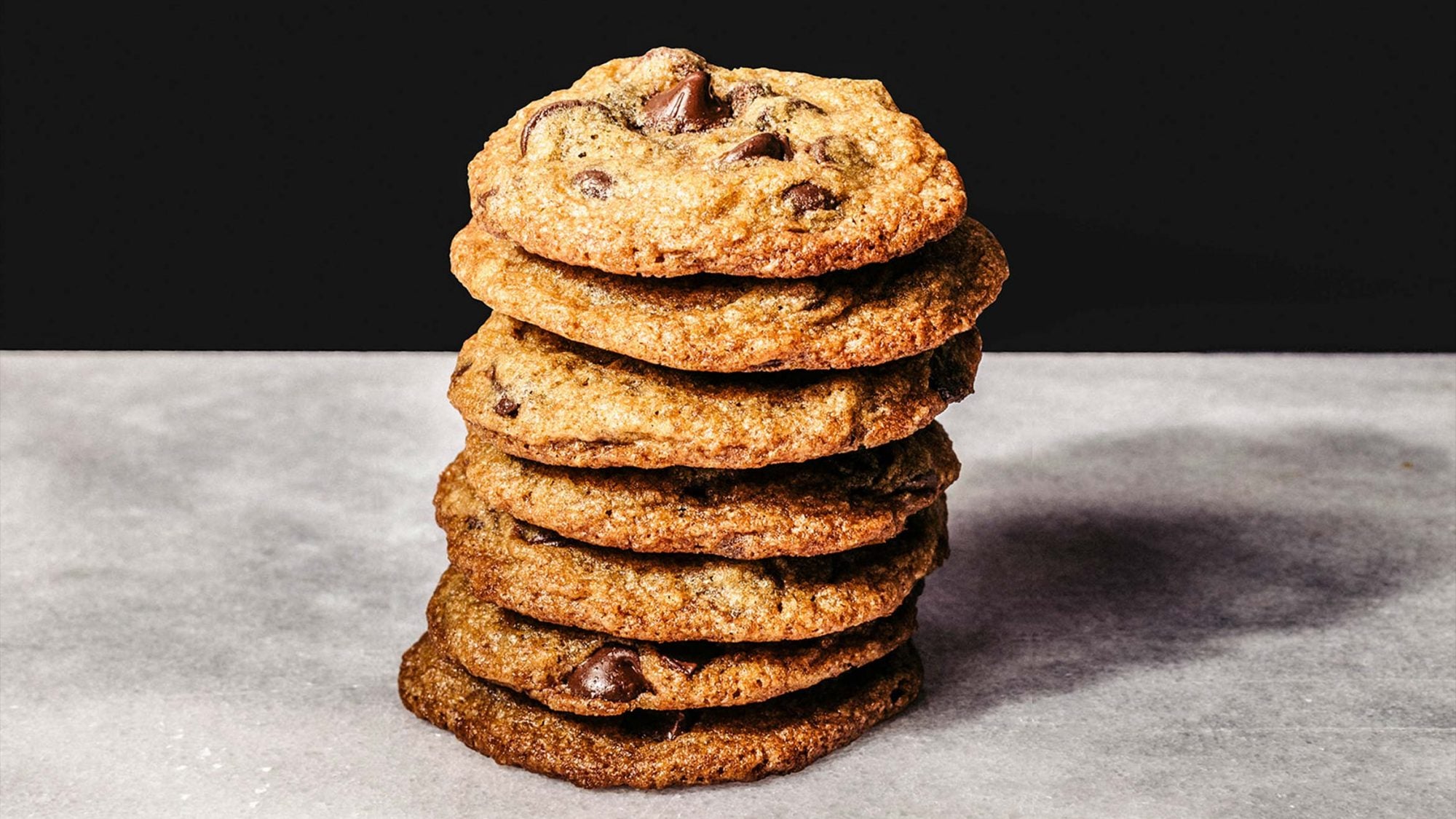 One of the hottest debates on the internet revolves around chopped bars versus chips and cookie-to-chocolate ratios. 
So, I don't want this to sound like a strained stand-up bit, but let me just put it out there into the universe—what is up with all of these chocolate chip cookie opinions floating around? This is not a bad thing, writes the guy at TASTE, which published two deep dives in the past year: Putting the Chips Back in Chocolate Chip Cookies and Did Instagram Ruin the Chocolate Chip Cookie? But what is it about the CCC that gets people to @-reply and light up the comments section with strong opinions about chewiness, cakiness, and chocolate ratios? You aren't seeing this kind of urgency with oatmeal raisin cookies.
"I feel like they are equivalent to pizza," says my colleague Kaitlin Bray (who's a close follower of baking trends). "There's nostalgia, accessibility, a wide variety of styles—plus it's a ubiquitous food that everyone feels they're entitled to an opinion about, and they like to shout about it and are rarely willing to budge." Allison Robicelli, a cookbook author and staff writer at The Takeout, is suspicious of anybody who doesn't like chocolate chip cookies. "Each of us connects to our personal ideal of these cookies as fiercely as it connects us to our motherlands. We do not feel love for these cookies—we feel patriotism."
"People are convinced that the version they grew up with is the best—even if you presented them with the version their grandma made and they were objectively lackluster, to that person, they'd be perfect, and they'd be willing to debate anyone who says otherwise," says Kye Ameden, associate recipe editor at King Arthur Baking Company. (For the record, Ameden endorses chopped bar chocolate over chips or chunks. "But if I go for chips, I'm all for minis. More chocolate in each bite."
Which leads us to what all this shouting is actually about: the chocolate part of the equation. That is, the ratio of chocolate to cookie, the form in which the chocolate is delivered (chopped versus chip), and where the sweetness and bitterness dials are tuned. "What's important to me, personally, is size," says David Tamarkin, a longtime food editor and cookbook author who recently joined King Arthur as editorial director. "I want big puddles of chocolate, not small bites of chocolate that hold their shape. So I love using the Guittard 66% wafers, and I love cutting up a bar and stirring that in." TASTE senior editor Anna Hezel has a more classic palate when it comes to the chocolate. "I tend to keep Guittard or Ghirardelli chips around the house out of some obligatory sense of snobbery," she says, "but there are few recipes more perfect than the Toll House formula, completely tailored to the sweetness of Nestlé chips."
Robicelli, who has previously baked professionally in Brooklyn, has never revealed her own recipe, despite her current profession, and she declined to comment on what makes the best cookie—in terms of both chocolate type and ratio. "I may keep the recipe in my family until the day I die, or I might turn it into an NFT. Who knows?"
More Chocolate Chip Cookie Reading and Recipes: