The Art of Drinking Well, and Lightly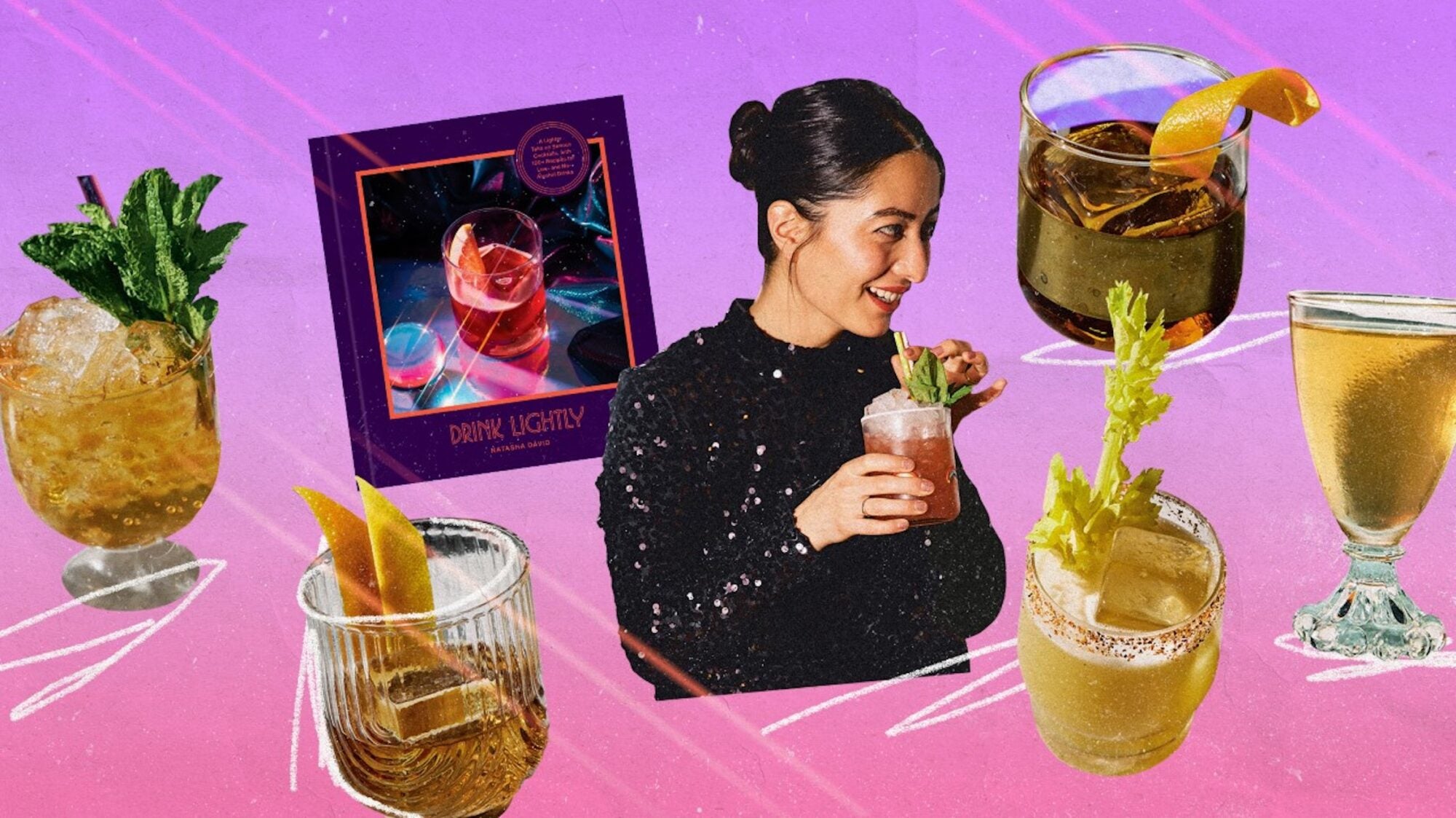 In a new cocktail book, Natasha David celebrates low-alcohol (and no-alcohol) cocktails for every mood.
While there's a time and a place for stiff martinis and dizzying Long Island iced teas, if you really want a party to keep going late into the night, look to the world of spritzes, sours, highballs, and tonics. In her new cocktail book, Drink Lightly, Natasha David rethinks the world of classic low-ABV (and booze-free) drinking for every possible season, mood, or time of the day—even when you're "sitting on the floor of your living room after a night out," as she observes.
The former proprietor of cocktail bar Nitecap, located on New York's Lower East Side, proves that cutting some of the alcohol out of a drink doesn't mean sacrificing style, especially with the right selection of vermouths, paper umbrellas, and disco ball swizzle sticks. I asked David a few questions about how to incorporate these light, breezy drinks into my own at-home cocktail routine.
As someone who works in the hospitality industry, what do you think people are looking for at this particular moment in drinking cocktails? On the one hand, people seem really excited to go out and party and order espresso martinis after taking things easy these past couple years, but on the other hand, a lot of people have been rethinking their drinking habits.
I don't think the two have to be mutually exclusive, and I think that's the big change. You can crave community and a night back out with friends on one night, and stay home free of guilt or FOMO and recharge on another. I'm not a huge fan of this word because, honestly, I'm not even sure what it means, but what I'm finding is that people as a whole want more "balance" in their lives. And for many, that means rethinking their relationship to alcohol, which is why I'm such a fan of the low-ABV or no-ABV movement—as more and more bars and restaurants offer these styles of drinks, more and more people will feel welcome.
You write in your introduction about the restorative power of a solo cocktail. It's kind of the concept behind a shower beer, right? Is there a specific cocktail you find yourself returning to for those quiet moments?
Yes, absolutely, the shower beer! As a mother of two kids under six, this is more of a far-fetched fantasy for me right now, but back in the day, I always loved an ice-cold flavored seltzer can with a splash of Aperol or pear brandy. And now I want to take a shower!
You make the case for owning an atomizer—what's different about a spritz of an ingredient versus a few drops of it? How does that change the flavor and experience?
It depends on the ingredient and what you want that ingredient to do. It's whether you want it incorporated into the actual taste of the drink or if you want it to be an aromatic—one drop of absinthe in a drink can help tie together ingredients and make them feel cohesive, while a spritz of absinthe offers a sort of inviting, warming embrace to the drinker.
It took me embarrassingly long into adulthood before I realized that you're supposed to refrigerate your vermouth. What other bar ingredients should people make sure they keep in the fridge?
Don't be ashamed—most of us, including myself, were late to this. The rule of thumb is that basically anything 20 percent or lower that is wine-based should live in the fridge.
I think I tend to associate low-ABV drinks with daytime drinking or pre-dinner drinking. Are low-ABV nightcaps underrated? What are some of the possibilities in this category?
You're not alone. That's what the whole book is about—breaking out of the traditional framework of what people think low-ABV drinking is "supposed" to be. That's why I use classic cocktail structure when conceiving of each drink, so yes, you'll definitely find more "traditional" aperitif-style drinks in the book, but there is a whole chapter with martini-style or Old Fashioned–esque recipes, and then there's also a whole chapter that's all about rich, indulgent nightcaps. Low-ABV spirits are so versatile, and I hope that Drink Lightly can show people that.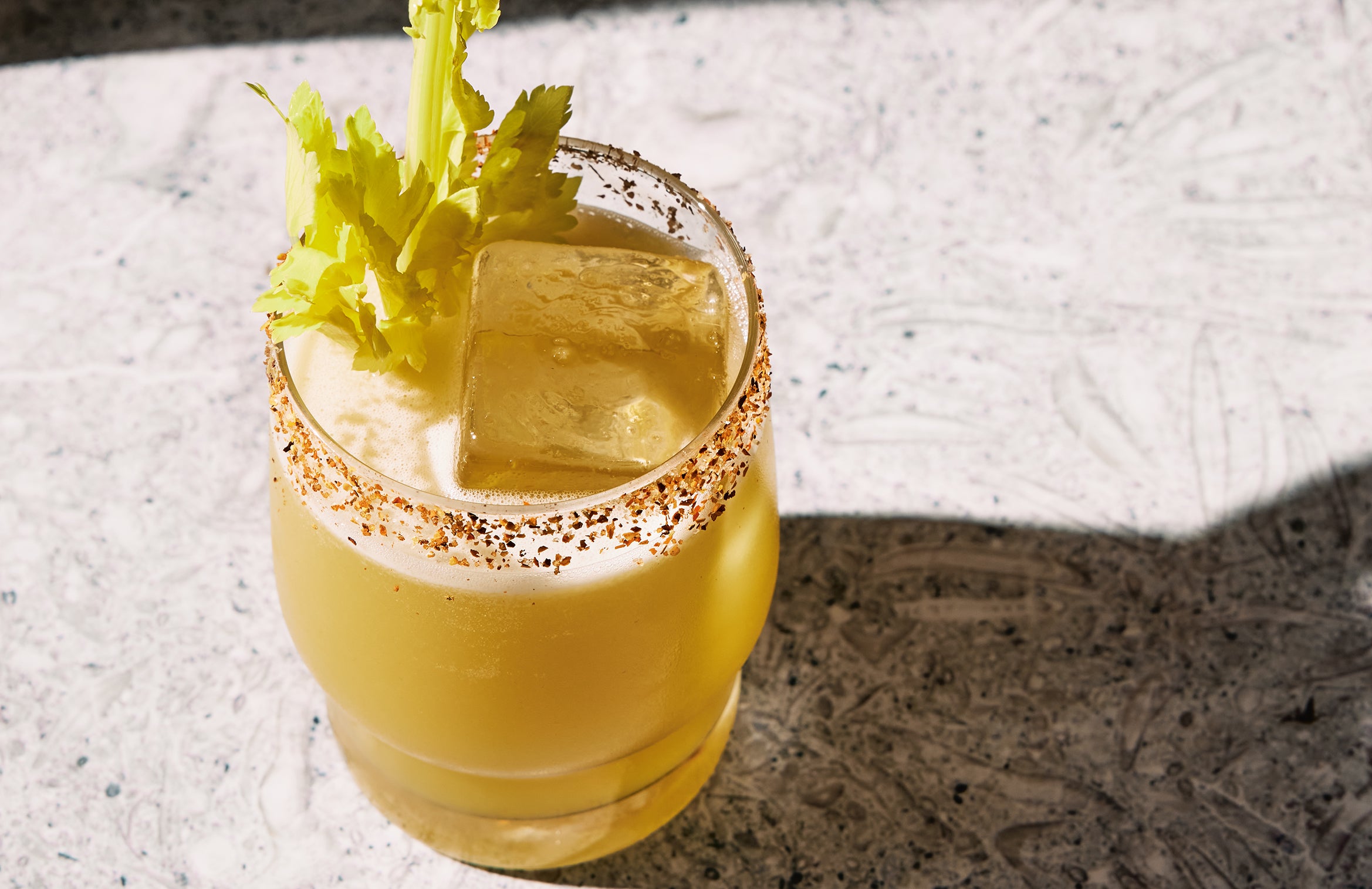 THREE EXCITING RECIPES FROM DRINK LIGHTLY:
Easy Access
This coupe of Lillet Rouge, rum, and sparkling wine is perfect, as David says, for when you're "wearing crimson velvet."
See You on Wednesday
A savory, spicy, zero-proof burst of celery juice and lime.
Port and Amaro
Amaro and white port team up with a twist of orange.