Tahini Is the Creamy Cooking Shortcut We Crave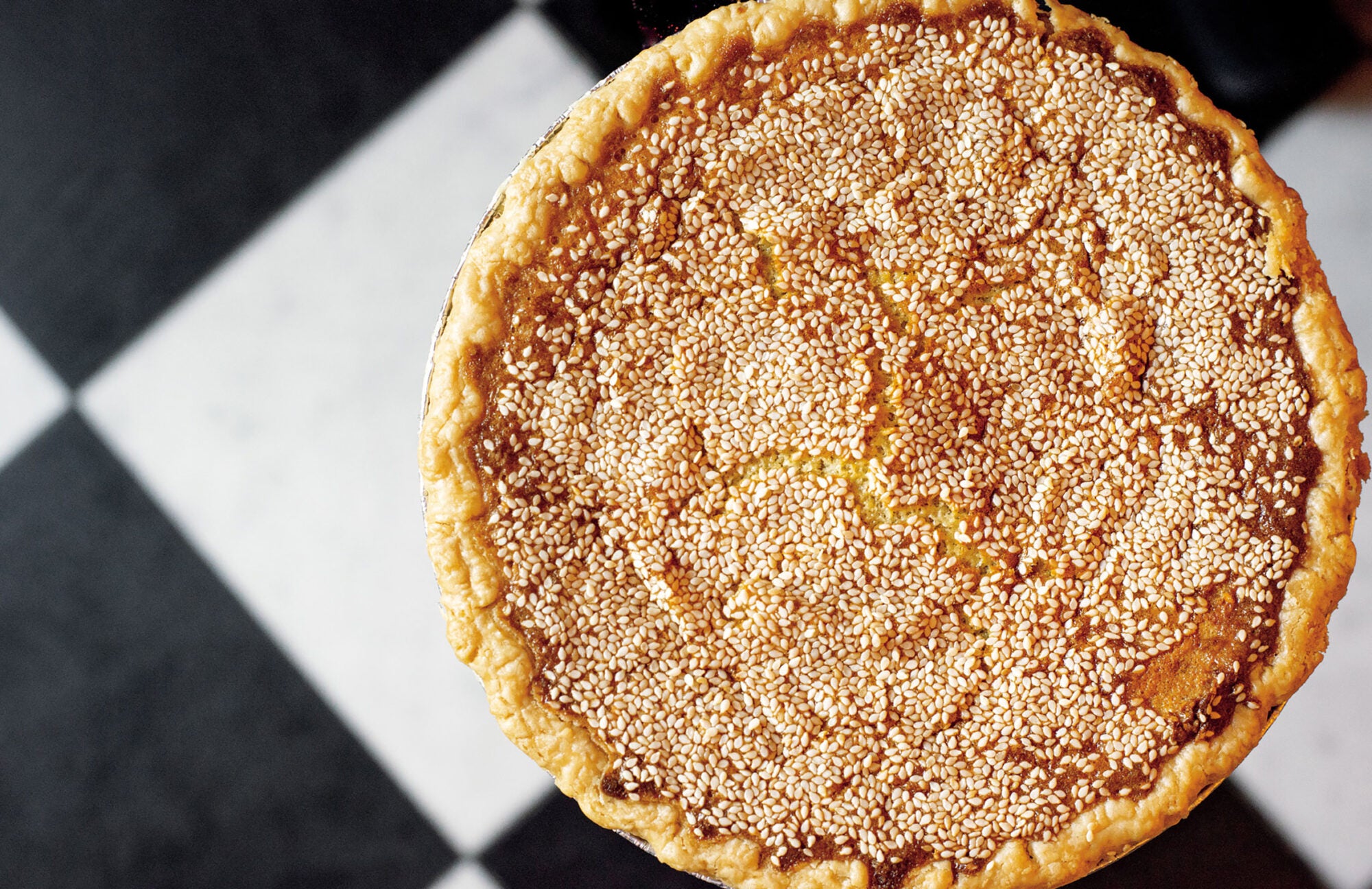 Sauté, bake, and braise with the sesame-based paste hiding in the back of your fridge.
The past week, I've been reminded a couple times about how tahini is still one of the most wonderfully versatile—and often underrated—ingredients in cooking. First, I was in Philadelphia over the weekend and enjoyed a tahini milkshake for breakfast—quite the cure for a 100-degree morning stroll. The shake was courtesy of Mike Solomonov's very fine vegan falafel shop Goldie. Second, I was reading Adam Roberts's wonderful newsletter, Amateur Gourmet, and he dropped that his favorite way to make banana bread now includes tahini. Adam is a guest on this week's TASTE Podcast, and he wrote last week about how he "accidentally made the best banana bread of my life." It involved some overripe bananas and tahini.
Tahini is made from sesame seeds that are "soaked in water, then hulled, toasted, and ground into a rich, oily paste," according to Max Falkowitz in his micro explainer. It's sold by brands like Soom and Seed + Mill, but it's also pretty widely available at most grocery stores. It's the foundation of hummus, it spruces up boring frozen fish, and it can be baked into anything from muffins and cookies to brownies. Here are a few ideas to take your jar of tahini to new levels. — Matt Rodbard