A Chef's Life Story in 14 Ingredients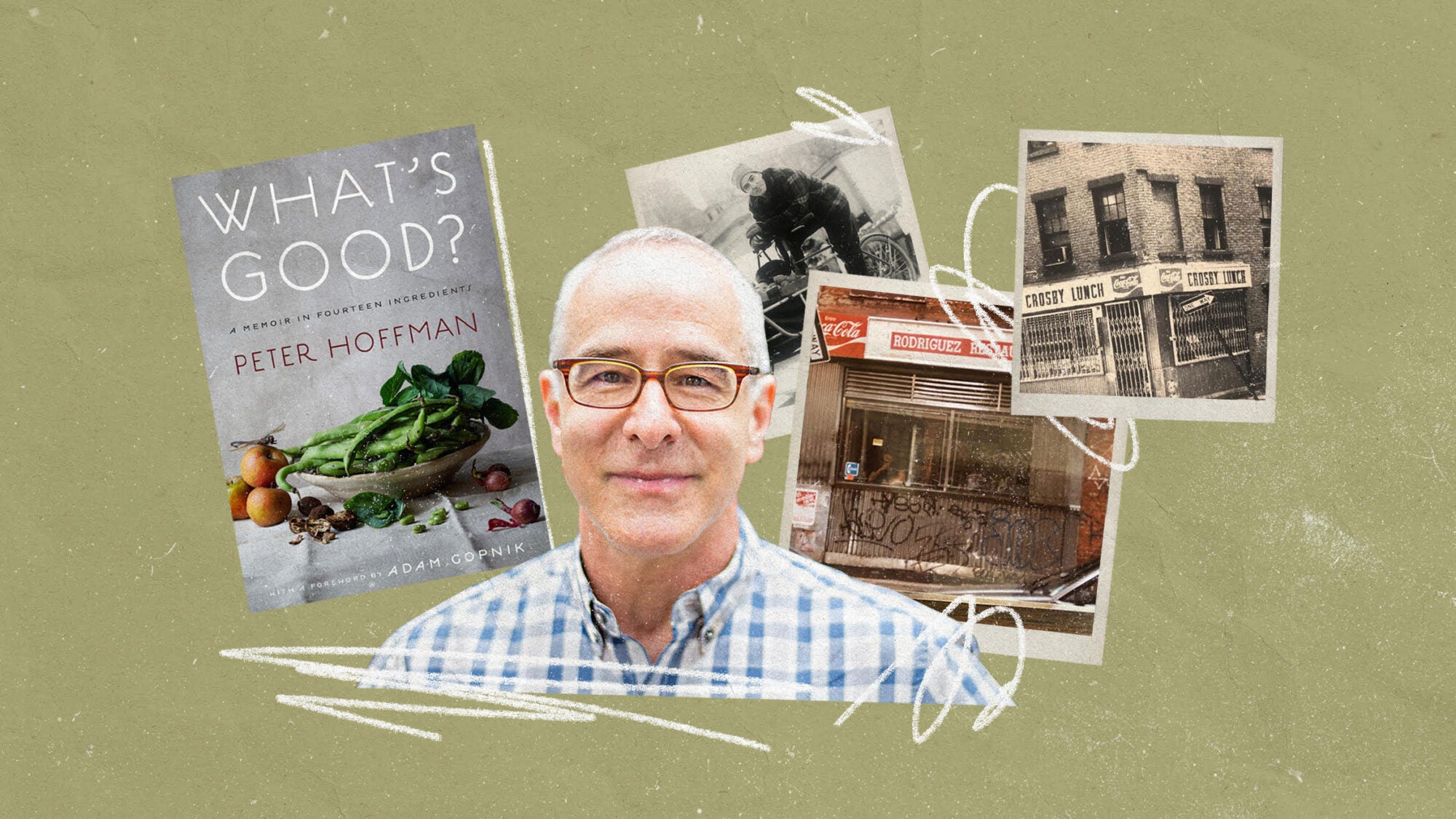 In his insightful memoir, Peter Hoffman looks back at every crucial aspect of a restaurant, from the daily farmers' market haul to the lifesaving refrigerator repairmen.
In the spring of 1994, while his Soho restaurant, Savoy, was still open, the chef, writer, and farmers' market hype man Peter Hoffman hosted a Passover seder. In attendance was the former New York Times critic and journalist Raymond Sokolov, who at one point stood up and pontificated about the history of cocido madrileno, the classic dish of Madrid, and how it was was actually a Jewish dish with origins prior to the Inquisition. "My sister turned to me and said, 'You should do more things like that,'" Hoffman recalled in a 2016 interview with Eater. "And I said, 'You're right,' and that's sort of where it began."
The "it" here is Hoffman's initial instinct, and later passion, for telling the candid stories behind the farm-to-table movement that he was so much a part of establishing with the opening of Savoy in 1990 (it closed in 2011). And with the recent publication of his memoir, What's Good?, that impulse has blossomed into a fully formed book (with recipes) that tells the story of the evolving and sometimes chaotic New York City restaurant scene, as well as a transformational moment in American local agriculture. Hoffman writes at times like Anthony Bourdain and at others like Michael Pollan, and as his buddy Adam Gopnik says in the foreword, Hoffman is here breaking new literary ground. "You will learn more about the outer life of a restaurant, and the inner life of a chef, from this book than from just about any other I know." We recently caught up with Hoffman to find out what he's reading, eating, and—of course—what's good these days in NYC.
Let's just imagine I was at your house this morning and afternoon. What would I see you cooking in your kitchen?
Morning time isn't usually about cooking. It is, though, about good ingredients—in this case, peak-ripeness peaches, blueberries, and small-farm organic yogurt over BOLA brand granola. No struggle there. Dinner tonight is chicken with chanterelles (because they are popping up everywhere right now in the Northeast with the heat and the rain). I'll stew them with onions and a splash of green Chartreuse for a huge herbal hit, and on the side, there will be some new potatoes, those just-formed spuds, that got yanked by the farmer before they had a chance to convert the sugars to longer-storage starches.
Did you struggle with anything?
Our cats love chicken, so the struggle is to evenly divide the bones and bits of flesh among the two of us and the three of them.
You write about the pandemic giving you time to "close your eyes, sometimes for hours," to bring back the memories of decades of work in a kitchen. That's a beautiful line. So, in addition to digging deep into the canyons of memory, did you have others help you confirm stories and fact-check details?
I did reach out to former employees to fact-check and stimulate memories. My wife, Susan, was also an important memory stimulator. Sometimes, when I was lost in the weeds of my story, she would present her more distilled version with a clarity that reset my premise.
You write: "Urban life can fool us into thinking we are masters of the universe." What do you mean exactly, in terms of the food us city dwellers eat and how we cook?
In this urban environment, built with human energy, we can become dissociated from the natural forces shaping the earth. Weather's impact on our lives is at arm's length, and most of the revenues generated in urban areas are not directly derived from the natural world, so we can be lured into thinking that we can solve our problems with cleverness and an overstated belief in human power.
I really enjoyed the profile of Wing, the refrigerator repairman, and the weaving in of the story of refrigeration in restaurants—and in society. How is the refrigeration repairman as important as the payroll service, IT, laundry, and basically everything else?
I might be able to muddle through my own tax return or run my own payroll checks in a jam, but when the walk-in [refrigerator] goes down heading into a big weekend, and it's full of expensive proteins, this is a true emergency, needing immediate and expert help. A good refrigerator repairman is a resource to treasure and cherish.
You write in a style that bridges the gap between Michael Pollan and Anthony Bourdain. Agree?
I like the idea of being a blend of those two great voices—Bourdain's reality check on chef and restaurant life and his pure delight in food experiences along with the way. Pollan teaches the lay reader complex scientific concepts with ease and respect.
Which journalists and food writers inspire you these days?
Other writers I like are Robin Wall Kimmerer and Terry Tempest Williams, who both write about the natural world while sharing their humanity and vulnerability, but they mostly don't write about cooking. In food writing, two women of two generations come to mind: Alicia Kennedy, who writes a weekly blog on Substack looking at a lot of the political issues we face in the biz, and Deborah Madison, whose memoir An Onion in My Pocket tracks a similar period as mine, asking the deep questions of life and food.
What are your future plans, with both writing and restaurants? Do you plan to go back to the chef-owner role?
Nope. Done with that for the present, and certainly for as long as I am in New York City.
You write that there are perhaps too many cookbooks in the world. Do you still feel this way, or do you want to write a full-tile book?
I'm thinking about another book, profiling ingredients and producers that didn't make it into this book. You are not the first to ask for or prompt me to consider a full-on cookbook. I will continue to consider that request.
Where should we be dining out in New York City right now?
I'm still mostly cooking at home. A few local spots where the chefs get out of the way and let the ingredients speak are: Huertas, Jonah Miller's restaurant in the East Village; Dirt Candy, Amanda Cohen's Lower East Side vegetarian place; and Justin Smillie's cooking at Il Buco Alimentari.
We ask many of our Monday interviews to list three or four cookbooks that have meant a great deal to them. Can you name a few?
This summer, I am exploring Josh Niland's The Whole Fish Cookbook. It's truly breaking new ground in its consideration of nose-to-scale appreciation and utilization of the entire fish carcass.
I am also reading The Book of Difficult Fruit by Kate Lebo, a wonderful journey and examination into neglected fruits and overlooked parts. Lebo tells back stories on ingredients much like the ones I am telling in What's Good?. There is wonderful overlap with my sensibility and some wonderful recipes as well.
Two books that have remained classic references for me are The Book of Jewish Food by Claudia Roden, chock full of recipes and history from all over the globe, and The Zuni Café Cookbook by Judy Rodgers, a book so inspiring in its ability to communicate her personal culinary philosophy as well as being filled with good technique and alluring dishes.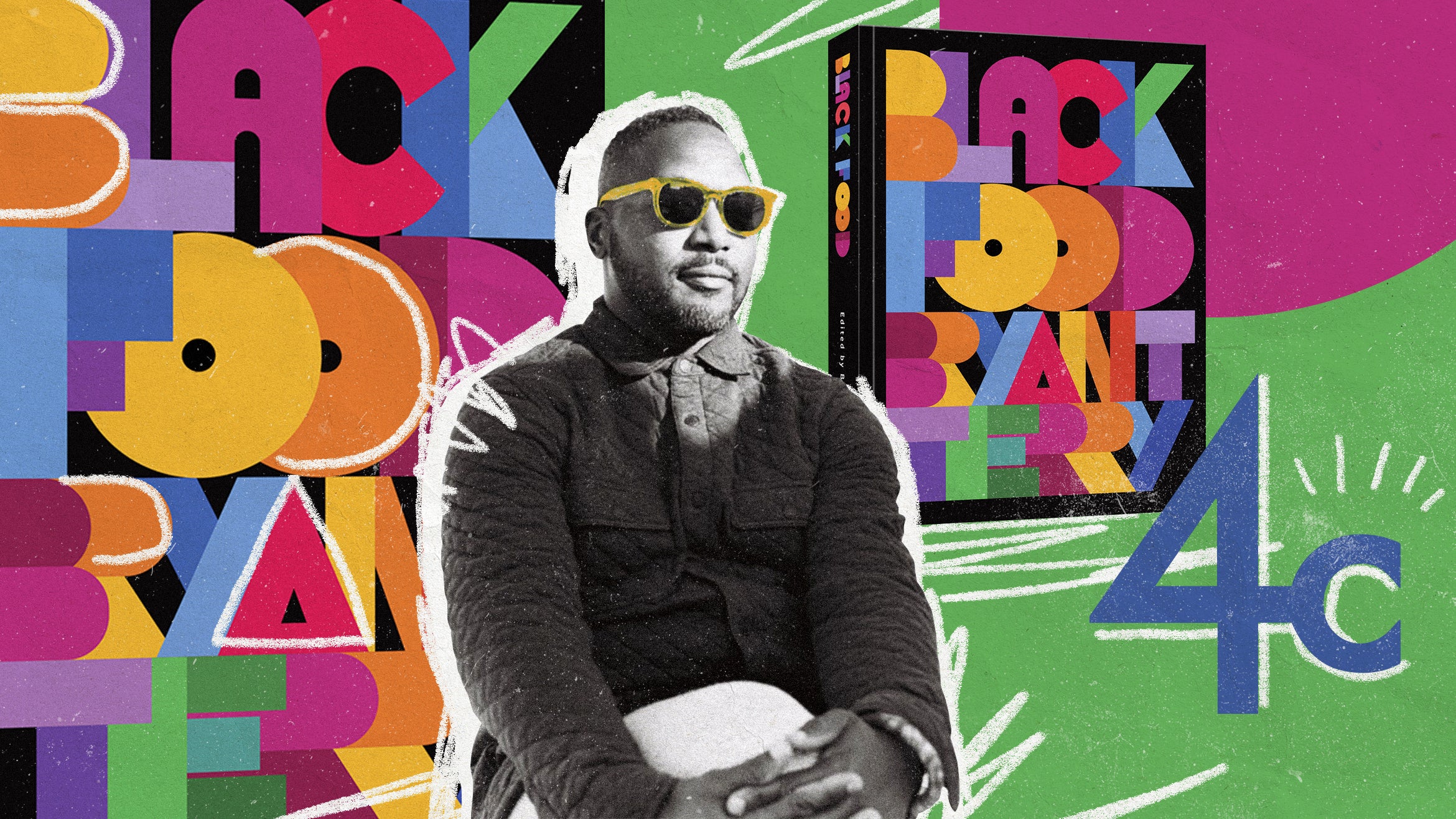 OTHER BOOKS TO BUY, COOK, AND READ FROM:
Last week, we met Rachel Lucero of the Sago Show, a YouTube series that celebrates the intricacies of kaldereta, ensaymada, sisig, and many other Filipino foods.
Elizabeth Haigh shares the vibrant, multicultural dishes that make up Singaporean cuisine in Makan.
Preorder Vallery Lomas's Life Is What You Bake It, and your September baking will thank you.
We caught up with chef and cookbook author Bryant Terry (pictured above) to find out more about his exciting new imprint, 4 Color Books, which kicks off with Terry's own new book Black Food.
Jump into the Mediterranean approach to figs, feta, and date syrup with Yasmin Khan's Ripe Figs.
If you're getting a little tired of your beans and rice routine, Joe Yonan's Cool Beans will give you a new outlook on these legumes.