The World Spins Around Chorizo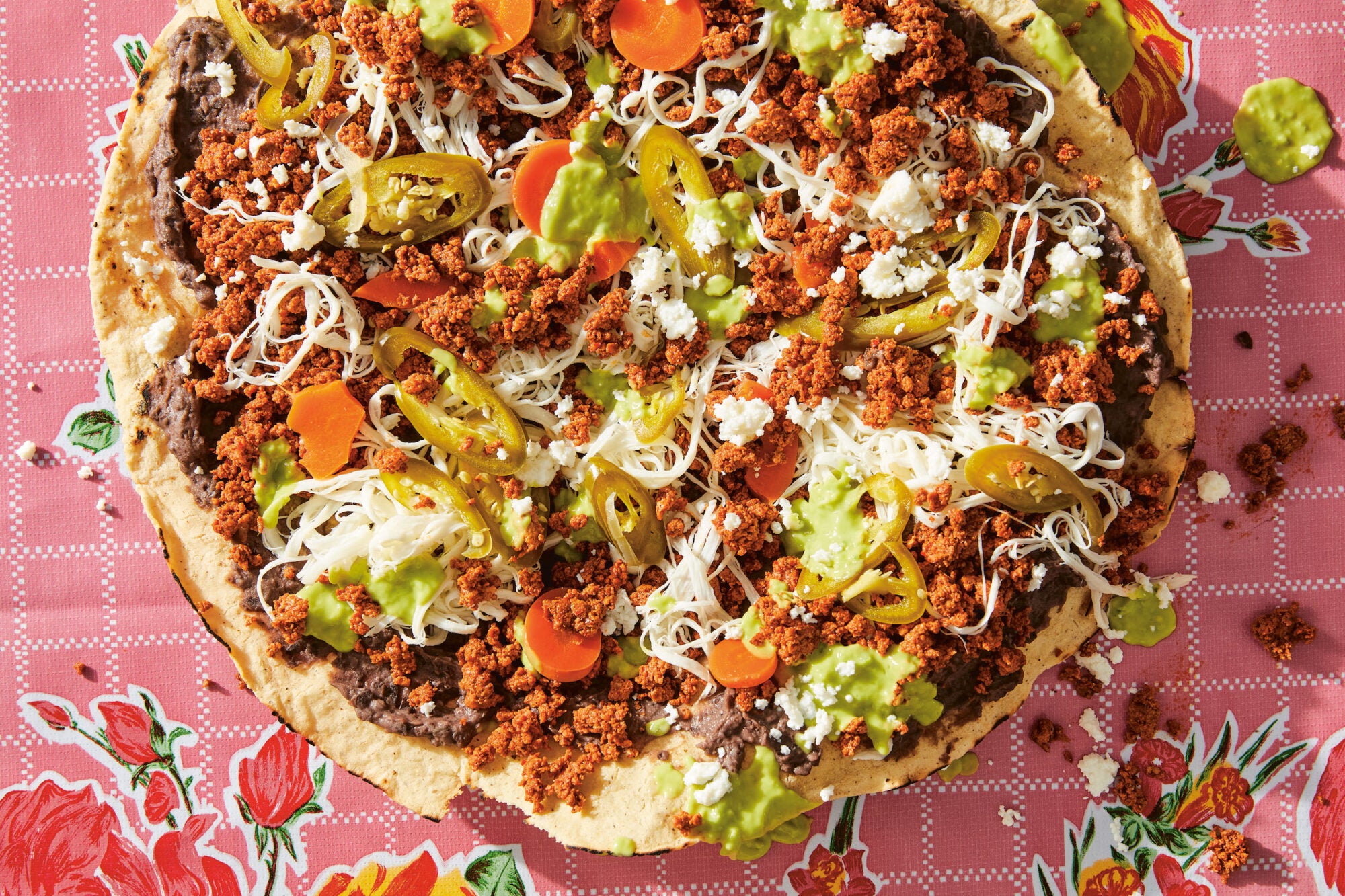 Fresh or fermented. Cased or crumbled

.

Global traditions are united by meat and heat.
This is likely sacrilege if it were ever uttered within the geographical boundaries of Spain, but I suspect there's no better place to eat chorizo than in the Americas, and maybe specifically right here in the United States. 
Bear with me. Yes, this paprika-seasoned sausage came to be around 500 years ago on the Iberian Peninsula, where the chiles arrived after the Columbian Exchange. And yes, regional iterations might be revered as Spanish culinary canon—chorizo there is usually fully cured, hand-sliced, and as celebrated as jamón Ibérico. 
But this sausage has also left its rust-colored calling card across much of the Western hemisphere. Think of any place Spain or Portugal once brutally colonized—the southernmost stretch of the United States, Mexico, much of Central and South America, several islands in the Caribbean—and you can bet all of them now have proud chorizo traditions of their own. 
What exactly is a chorizo here in the Americas? Most mainstream American cookbooks will just tell you to buy "chorizo"—presumably meaning the refrigerated Mexican-style versions most commonly found around the United States—but that can include many wildly different flavor profiles, depending on which grocery store you happen to frequent.  
Loosely defined, an American chorizo must have chiles—sometimes hot, sometimes mild, sometimes powdered, sometimes a paste—a bit of tang from wine or vinegar, and usually some garlic. Our chorizos are often fresh or partially cooked (though some are cured), mostly made with pork (but not always), and usually highly seasoned (unless they're not).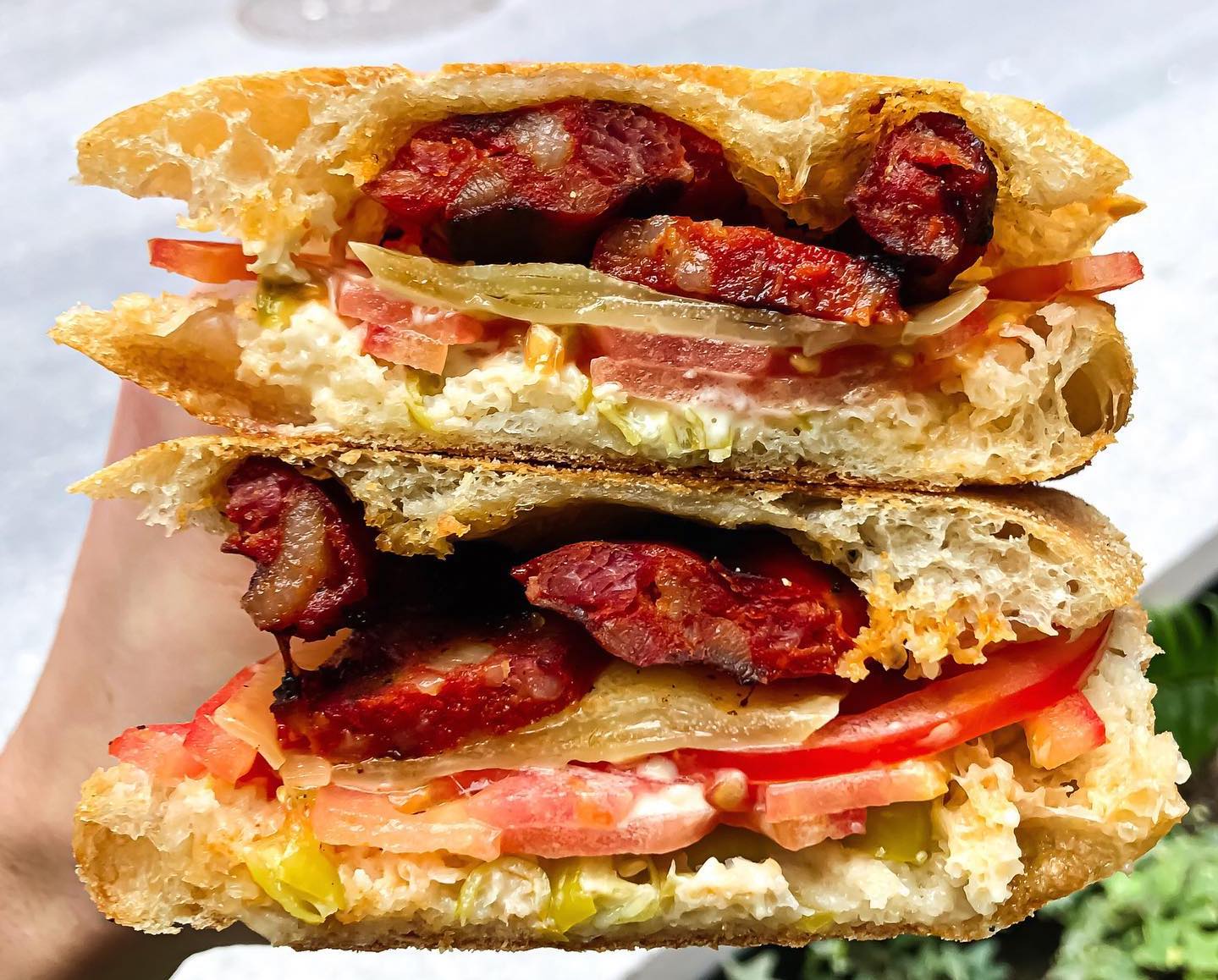 The gist is that chorizo is open to local interpretation in this part of the world, which has the added distinction of being the original home of the peppers that make this sausage so special. Paprika, after all, is just a European name for chile powder, which originated in the Americas before heading back across the Atlantic with the conquistadors and colonists.
I should add, at the risk of confusing you, that Portugal also makes a chile-seasoned sausage that it calls chouriço, but that chouriço and its many descendants are not technically chorizo. (As the sticklers who manage the chorizo Wikipedia page put it, chouriço is "a distinct sausage and not to be confused with chorizo.") 
This separation seems to be based on the idea that Portuguese chouriço is often traditionally partially cooked, while Spanish chorizo is cured—and maybe the historically strained relations between the two countries have something to do with it. I would argue that, at this point, it is probably open to interpretation, given the many varieties of all these seemingly similar sausages now made around this part of the world.
In Puerto Rico, for example, the chorizo is "semi" Iberian: it's smoky, dry-cured or partially cooked, usually not hot, and good for eating out of hand or sliced on a pizza instead of pepperoni. Its ember-red color is amplified by the orange seeds of the tropical plant achiote, also known as annatto. Argentinians, on the other hand, prefer light-pink links made with the Andean Mountain valley peppers called aji. These sausages are sold fresh and are often char-grilled and topped with chimichurri in the famous sausage sandwich called choripan. 
Then there are the many chorizos of Mexico, typically made with a paste of rehydrated chiles, most of them hot, that vary by region. The sausages are usually aged for less than a week in their casings, which gives them just a little funk but mainly a deeper flavor, then crumbled onto a griddle and cooked until nearly crisp.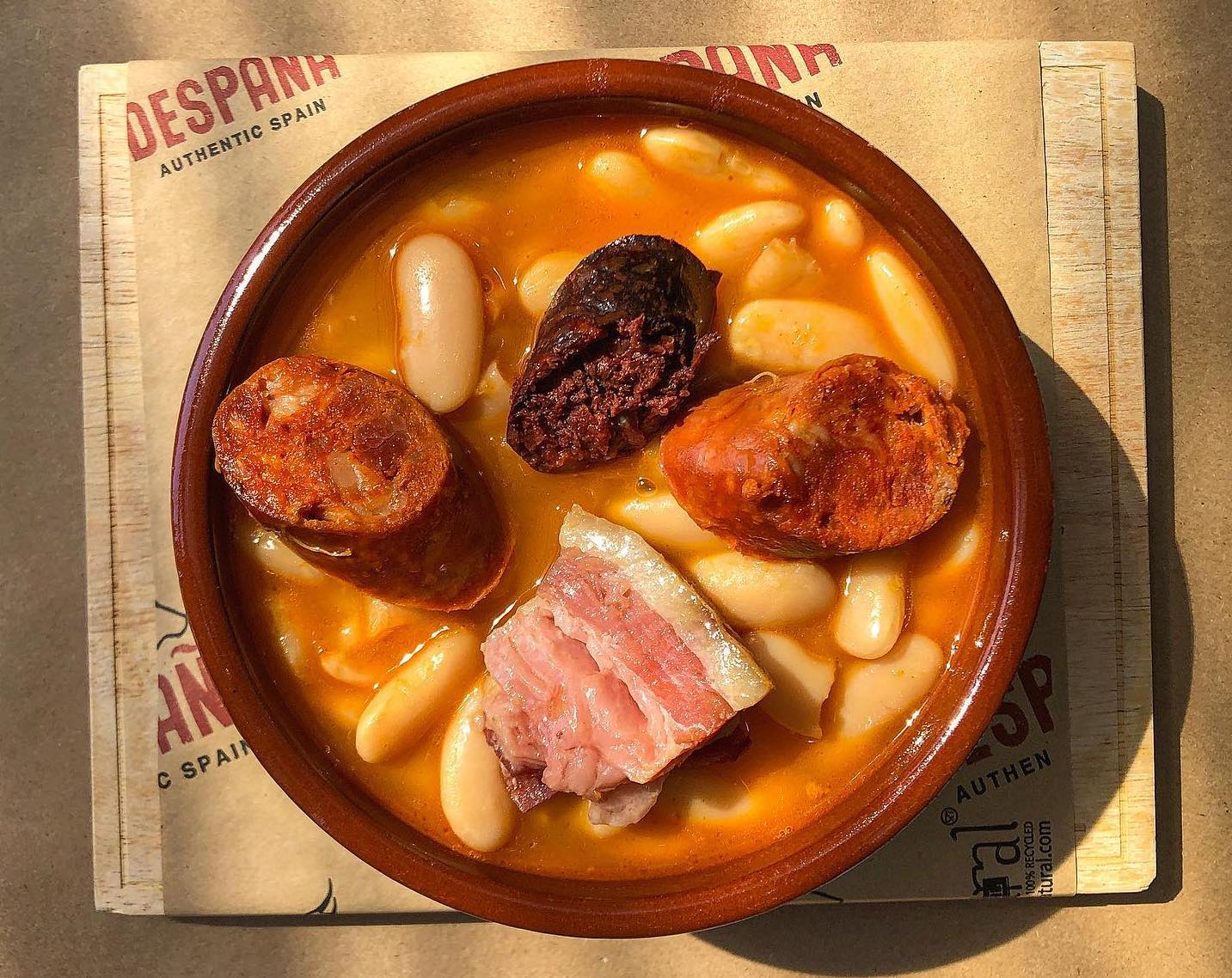 In New York City, meanwhile, the Spanish market Despaña makes their own excellent smoky, Spanish-style chorizos that are cooked instead of cured, the spice blends and fat ratios specifically designed to hold up to pan-frying with broken eggs or slow-simmering with beans and greens. 
"We started out marketing it as a cooking sausage," says Angelica Intriago, who has spent the past two decades studying chorizos as the store's co-owner, which got its start making sausages for homesick Spaniards in 1971. 
Intriago knows all about the subtle techniques that can affect the flavor of a chorizo—and how to create blends of the best chiles for the right degrees of sweet, heat, smoke, and color; the difference in casing size and type of fat; how the size of the grind affects moisture and mouthfeel; and all the available methods of preservation, from smoke, time, and fermentation to par-cooking and refrigeration.
She also happens to be familiar with all the chorizos on this continent, and not just because she has to produce them in a small storefront in Queens under the painfully strict rules of the USDA, in a space that isn't equipped for air-curing or smoking. Intriago is Colombian American, and she grew up in Miami, one of many cities in the United States where you can easily find most any Latin American chorizo you want. (Colombian chorizo always has cumin, says Intriago, "and they use sweet peppers.") 
I recently got a sense of that scope in a New York City supermarket not too far from Despaña's original storefront in Jackson Heights, a neighborhood where folks have been immigrating from across the globe for centuries. In between the hot dogs and the kielbasa, I could find Honduran, Uruguayan, and Peruvian chorizos, the Ecuadorian version loaded with onions, two Mexican chorizos—one with jalapeño and an extra picante—and some Salvadorian links made with green chiles.
Plus, just up the street, a Filipino butcher shop stocked all the chorizos of the Philippines, including the little red rounds of chorizo de Cebu made with sugar, anisette liqueur, and annatto.
These are really just a few of the chorizos that coexist here in the United States, where chorizos are made for the masses by the big meatpackers; multigenerational butcher shops like Despaña and La Española Meats make Spanish- and Portuguese-style links for Hispanophiles; and Chipotle just launched  a vegan version with chipotles, smoked paprika, and peas. 
In southwestern Louisiana, you'll also find chaurice, a creole chorizo that can be seasoned with the state's own holy trinity of celery, parsley, and green onions. The South Texas chorizo is made with ancho and pasilla chiles, plus black pepper, garlic, and cumin, and occasionally cinnamon and clove. In Boise, Idaho, the largest population of Basques outside of Spain reside and make their own American-style Basque chorizos (growing local choricero peppers to put in them) since 1910.  
Not to mention all the new artisan butchers doing their modern riffs, like the "American charcuterie" made by Olympia Provisions in Portland, Oregon, the Basque chorizo with lemon zest and free-range pork at California's Llano Seco farm, and Texas Iberico, a Hill Country ranch that raises Iberian pigs from Spain on local acorns, mesquite beans, and prickly pear. 
Elias Cairo, the founder of Olympia Provisions, was so enamored with the variety of cured chorizos in Spain—as a poor newlywed visiting Madrid, he had just enough money to try one each day— that he originally made 23 different versions in Oregon. 
Cairo has since scaled his selection down to four, including a two-pound, extra thick and spicy "Chorizo El Rey," made with sweet and smoked paprikas from Spain, clove, allspice, cayenne, and crushed chile flakes. "It's the craziest, richest one I've ever made," he told me. "It takes six months to create the flavor in it."
Rick Martínez, the Mazatlán-based author of the new cookbook Mi Cocina, says that if you looked, you would find just as many variations of chorizo in Mexico. 
Think of any place Spain or Portugal once brutally colonized and you can bet all of them now have proud chorizo traditions of their own.
Generally speaking, in the central and southern parts of the country, he found, chorizos are often cured or smoked, while the farther north you go, they get more acidic. In some areas, chorizo is sweeter or hotter, and the chiles and other spices change in flavor as you travel, too.  
But mainly, Martínez says, chorizo is just like any other iconic food, such as American barbecue. There might be broad regional parameters and some guideposts to local tradition, but no matter where you go in Mexico, he told me, "every single person will have their own version." 
One of those is chef Minerva Orduño Rincón, who writes a Sonoran recipe column for the Arizona Republic, a newspaper in Phoenix. She grew up on both the Mexican and American sides of the Sonoran Desert—it touches three states and most of Northern Mexico—and recently published the Sonoran chorizo recipe she'd held as a secret for a decade. 
In her years working in high-end restaurant kitchens in the United States, Orduño Rincón told me, she suffered through many poorly executed homemade "Mexican" chorizos. The kitchens didn't let it rest—even fresh chorizo has to cure for three or four days to ripen in flavor—and they often used stale, low-quality chile powder instead of making a paste from dehydrated peppers, which is the more common approach in this part of the world. 
Orduño Rincón uses the local chile de sarta—also known as Anaheim or just "ristra" in New Mexico—and some of the native, tiny, terribly hot chiles called chiltepin. She adds half a pinch of cumin, home-grown marjoram, thyme, and the floral, bright Mexican oregano. 
The thyme and marjoram may not be so common in Mexican cooking, but this trio of herbs in the mint family is Orduño Rincón's own "trifecta of herbal blends." 
Like Angelica Intriago, Orduño Rincón has learned about the art of chorizo from many different angles, including a year spent in a coastal Spanish town called El Puerto de Santa María. By coincidence, Orduño Rincón told me, it was the last port of call for Christopher Columbus, and she just happened to be there on the 500-year anniversary of Spain's first contact with the Americas—aka, the birth of all the chorizos in the world. 
5 PLACES TO BUY CHORIZO ONLINE:

Inline photos courtesy of Despaña