The Holiday Cookie Goes Savory This Year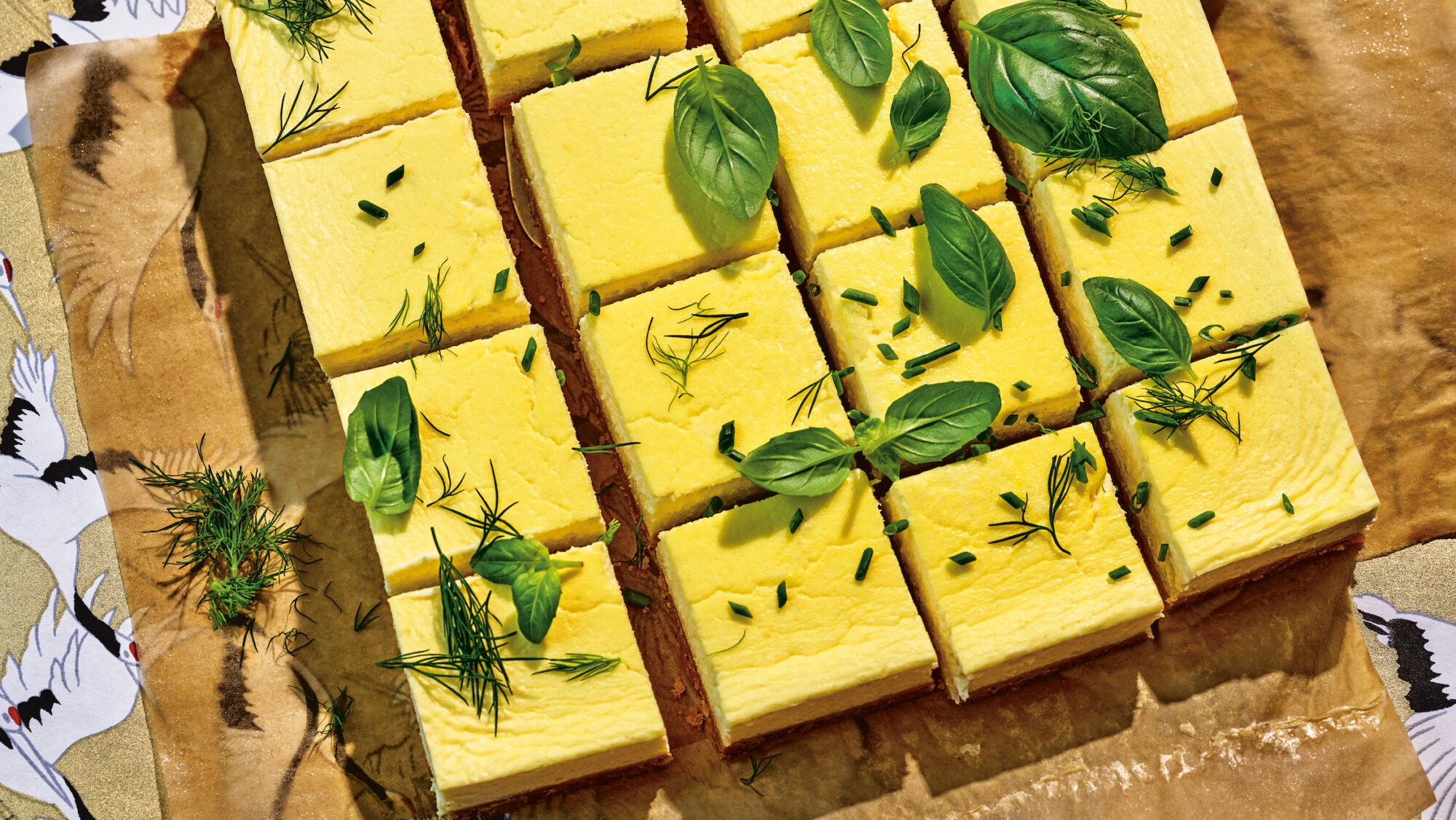 Swap the sugar for parmesan for a creamier, cheesier take.
The savory cookie is here to stay, and it could be shaking up this year's cookie swap. Naturally, salty cheeses and add-ins like anchovies, rosemary, and cacio e pepe seasoning fit well into the buttery, blank canvas of shortbread that fully embraces the opposite of dessert. It's become a template for an easily riffable, adapt-to-your-liking kind of cookie. But beyond sliceable logs of shortbread, there's a world of jammers, bars, and biscotti that are ready for their not-so-sweet spotlight.
In Cookies, an upcoming cookbook by Jesse Szewczyk, the author takes the savory side of cookies seriously, with an entire chapter dedicated to the category. He channels the '80s nostalgia of cream cheese and pepper jelly into thumbprints and pushes the boundaries of the quintessential Spanish pairing of Manchego cheese and quince paste to make a batch of bite-size Linzers—making them an ideal addition to any laid-back cocktail hour, picnic, or brunch spread.
With his recipe for parmesan cheesecake bars, Szewczyk rejiggers the dessert bar format for an unapologetically cheesy bite without the sweetness. A simple pressed crust of nostalgic Ritz Crackers and softened butter comes together in a matter of minutes, while the typical fillings of cream cheese and sour cream are supplemented by grated Parmesan and a punch of fresh garlic.
"The flavor is reminiscent of a decadent alfredo sauce or a creamy, soft cheese," he notes. Plus, each cheesecake square can go from a bite-size canapé to a full-on appetizer when topped with a shower of whatever salad greens and tender herbs are hanging out in your crisper drawer—arugula, chives, dill, basil.
When devising your dinner party or potluck strategy, savory cookies—no matter what form you choose—are a smart, think-ahead strategy. Baked ahead of time, they're still reliably good after sitting out at room temperature, a ready-to-eat dish that forgoes the precious real estate of the stove or the oven.