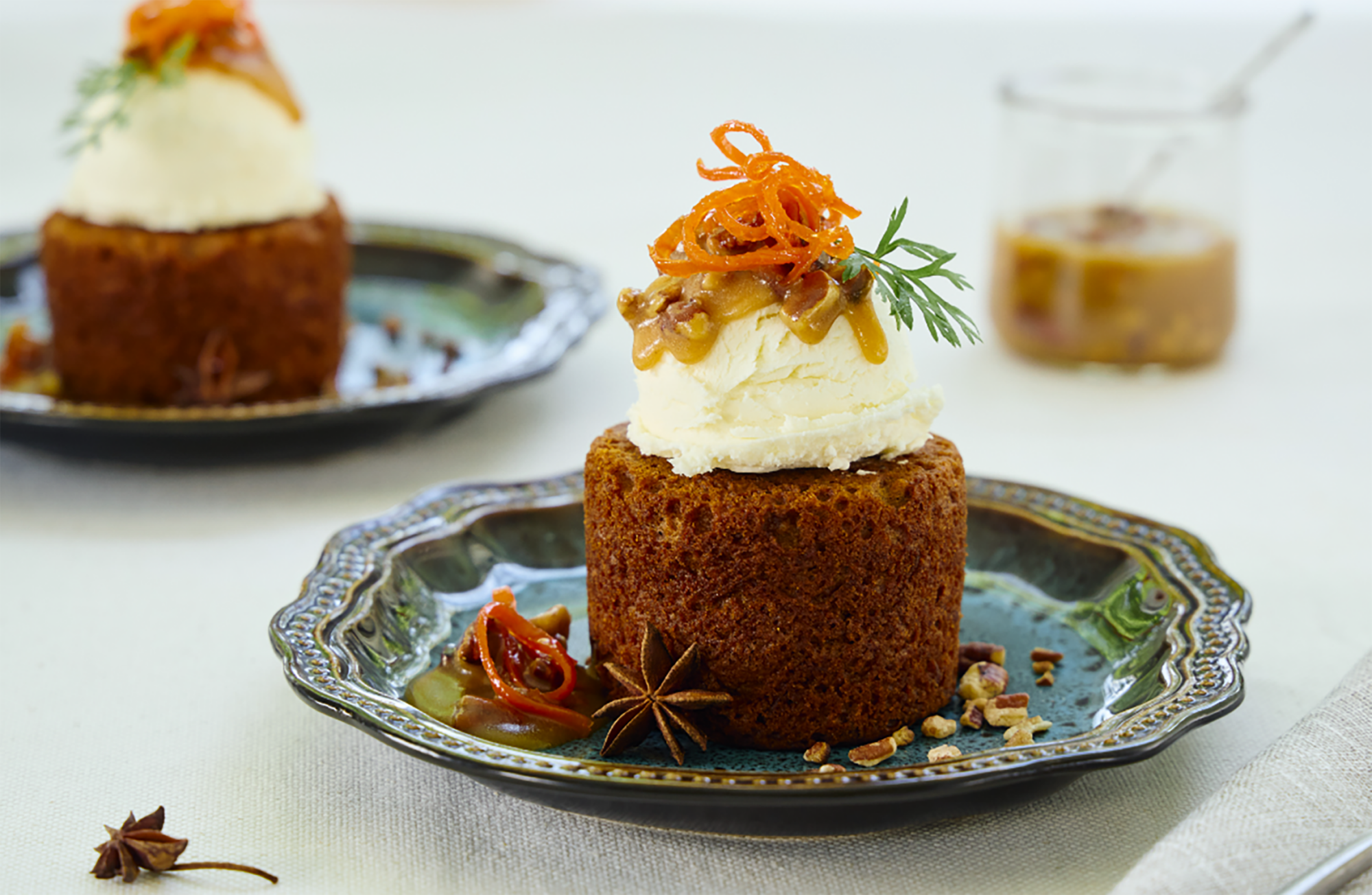 The CEO of American Humane shares her tips for navigating the grocery aisle with animals in mind.
When did buying eggs at the grocery store become so confusing? These days, the aisles abound with acronyms and symbols proclaiming growing practices, but understanding the difference between pasture-raised and free range is another story. If you're looking to eat animal products more thoughtfully, consider stocking your shopping tote with a copy of The Humane Table, a new cookbook from American Humane president and CEO Dr. Robin Ganzert, with recipes highlighting the efforts of humane-certified food producers across the country. 
As Ganzert attests, fair treatment for animals isn't just ethical. Lowering their cortisol levels and feeding them nutrient-rich diets creates better-tasting animal products, yielding tender turkeys and eggs with deep yellow yolks. It's best to let ingredients this good speak for themselves, and The Humane Table is full of recipes that fulfill this mission by doing more with less, from grilling season to your holiday table. Shake up some creamy homemade butter to slather atop bread. Top a bright Key lime pie with a cloud of fluffy whipped meringue! Each recipe is made more delicious by often-unseen practices, but the difference is one you can taste. Here, Dr. Ganzert shares how to define and identify humanely raised products, along with the best ways to make them stand out on the plate.   
What inspired you to create The Humane Table?
At American Humane, I have seen firsthand just how important setting a humane table has become to consumers across the country. Ensuring all animals are treated humanely, including animals on farms and ranches, is truly important, and many home chefs wish to demonstrate our shared values at their dining room tables. The Humane Table provides both education on animal welfare and delicious recipes featuring humanely raised proteins, with many of the featured recipes photographed in my own home, where my family celebrates the seasons.
In fact, we recently conducted a survey that showed that 67 percent of people are concerned about the welfare of animals on farms today. Even more eye-opening was the fact that 70 percent of those surveyed said they are likely to choose a product that is American Humane Certified over one that is not. With this growing demand, we knew we wanted to be at the forefront of the movement to set a humane table. A cookbook was a natural way to show the world how simple and delicious it is to make a humane choice when you're shopping for groceries or making dinner for your family. 
How do you define "humane," and why are the holidays a good time of year to eat humanely?
We define humane as putting animals' needs first over everything else. Being American Humane Certified means meeting the rigorous, science-based, and independent standards we have crafted to help ensure the animal's welfare is taken care of in a competent and measurable way. The guidelines cover everything, from adequate space to air and water quality, heating, lighting, shade, and the animals' ability to engage in "natural behaviors." Everything we do is geared toward helping promote animal welfare on farms and ranches. That's what being humane is all about. 
The holidays are the perfect time to set a humane table, because many of the celebrations we take part in revolve around the food we eat and the time at the table we share with family and friends. Whether it's a Thanksgiving spread, a Hanukkah celebration, or a Christmas feast, the holiday season is naturally suited toward sharing a meal. With this in mind, there is no better time to begin thinking about how you can set a humane table and continue that tradition year-round.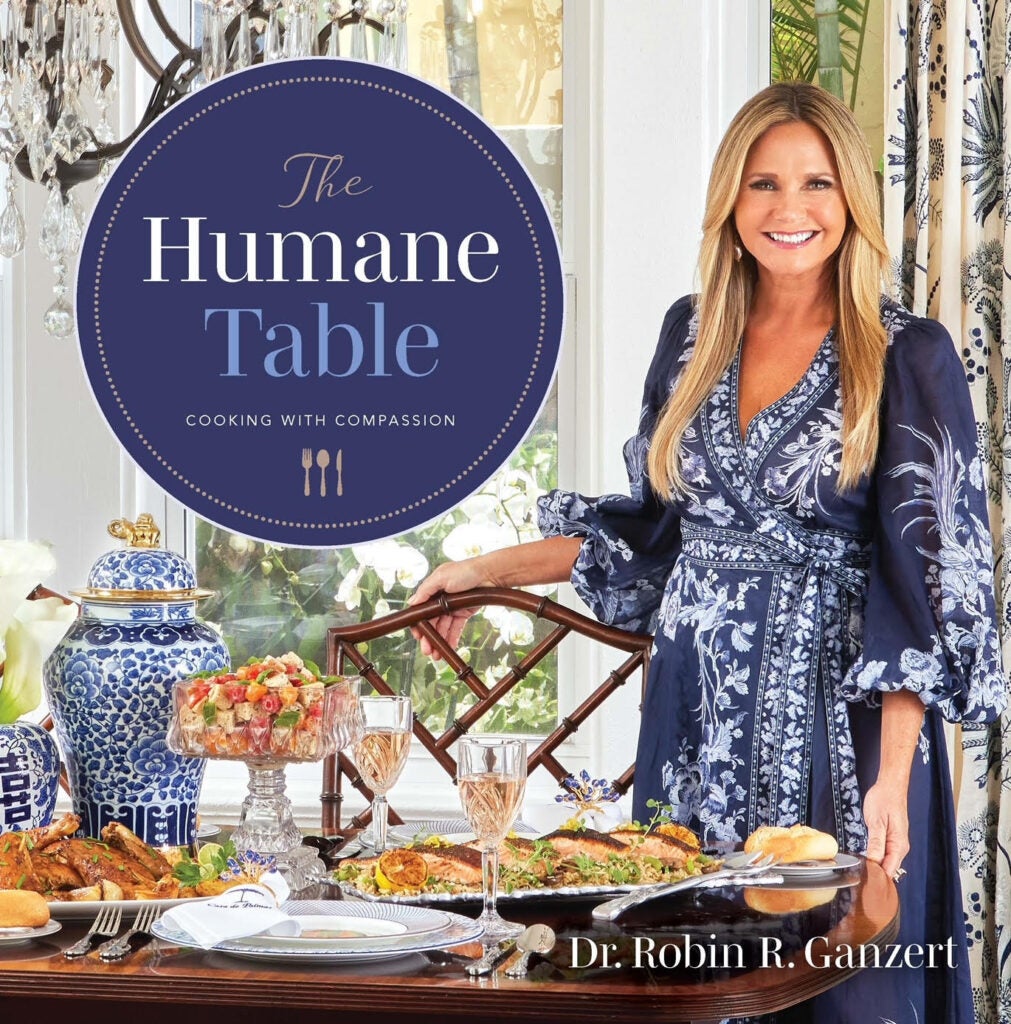 Do humanely raised animal products taste different?
I can tell you, at least anecdotally, that I can certainly taste the difference. There's something about American Humane Certified products that just seem more delicious than those that do not seek to put their animals' welfare at the forefront of their mission through the American Humane Certified seal. But there's also science-backed confirmation behind the hypothesis that stress impacts the taste quality of a protein. At the end of the day, humanely raised products taste better because you know that what you're consuming has been ethically sourced. You can feel it not just in your taste buds but, even more important, in your heart.
How can readers find humanely raised products in the grocery store?
The best way to set a humane table is by looking for the American Humane Certified seal when shopping! If you see our seal, which has the American Humane name on it, you can rest assured the farms and ranches that produced your food provide its animals with demonstrably good welfare and humane treatment. If you visit AmericanHumane.org, you can search our database of American Humane Certified producers and find the farms and ranches that provide for your area.
By seeking out proteins in your grocery store that are American Humane Certified, you're supporting humane and ethical farming practices that help ensure adequate space, good food, clean air and water, and humane treatment for the animals living on those farms and ranches.
What recipes from The Humane Table should people bring to their own holiday tables?
One of the tastiest treats in this cookbook is these delicious pesto deviled eggs. The sharpness of the pesto pairs great with the gloriousness of a day with family and friends—which makes this dish particularly well suited to a community potluck lunch or dinner. I enjoy serving these at dinner parties myself. They're always a hit! For dessert, I highly recommend cute individual carrot cakes. On top of tasting just absolutely divine, they're so aesthetically pleasing and are sure to punch up any holiday party or family function.