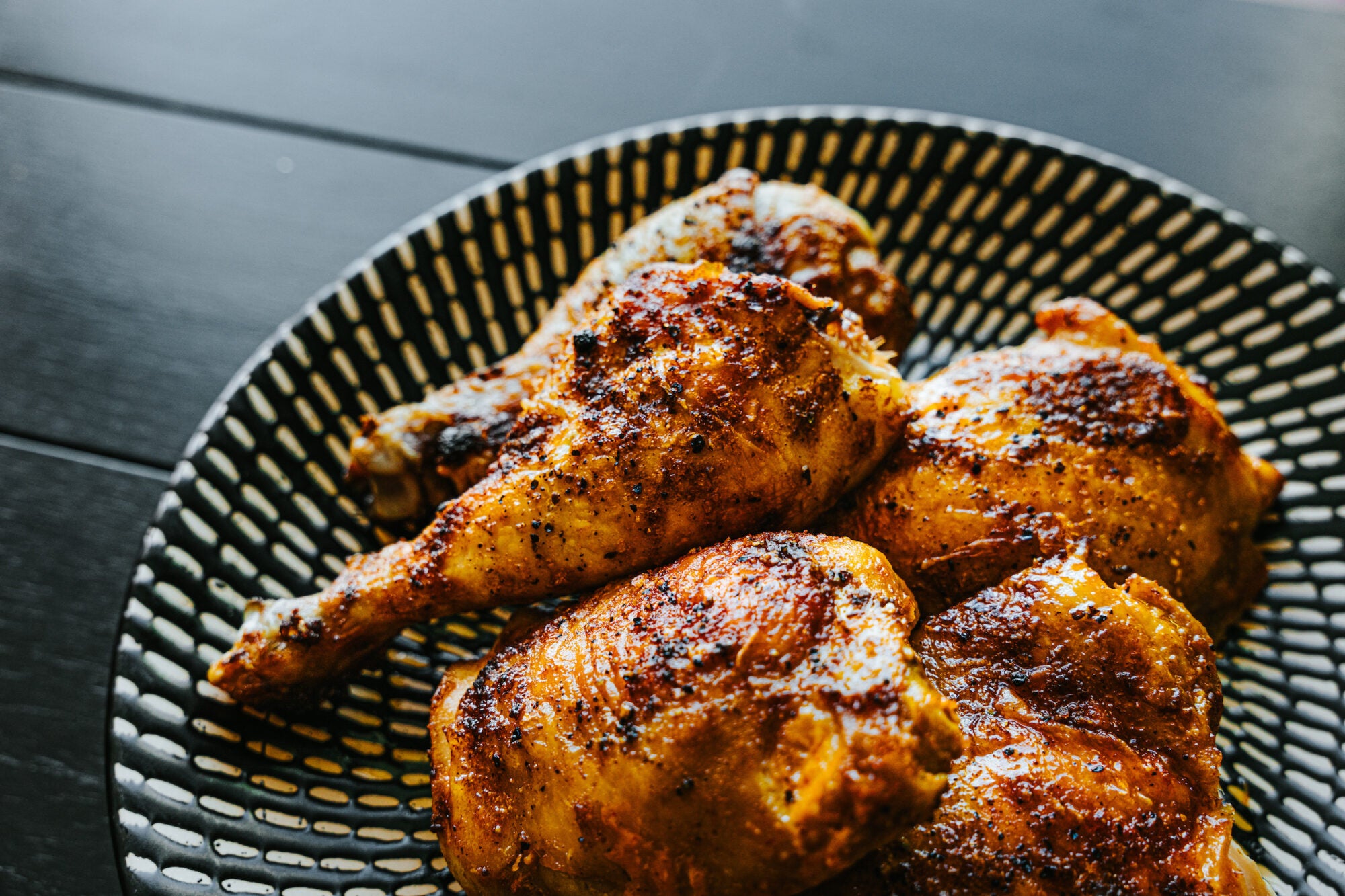 A chef discovers a new trick for leveling up the classic—and sometimes tired—roast chicken.
It's a miracle that I became a chef, given what passed for mayonnaise in my house growing up: Miracle Whip. I had moved out of our home in Arkansas by the time my mom switched to Hellmann's, and I later introduced her to Duke's, a solid choice for a Southern household and the favorite mayonnaise of most Southern chefs. It wasn't until recently that I learned Duke's has some serious competition: Blue Plate Mayonnaise. I was grocery shopping in Nashville and came across a New Orleans mayo elbowing its way onto the shelf. I picked it up and learned the brand had been around since 1927.
Naturally, I bought a jar and soon had a new favorite house mayo. Why? Acid. Blue Plate has a nice, clean flavor with an acidic finish, thanks to the vinegar within, which I find is brighter than others, something I appreciate in a rich and creamy condiment.
Mayonnaise is easy to make fun of—pale, cloying, ubiquitous—and easier to hate. Publications as diverse as Popular Science and Slate have reported on the population's dislike of the condiment. But every working chef knows mayo is the quiet workhorse of any professional kitchen, something we reach for when making an Alabama white barbecue sauce, a buttermilk dressing to top fried green tomatoes, or a remoulade for a blue crab salad. Everyone seems to accept that no BLT is complete without a good amount of mayonnaise. No argument there. And every home chef should be aware of the trick of slathering the outside of a grilled cheese sandwich with mayo instead of butter before grilling it. That beautiful golden crust surrounding the gooey cheese? You can thank the Duke's and Hellmann's families for that.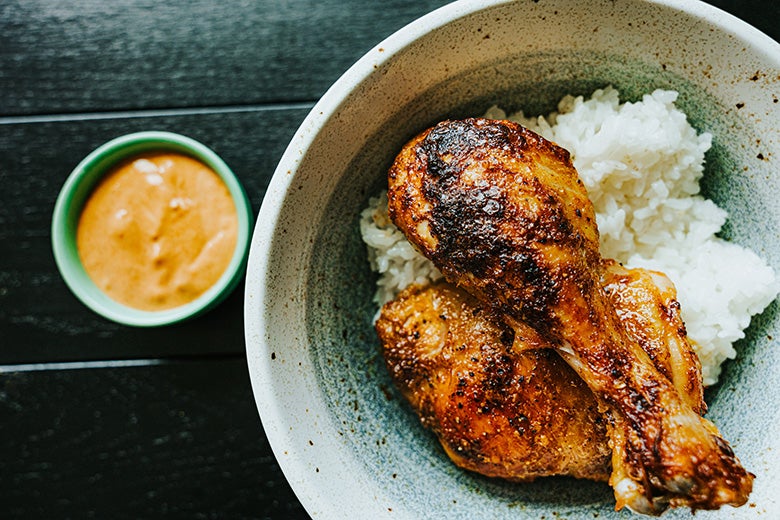 What never crossed my mind was spreading mayonnaise on meat. A colleague in Savannah, Georgia, turned me on to the technique of rubbing down a protein, such as pork or flank steak, with a flavored mayonnaise before roasting or grilling it. I was initially suspicious, but I couldn't deny the brilliance of the juicy, perfectly crusty, wood-fired flank steak in front of me. Without getting too deep into the science of it, you're coating a protein in emulsified fat that, if controlled, will melt under heat and simultaneously form an addictive blanket of flavor. The layer of mayonnaise does look a bit strange prior to cooking, but that quickly changes as the fat melts and the deep flavor development begins.
If you want to try this mayo-rubbed meat preparation method, chicken legs are a great place to start. It's one of my go-tos for an easy weeknight meal. To start, you'll want to pick the flavoring agent of your choice and mix that in with your mayo. I've experimented with miso, Calabrian chiles, red curry, and lemon and black pepper, and they've all been delicious. Play around with what's already in your pantry or fridge.
This is a great trick whatever mayonnaise clique you fall into—whether Kewpie, Hellmann's, Blue Plate, or Duke's. Just don't say Miracle Whip.