How People Really Cook Today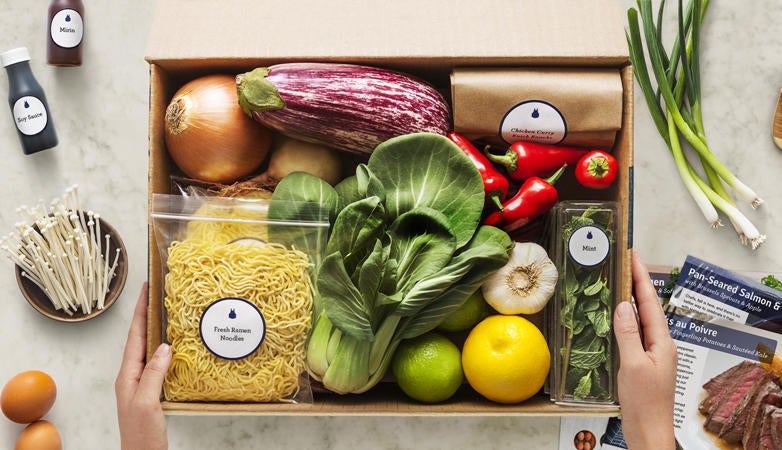 I'm absolutely thrilled to launch TASTE. We're an online magazine reporting from the front lines of today's quickly moving food culture. We're here for people who love to cook at home and enjoy combing food magazines and websites, cookbooks, and Pinterest boards for interesting and approachable recipes. We're also for folks curious about popular and emerging ingredients, and the growing intersection of food and culture. Perhaps that is you?
But if there is one thing that we hope you take away from the pages of TASTE (and there will be many pages!), it's that America is a diverse place, and that today people of all backgrounds are cooking from a wide and colorful spectrum of cultures in mind. Fish sauce, za'atar, chipotle, 'nduja, Chinese black vinegar, pomegranate molasses, kimchi—these are some of the ingredients that are now found in the modern American pantry and are informing the way we cook day after day. That pan of Valencian paella? That pot of Charleston she-crab soup? A plate stacked with crunchy, double-fried Korean fried chicken? These dishes are no longer labeled "ethnic food"—a term I have often struggled with. In 2017, this is dinner! TASTE will publish stories that celebrate and explore this modern language of cooking.
Last summer I visited the Soho offices of Blue Apron, a home-cooking startup that's shipping an estimated 8 million meals a month to all 50 states. They have a valuation that is reportedly north of $2 billion, $1 billion in sales, and some pretty sweet offices. There may have been a fridge full of free La Croix. I'm a fan of Blue Apron (as well as Boulder-based Green Chef) for the simple fact that these weekly boxes—packed with clearly written recipe cards and fresh ingredients to help its subscribers execute three square meals—get people cooking on the regular. And if you look at those sales figures, it's a lot of people.
This point is essential. You peel and slice a shallot three times a week (and boy, does Blue Apron love their shallots), and you're going to get faster and more efficient. The more you cook, the better you move in your home kitchen space. You reach for the vegetable peeler without even knowing it. You swirl olive oil without measuring. You start to form good cooking habits, which snowball into more good cooking habits. You learn to clean while you cook, and that dreaded sink of dirty dishes awaiting you at the end of the meal shrinks to a single pan and a few utensils. You start to love to cook.
Fish sauce, za'atar, chipotle, 'nduja, Chinese black vinegar, pomegranate molasses, kimchi—these are some of the ingredients that are now found in the modern American pantry.
At the Blue Apron offices, I was meeting with an executive for an informal catch-up, and I asked about what recipes were resonating most with the company's massive user base. "The ramen and the Korean rice cake recipes were huge for us," came the answer. I took pause. These millions of subscribers—living throughout America—weren't most amped to prepare roasted chicken or guacamole burgers or spaghetti Bolognese, but a couple of classic East Asian comfort dishes. They are delicious comfort dishes, no doubt, but dishes usually reserved for restaurants, not a 30-minute Monday night dinner at home.
But as I thought more about these data points from Blue Apron and began to plan stories for TASTE, I realized that we have a great opportunity to publish stories that clarify and examine these changing tastes of the home cook. And from day one, we are doing just that. Scott Hocker pays tribute to Niloufer Ichaporia King's extraordinary 2007 cookbook, My Bombay Kitchen, focusing on a Parsi egg dish. Contributing editor Rachel Khong dropped by January's Fancy Food Show in San Francisco to scope out the future of groceries, meeting with entrepreneurs selling mango flour, turmeric tea, and many styles of black garlic. We extracted the secrets of the salad bar bosses, including a recipe for a Spanish twist on the classic Ceasar. We teach you how to make za'atar at home and learn about the vibrant foods of Macau. I learned how to make fried chicken the Kerala way.
All that said, we're still a living and breathing magazine, and hardly chained to our home kitchens. We will break from cooking coverage and perhaps head to the writers' room of popular TV show 2 Broke Girls to find out what they're having for lunch and why they hate Sqirl so much. Or hang out with Anthony Bourdain's cookbook collaborator, who follows her boss's lead in gushing honesty and expletives.
This is all just the start. We have so much stewing and braising, and our office is smelling really nice right about now. To follow along, you can sign up for our weekly editorial newsletter for updates. We're on social media, too. And to you, happy reading, and happier cooking!