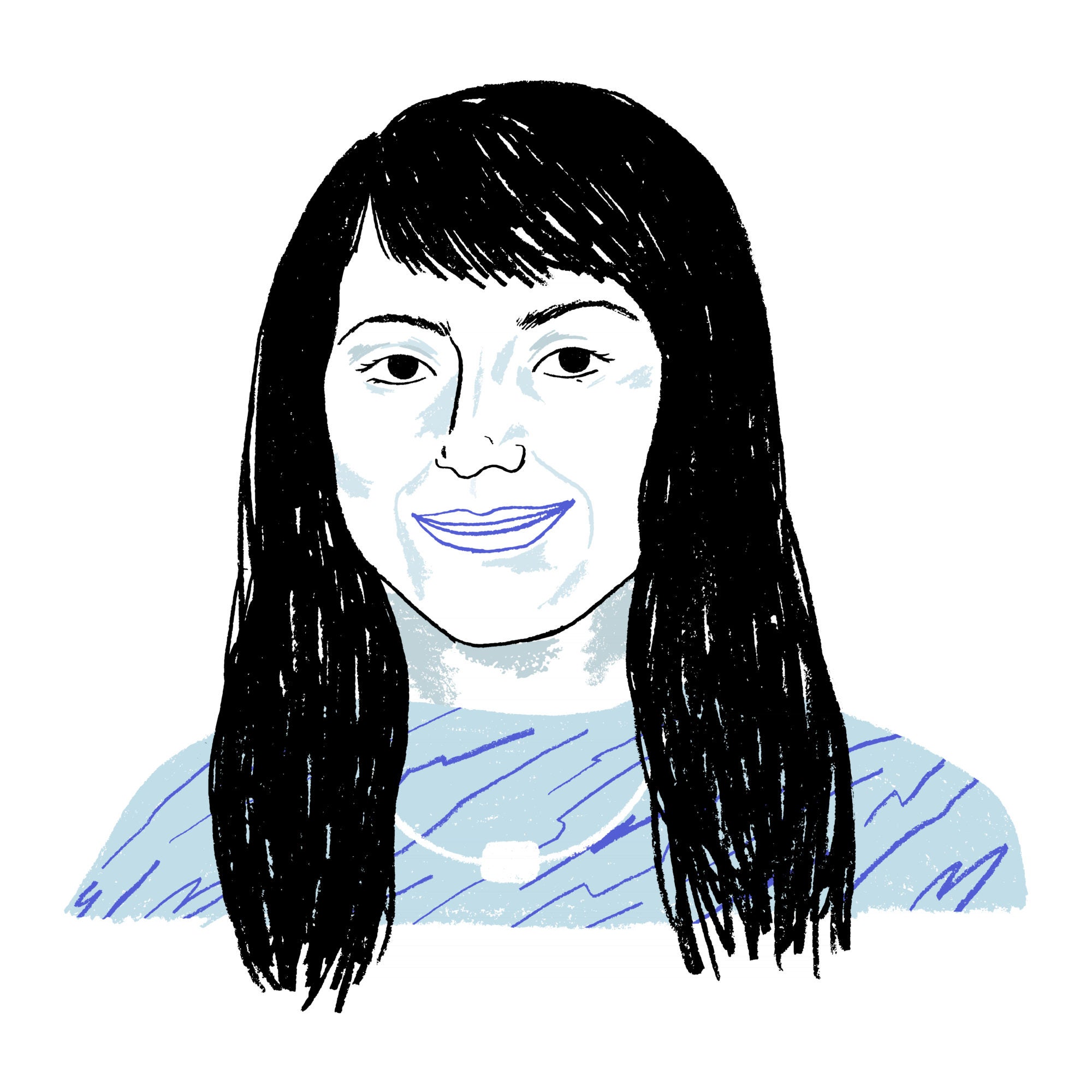 Jenn de la Vega thinks big. Like 250-person-wedding big. Enormous-pots-of-chili big. Whole-hog big. As a competitive BBQ-er and caterer, she is not afraid of scale, whether it's making 350 pork sliders for the MoMA Lunar New Year party or grilling chicken sandwiches for pop-ups at local bars.
She recently catered the wedding of Adam J. Kurtz and Mitchell Kuga at the Strand Bookstore in New York (a very colorful party that was covered in  The New York Times and involved leis, opera, and a drag performance in a wedding dress). Playing off the grooms' Jewish and Japanese-Hawaiian heritages, de la Vega constructed a snack table of kosher pickles, whitefish dip, and miso hummus, followed by a feast of spam musubi, onigiri, green tea yuzu chicken skewers, and dashi brisket sliders. For dessert, she rolled in a shaved ice machine and a few towers of doughnuts from Pies 'n' Thighs.
When she's not cooking gargantuan quantities of meat for pop-ups and weddings, or folding hundreds of lumpia, the author of the book Showdown is writing for her blog, Randwiches, and serving as editor-at-large of Put a Egg on It, an irreverent zine about cooking and eating.
With de la Vega as a TASTE Cook In Residence, we're excited to learn a lot more about grilling, smoking, Filipino home cooking, and all of the ways that one person can feed a lot of people. —ANNA HEZEL, SENIOR EDITOR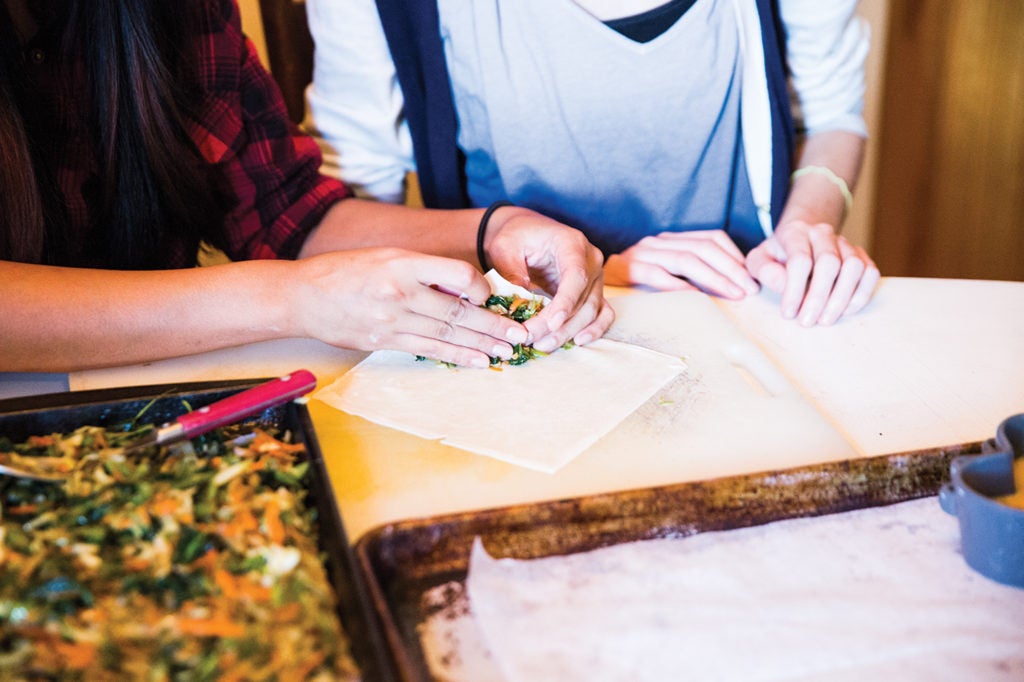 feature
Communal construction and discord about one of the most ubiquitous party dishes of the Philippines.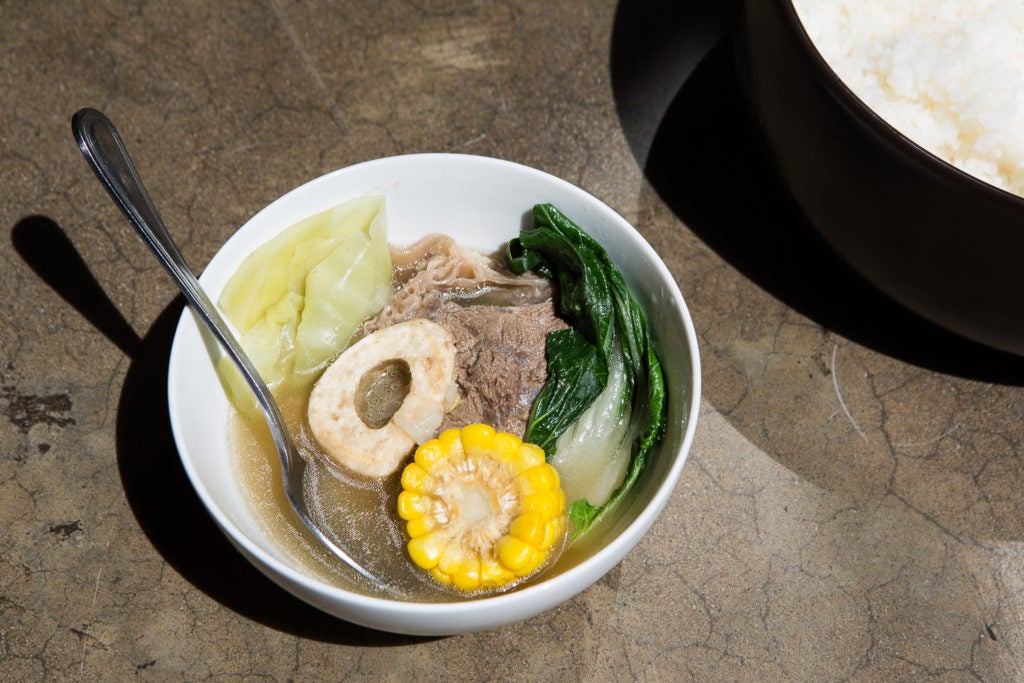 feature
At the Filipino dinner table, spoons rule over forks and knives. There's a story.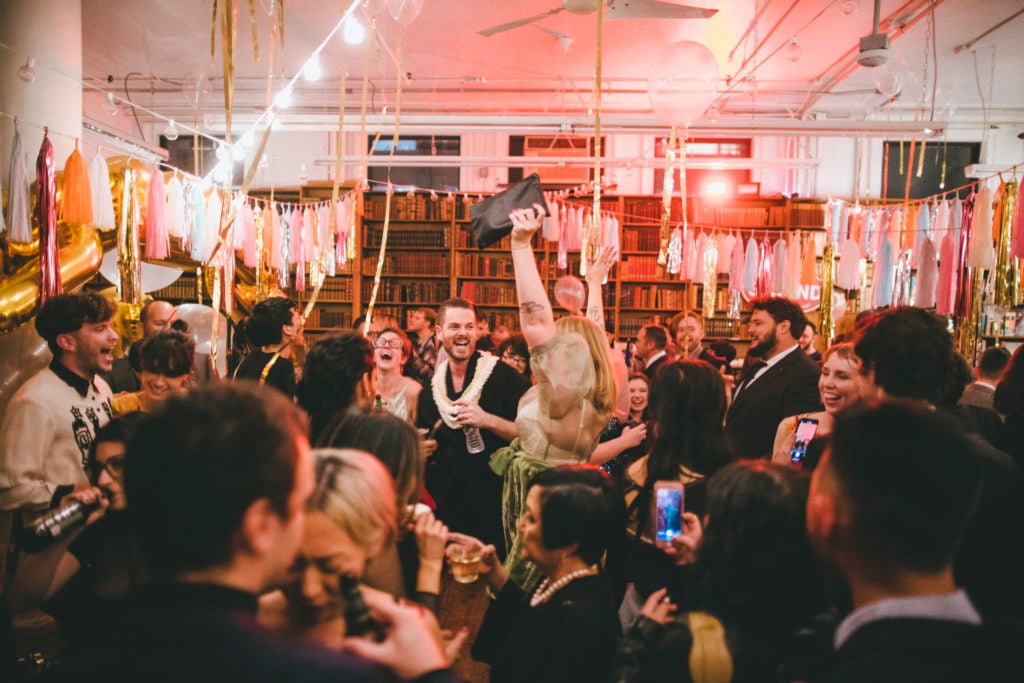 feature
Wedding traditions are constantly changing and adapting. So why are we still following the same old formulas for wedding catering?