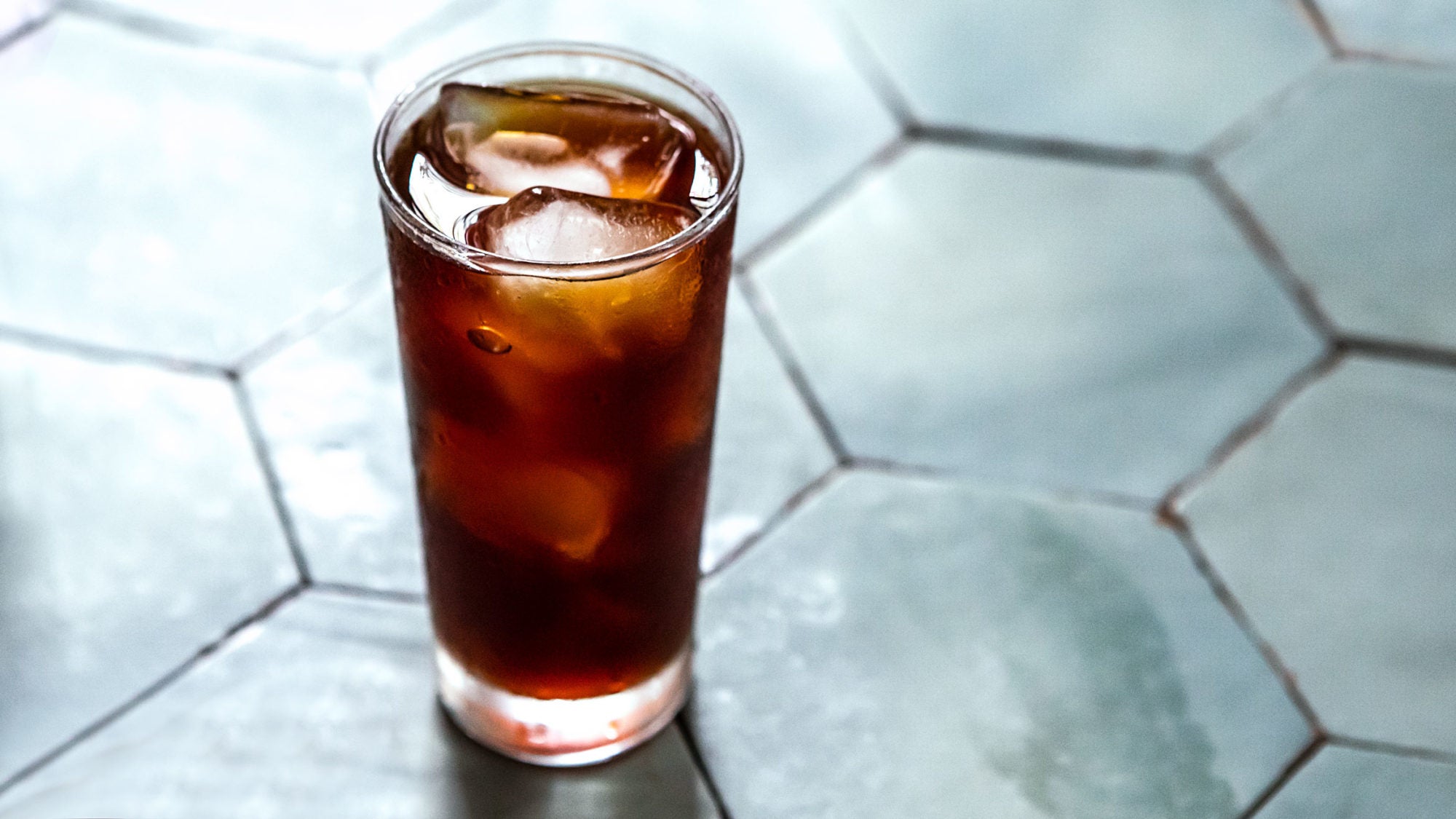 Cold brew is life for many summertime drinkers, but there are several other alternatives to cool that drip down.
How do you do cold coffee? And what do you really think of cold brew? These are the questions I presented to a half dozen coffee professionals from Los Angeles, Portland, and Chicago last week. It was hot and humid in my Brooklyn neighborhood, and I was personally drinking more cold coffee than I had ever purchased from my local café. But I wasn't really loving it. Sure, the caffeine hit of a cold brew crushed in 90 seconds has its appeal. But I think of coffee as something to be savored and drunk slowly, noticing the roast profile or the coffee's origin. The bright and lemony highs of a Kenyan, the natural sweetness of a washed Oaxacan. Cold brew destroyed that pleasure for me. Where's the acid? Where's the bite? I wanted my cold coffee like that. What to do?
"I prefer flash-brewed coffee," says Ro Tam, owner of Either/Or in Portland, Oregon. Tam, who also sells delicious chai and Thai turmeric concentrates under the name Tanglewood, uses a method of brewing in which hot coffee is dripped onto ice cubes, typically using a pourover device, and the hot water and ice are kept in exactly equal proportion (in Tam's case, 20 grams of coffee with 180 grams of hot water and 180 grams of ice). Jordan Michelman, founder of coffee publication Sprudge, joins many in calling this the "Japanese iced method," though he adds that the provenance is actually very much up for debate. His cold coffee preference is not iced coffee, but a shot of espresso paired with good iced tea. "The espresso gives me what I want from coffee, the iced tea gives me what I want from a cool beverage, and there is a rainbow of pairings and taste experiences to be discovered within this context."
Melissa Stinson, owner of Everybody's Busy in Chicago's Pilsen neighborhood, a concept coffee bar that serves Onyx espresso and has Gang Starr and Kaytranada on the playlist, prefers lower acidity cold brew, grinding the coffee and soaking it in water for 24 hours to make a concentrate. She's not a fan of hot coffee poured over ice, which is "flat tasting to me," she says.
"Even on the hottest days, I still crave hot coffee over cold," admits Tony Konecny, cofounder of Yes Plz, a Los Angeles–based coffee subscription and media company. But when he does want his coffee cold, Konecny goes the flash-chilled route. Instead of fiddling around with dilution and ice cubes, though, he takes his precise pourover coffee (using the recipe he "can make in his sleep") and throws it in a Coldwave chiller. After 90 seconds, the hot coffee is cold, and according to Konecny, it preserves the fresh flavor of coffee that gets lost if you cold brew, as well as providing a better mouthfeel than brewing strong and diluting with ice. Yes Plz cofounder Sumi Ali also goes the Coldwave route, and he sums up his take on cold brew succinctly: "a good caffeine-to-meh ratio."
Kyle Glanville, cofounder of Go Get Em Tiger in Los Angeles, likes to explore the entire universe of cold coffee. He enjoys filter-type coffees hot and milky espresso drinks cold. "A good iced latte can taste like a milkshake, and I like that," he says. For cold coffee at home, he also uses the Coldwave, and he drinks it from a short glass with a nice ice cube. On special occasions, he'll reach for a fifty-fifty cold brew and tonic, or he'll pour a shot of espresso over iced tonic water. As for cold brew, which his five currently opened cafés sell 1,500 a week, he has mixed feelings. "I think about how, in third-wave nerd coffee circles, cold brew is almost controversial," he says of the industry's long and checkered relationship with the stuff. "But to customers, there's nothing controversial about it. People love cold brew. It's good drowned in milk or cream, and it has a real heft."
"It's time to get jacked!" is how Christopher "Nicely" Abel Alameda, owner of Menotti's Coffee Stop in Los Angeles, describes cold brew. He says that while it's fun to brew single-origin versions, it's also what he likes to make when he has a bunch of random coffees to use. "I end up with some bangarang bathtub moonshine batches, and I like the no-waste of the beans, and I'm hyped when I need something to satisfy the call of caffeine for a long period of time."
Cold brew tastes like cold brew. It's what I grab at the café (a very good one called East One Coffee Roasters) on my morning walks around my neighborhood. Cold brew is powering me through humidity, and it's powering me through writing this copy at 4 p.m. on a Monday. But to me, enjoying cold coffee requires tasting the coffee. It's the precisely brewed pourover of a great new coffee sent from a friend or through the magic of the internet (this week, I'm loving a single-origin Colombian, Jose Uribe Lasso, from Ruby Coffee Roasters in Wisconsin.) So I guess I need to buy myself that Coldwave chiller.
No matter what your set-up is, the end result will only be as good as the coffee you use. Here are 5 of my favorite roasters to seek out online. Ordering directly guarantees freshly roasted coffee and helps support local businesses. Also, they sell cool merch, too.