Everything's Coming Up Orzo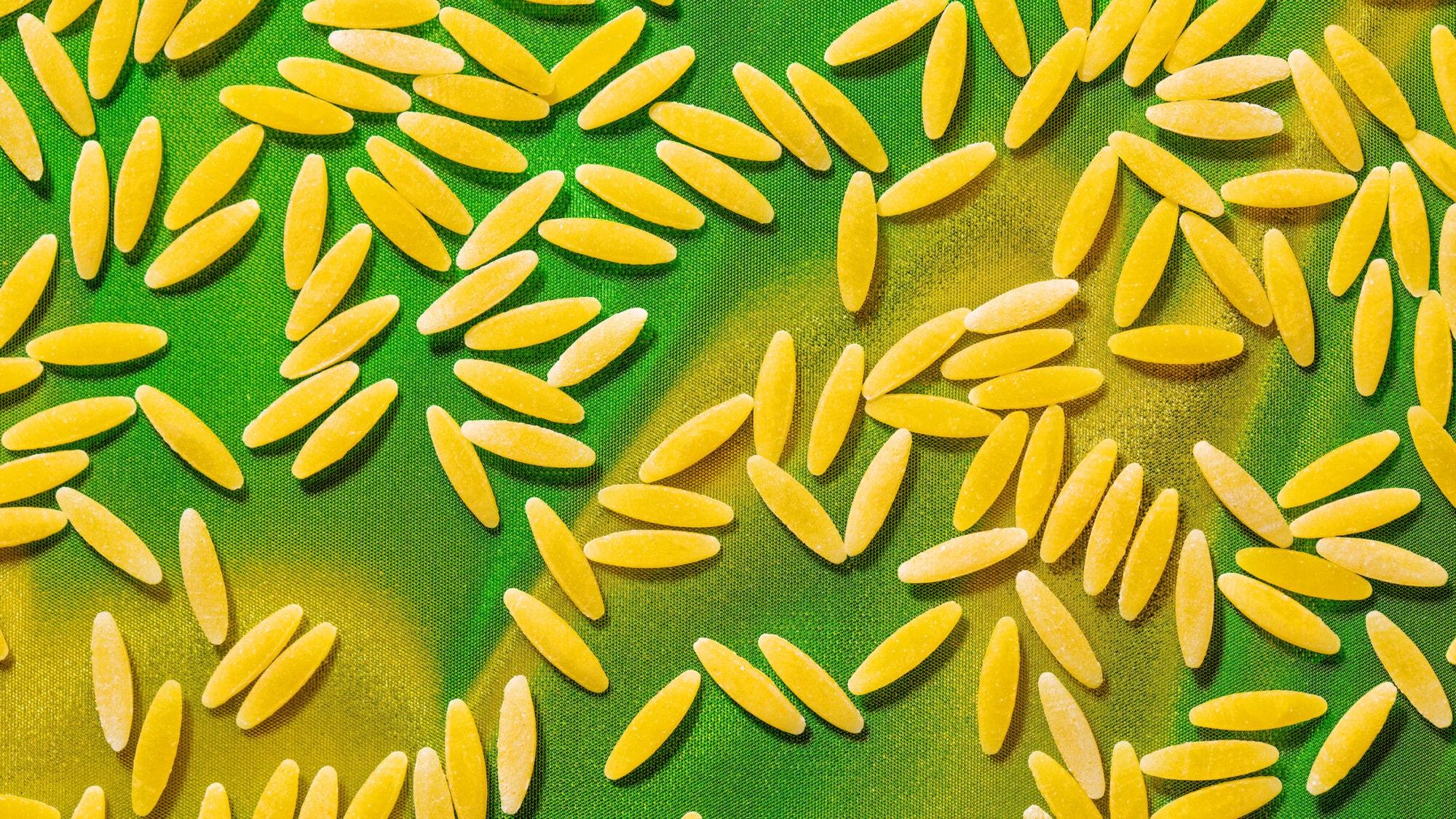 The tiny pasta shape may have entered the mainstream as a '90s pasta salad ingredient, but it's coming into its own exciting identity, starring in jollof, paella, and even cacio e pepe.
In spring of 1990, writing in the New York Times, Marian Burros entertained a question many had not asked. "Why now, after centuries of obscurity, is orzo making a pitch for the spotlight?" At the time, the diminutive pasta shape was just beginning to show up on menus from coast to coast, appearing next to pork cutlet at Tribeca Grill and as a salad to accompany grilled quail at Campanile in Los Angeles. Burros's speculation about orzo's rise came down to two possible (seemingly at odds) factors: its healthfulness, and its sensuously silky texture.
The following year, writing in the Los Angeles Times, Marion Cunningham chalked the appeal up to the fact that for a scant $1.60 per pound, orzo "lends a rich, pleasing quality to dishes."
Three decades later, we're finding ourselves at a nexus of historically high grocery price inflation, '90s nostalgia, and lawless comfort food innovation, and orzo is rising victoriously again. It's been given the cacio e pepe treatment. It's been given the paella treatment. Molly Baz's debut cookbook, Cook This Book, swaps orzo in for spaghetti in an "al limone"; Ali Slagle's I Dream of Dinner brings the ingredient into a one-pot chicken piccata and a mushroom orzotto; and Melissa Clark's upcoming Dinner in One dedicates three whole recipes to the ingredient.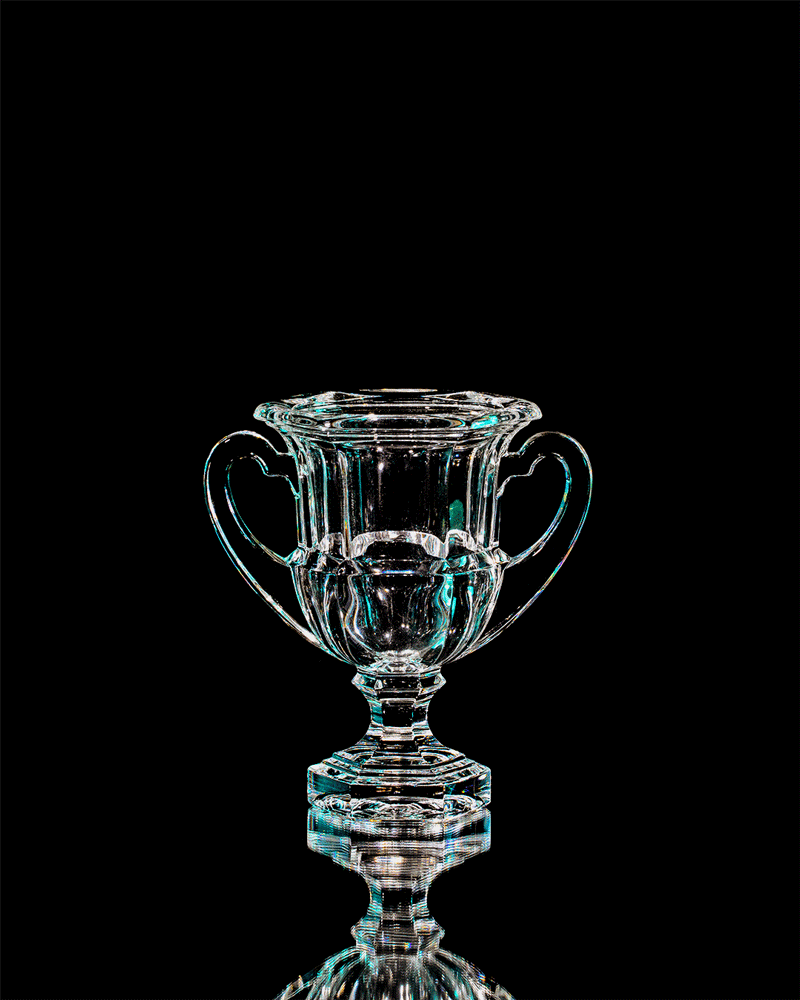 For Carolyn Wong, who creates TikToks for 146,000 followers under the name carolbeecooks, a 99-cent package of orzo from Trader Joe's can become a plate of carbonara, a bowl of broccoli cheddar soup, and even a riff on shrimp and grits. Wong's orzo-centric videos have been so successful (a video from 2021 where she cooked a Half Baked Harvest recipe garnered 7.4 million views) that she decided to dedicate this past month to orzo with her February Orzo Series.
Wong attributes the pasta's approachable appeal to the fact that cooking it tends to follow a simple, forgiving, oft-repeated template. "I do a method that's sort of like risotto, where you start with olive oil or butter and your aromatics, so shallots or garlic, and then you toast the orzo for a few minutes," she says. "Orzo just comes together really well in that one-pot-type situation, and it's really creamy and satisfying."
"Three decades later, we're finding ourselves at a nexus of historically high grocery price inflation, '90s nostalgia, and lawless comfort food innovation, and orzo is rising victoriously again."
While the internet is packed with snobbery about what constitutes a true carbonara, as well as dogma about how to finish your pasta in sauce so that it stays perfectly al dente and never mushy, orzo throws these conventions out the window. You don't have to cook orzo perfectly to al dente before throwing it in a pot—you can just toss it in there completely raw. You don't have to worry about cooking it the correct Italian way, because it's not a strictly Italian ingredient. And if you cook it beyond the eight or so minutes suggested on most packages, it's still going to taste really good.
"Orzo keeps its shape and a little bite even when overcooked in a soup," says Claudia Roden, the author of many books about Mediterranean and Middle Eastern cooking. Roden grew up eating orzo in Egypt, where it's called, in Arabic, lissan al asfour, or "birds' tongues." "One of my friends remembers, when she was a little girl in Egypt, being given the task of rolling little bits of dough between her fingers," she tells me. "We bought ours." In Roden's most recent book, Claudia Roden's Mediterranean, orzo appears in an Italian-inspired pumpkin soup and in a Turkish yogurt soup made with chickpeas and saffron.
"Personally, I always think of orzo as a cross between pasta and rice, and I like to use it in exactly that iteration," says Mina Stone, the author of Lemon, Love, and Olive Oil. "I like to add it where it can absorb some broth from a braise, or treat it very similar to how I would 'dress' pasta (adding toasted pine nuts, lemon, lots of parmesan and herbs), served alongside a saucy meat or roast chicken."
'Yemisi Awosan, the founder of Egunsi Foods, didn't grow up eating orzo in Nigeria, but when she moved to the United States in 1994, she started to watch the Food Network. "Giada De Laurentiis used to make a lot of this feta with the orzo and the tomatoes. And I remember that every time we had a potluck in college, that would be the dish that I would make," she tells me.
"Once you start cooking with orzo, it is hard to feel you want to swap it out for anything."
Awosan recently published a recipe for a jollof soup that swaps out the typical rice for orzo. The swap made it possible to put the dish's emphasis on its flavorful broth rather than the rice. "Rice in soup can become super mushy," she says. "I love that the shape of orzo still mimics rice but is pasta, and it takes on more of the flavor and releases more starch, so in turn, it creates a creaminess."
"I think a lot of people love it, but I think a lot of people forget about it," Slagle told me on a recent episode of the TASTE Podcast. "It's kind of like rice, but it cooks very quickly, and it feels so good in your mouth—all of these little feathery bits."
Just as easily as you could forget about the ingredient (as many of us did after being inundated with orzo pasta salads in the '90s), you might remember that you have a box of it in your pantry just in the nick of time to save dinner (or at least save yourself from washing more than one pot). I've scattered the grains into a lemony broth full of tiny lamb meatballs and dumped them directly into sauces I've made. The next time I cook a pot of spicy clams or garlicky mussels in white wine, I have a bag of cuttlefish ink orzo from Kalustyan's ready to soak up the broth and act as tiny bits of buried treasure at the bottom of the bowl.
"I tend to gravitate toward what I think of as bowl food, and orzo lends itself to just those sorts of dishes," Nigella Lawson tells me. For Lawson, the ingredient became a staple after a late-'90s trip to Italy during which someone happened to serve her children some chicken soup with orzo. She started using it as a way of stretching leftovers and soaking up stews, and in many of her own recipes.
"You could argue that orzo is easily interchangeable with rice or other small pasta shapes," she says. "But once you start cooking with orzo, it is hard to feel you want to swap it out for anything."