It's Always a Good Time to Bake Some Pasta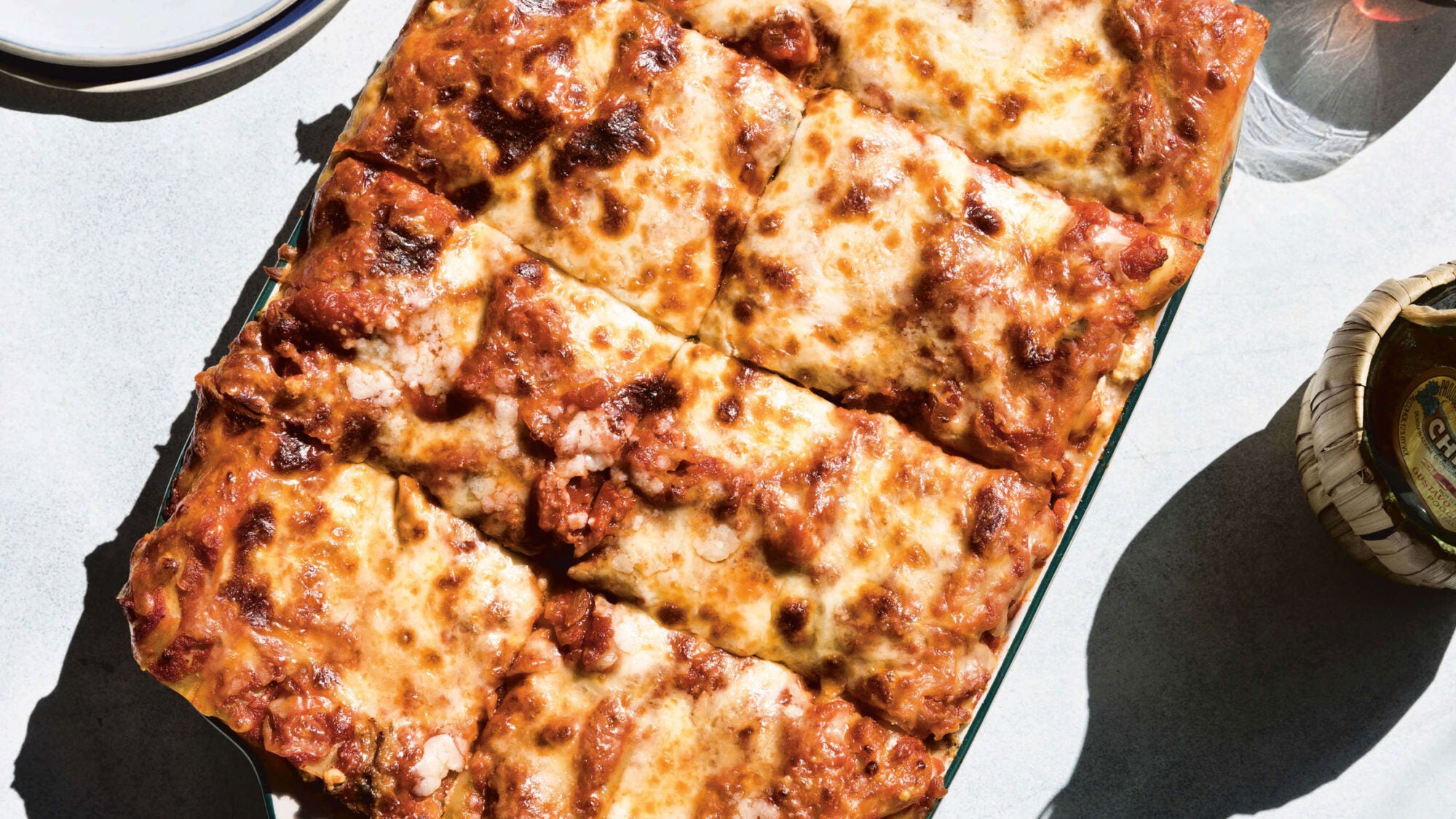 Make some béchamel, stuff some shells, bake some lasagna.
As someone who's made lasagna during blizzards and on 90-degree summer days, I can't think of any bad times for baked pasta, but there are plenty of good ones. Had a hard day? That's nothing a tray of rigatoni can't fix. Out of groceries but for half a box of dried pasta, a block of cheddar, and the dregs of a gallon of milk? It's a perfect occasion for macaroni and cheese (or penne and cheese . . . or spaghetti and cheese). Celebrating a birthday in the middle of winter? Get a batch of porchetta-spiced pork shoulder lasagna in the oven, and get the martinis flowing!
While I'm partial to lasagna (baked in a vintage lasagna pan and served on a red-and-white checked tablecloth for full effect), there's a whole world of baked pastas out there. For vegetarian friends, I love to mix some pureed spinach or roasted poblanos into a carton of ricotta for piping into gigantic shell pasta. As I've been writing a book about tinned fish (coming in spring 2023), I've experimented with my fair share of tuna noodle casseroles. And a recent happy discovery was Anna Jones's baked orzo with yogurt, preserved lemon, and lots of herbs—probably the lightest, brightest baked pasta I've ever eaten.
We've gathered together some of our favorite TASTE recipes to start you on your own baked pasta journey this winter. For lots more, plus some key tips on fresh pasta, perfect sauces, and flavored ricottas, check out our book Lasagna: A Baked Pasta Cookbook. It's the only lasagna cookbook (that we know of) with an official seal of approval from Garfield. —Anna Hezel