Brown Bread Is the Spine of Ireland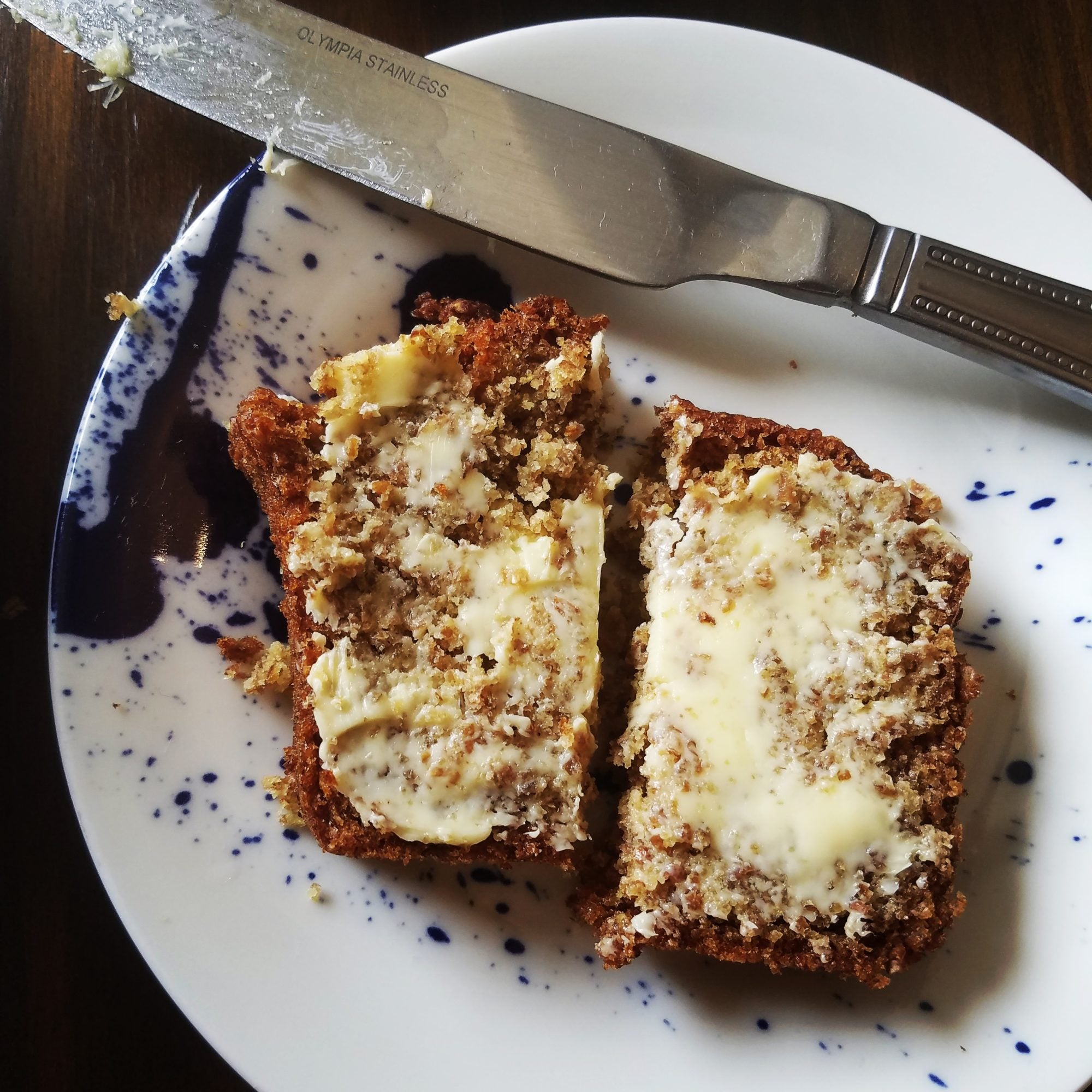 For many who have left Irish shores, traditional brown bread is a taste of home.
I've spent the last 10 years getting to know brown bread intimately. What began as a breakfast obsession—crumbly slice topped with smoked salmon and a squeeze of lemon—evolved into a lunch essential (tucked alongside a crock of seafood chowder). Without this unfussy staple spread with soft butter, my Irish kitchen would be incomplete.
My ideal loaf has a thick crust, crunchy in places, and a tender but dense interior. Stone-ground flour is essential for the right texture. It's nutty and savory, substantial but without weighing heavily on the stomach. It has come to my rescue as a midnight snack after a night in the pub, tossed under the broiler with a thick slice of Irish cheddar. Some people cite oysters or Guinness or going for a swim in the frigid Irish Sea as a hangover cure; I vote brown bread and a pot of tea.
After living in Dublin, where brown bread is available in every restaurant and bakery, my Irish husband and I moved to New York City in 2010. While there are bagels, pizza, and Jewish rye in Manhattan to love, Peter couldn't get used to the varying quality of the bread. Loaves were often unexpectedly sweet. Bread from the grocery store sometimes tasted fake. How could a heel of bread sit on the counter for over a week and not dry out or grow mold?
I started to miss brown bread, too. Even when I sought out loaves from New York's best bakeries, sometimes I wanted to trade my sourdough or French baguette for a crusty taste of Ireland.
Walking home late one night, when the kitchen supplies of my new New York City apartment were still pretty basic, I came across a loaf pan set out on a stoop—a neighbor engaging in the long-standing NYC tradition of passing along unneeded possessions to the first sidewalk taker. It was the perfect size for a typical loaf of brown bread. I looked up and down the block—not a soul in sight. I took its presence as a sign to start baking and popped the loaf pan into my bag. After being thoroughly scrubbed, it sat on my stovetop as a reminder to get baking.
One particularly cold week in winter, I started hunting online for brown bread recipes. Classic recipes from The Ballymaloe Cookbook and The Avoca Café Cookbook popped up alongside recipes from home cooks and blogs. While some recipes had ingredients like treacle (molasses) and some included yeast (sparking much debate among commenters), the basic ingredients were the same: stone ground (coarse) wheat flour, buttermilk, and baking soda. The loaf is lifted by the baking soda during nearly an hour in the oven, but not enough to create air pockets within. Buttermilk keeps the texture from being too dry; brown bread is not a scone in loaf form.
I began to gather ingredients. Opening a bag of stone ground flour, I immediately recognized its roasted scent. I later learned that the roasted flavor is from heat that naturally occurs in the milling process. I combined the flour with a pinch of salt, poured in the thick buttermilk, and cracked an egg.
Before my brown bread experiments, the need for precision had always discouraged me from baking. I never seemed to plan enough time for dough to rise, my stomach rumbling well past meal time. But this dough was flexible—it required no strict technique. No kneading. No rising time. A simple ingredient list, two bowls, stir, pour dough into loaf pan, and bake.
Ten minutes after I'd started, I slid the pan into the oven. Through the oven window I watched the bread rise and crack on top, forming a crevice down the length of the loaf. My small apartment began to fill with a familiar scent.
That winter night, Peter entered an apartment that smelled like "home." My first craggy loaf wasn't perfect (I later learned that some bakers recommend draping a damp dish towel over the loaf while it cools to prevent too thick a crust from forming), but it was tasty enough to inspire further experimentation and late-night Google searches for different varieties of stone ground flour.
I may have told my husband I made the loaf for him, but really, I made it for me.