A Cookbook Critic Names the Season's Best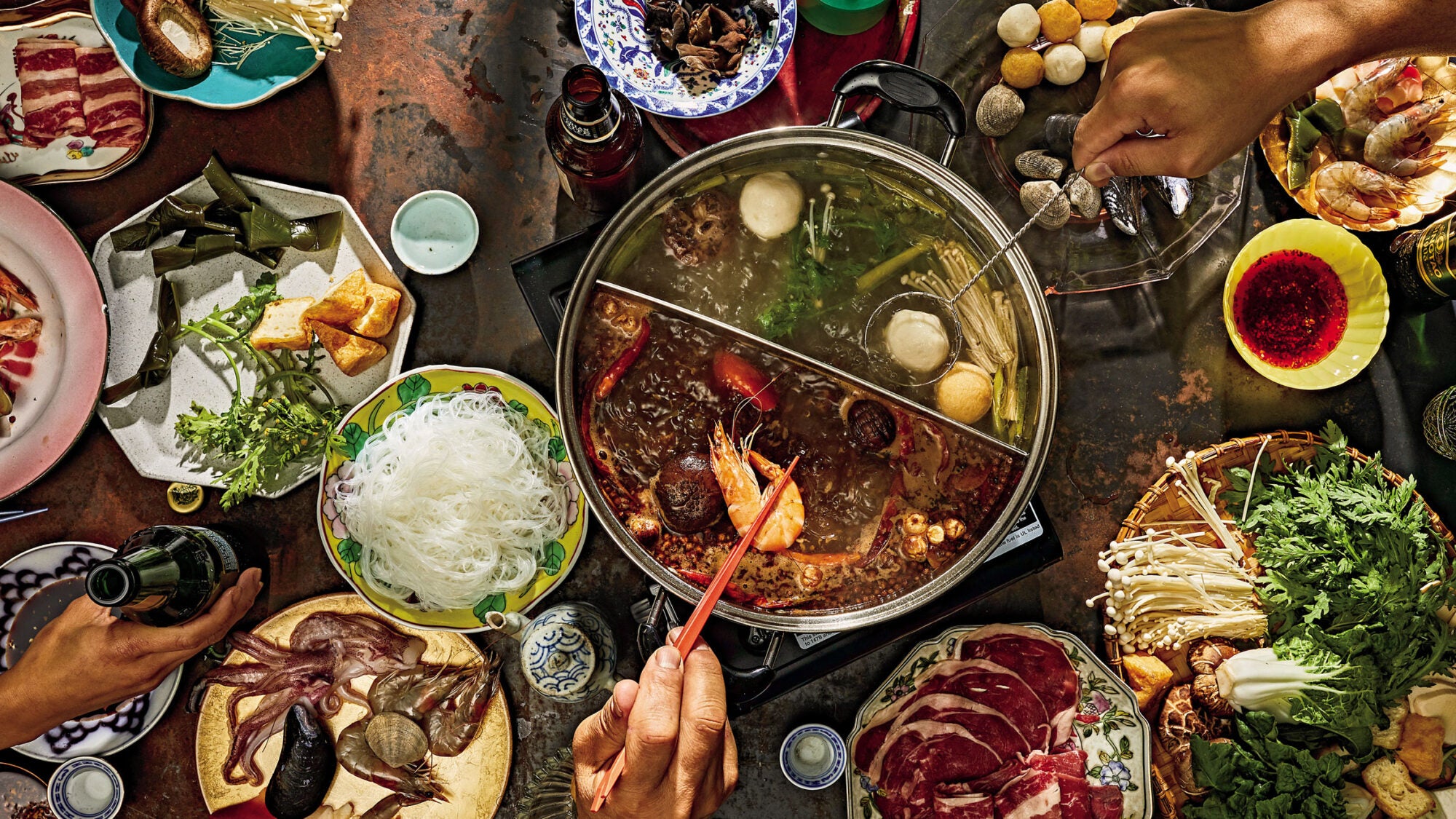 Paula Forbes runs Stained Page News, a must-read newsletter for cookbook fans.
Over Paula Forbes's long career as an editor and cookbook reviewer, patiently cooking through books while writing about the rhythms of the industry for Eater, Epicurious, Food52, and Lucky Peach, the Wisconsin native and proud Texan has hunkered down each summer to assess the upcoming fall season. Cookbooks, like frozen turkeys and sous-vide wands, sell big in the fall, as the big cooking and gifting holidays approach. Since leaving Epicurious in 2016, Forbes has written her own cookbook and launched a newsletter, Stained Page News, that has become essential reading for fans of cookbooks and the people in the industry that makes them. To note, Paula and I have been friends for years, and she's kindly written about my own cookbook projects in the past.
SPN was first launched as a TinyLetter in 2018, then as a free and paid Substack in late 2019—the current subscription rate is $5 a month and $50 a year, with paid subscribers receiving an extra Friday issue and early access to big features and her top-cookbooks-of-the-year list. She just wrapped up an extensive fall preview with category breakdowns like baking, single subject, and memoirs. Paula has done the work, and I wanted to get her take on what trends she's seeing this season, her hopes and dreams for future cookbook titles, and the three authors she will drop everything for when their book advance lands on her desk.
First question, and a tough one (maybe). What is your single favorite cookbook to arrive this fall?
This question is still a bit up in the air, as most fall cookbooks have yet to arrive (yet another thing to blame on pandemic complications). The book I think I am most excited to cook from is Xi'an Famous Foods—I'm normally in New York three times a year or so, and I am missing that chile oil big time. They're promoting it as the first cookbook in English to cover the cuisine of the Chinese city of Xi'an, and I haven't found any evidence to the contrary. So that's exciting, to see an under-covered regional cuisine get a cookbook.
In your newsletter, you've broken down the big season into categories like single-subject, gear, baking—and flavor. There's so much flavor going on!
Yeah! I think that's really interesting, actually. We've had years where there are a ton of technique books, or books that focus on produce and ingredient sourcing. Or a lot of books that focus on meat (I'm sure you remember the bacon years). But this is the first time I've seen lots of books taking a good hard look at flavor: how to balance it in dishes, how different flavors play together. There are books like the new Yotam Ottolenghi, which looks at how flavors play out in Mexican and Italian food, or Nik Sharma's The Flavor Equation, which gets very scientific with it. Nik's book is like what you read for grad school if you got your BA with Samin Nosrat's Salt, Fat, Acid, Heat.
What other big trends are you seeing, and do you find these trends good or bad?
I'm seeing fewer chef and restaurant books than in previous years, which . . . I don't know. On the one hand, I am a huge sucker for a big, glossy, fancy chef book. On the other, maybe it's time to focus on home cooking, to write about home cooking with the reverence food media has reserved for chefs for the past decade. Can we make home cooking cool? Does it make me sound like a total dork to even ask that?
There are a bunch of cookbooks for kids out this fall, which is great, because I get asked for kid cookbook recommendations a lot and haven't had good books to recommend until now. I don't have kids, so I was also hesitant to just be like, Joy of Cooking, which was my first cookbook. (But also, probably Joy of Cooking.)
I think publishing is starting to make small dents in cuisines that have previously been underrepresented in English, like the aforementioned Xi'an Famous Foods. Also this fall, there are books on Afghan food (Parwana by Durkhanai Ayubi), Chilean food (The Chilean Kitchen by Pilar Hernandez and Eileen Smith), and the cuisines of Eastern Africa (In Bibi's Kitchen by Hawa Hassan with Julia Turshen), none of which I recall seeing much of in the past. I hope this continues—there's a lot more ground to cover!
Is there a trend you've observed in the past couple years that has gone to trend heaven?
Enough with the cookbooks that have a photo on the cover with a thick white border around it. I know why this trend exists—it's eye-catching for sure—but all of these books end up looking alike! I know we all just got obsessed with sourdough, but there are so many "Man Takes a Manly Emotional Bread Journey" cookbooks in existence already. And I don't even cover the dozens and dozens of "Paleo Air-Fryer Dinner in Five Ingredients or Less" genre of cookbook—there are too many, and they're churned out too quickly. Oh, sorry, I thought you said which trends do I wish would disappear.
Trends I have actually seen disappear: I feel like we go through US regions in waves. New York restaurants always get book deals, but then for a while, it was Southern chefs. That seems to have petered out a bit, the Southern chefs and Southern food book trend. The past couple years, you've seen more LA and San Francisco cookbooks. Maybe Chicago's next? Obviously, I'd love for it to be Texas, ha.
Okay, I'd really love your take on this. What books are you not seeing made that you think should be made? In my recent interview with the folks behind Now Serving in LA, they mentioned a bunch of countries that need better representation. What book topic do you just see sitting there, waiting for its moment?
Countries that need better representation, yes, and also diversity of cuisine within the United States. One thing I'd love to see when it comes to US regional cookbooks is authors taking a good long look at who they include in the cuisine of their region. My experience is in writing about Texan food, so: What does the food of Texas look like today? Do we still consider it the same as we did 30 years ago? Texan food should reflect the diversity of the people who live here, which includes cultures from all over the world. What are people doing with the state's regional ingredients, for example? Who is using pecans in interesting ways, or prickly pear? Who is playing with barbecue traditions? Who is making up new traditions all their own? I obviously love queso and kolache, but the definition of the regional cuisine should expand and evolve over time.
Here's one I desperately want to read: a cookbook about yeast. During the sourdough craze this spring, I realized I really, really enjoy the flavor of yeast—in bread, in beer. If a server at a restaurant tells me a sparkling wine tastes yeasty, I'm sold. So I'd love a book on the science of yeast, but also recipes that maximize that flavor.
I also want someone to write a cookbook of one-pot (dish, whatever) meals for hot weather. Four or five months a year, it's too hot to cook here, and too hot to grill for at least two, and I never want to make a ton of dishes. I have like three good ideas I rotate through, but if someone wrote a book of 75 more, I would be forever in their debt.
Three authors that you will drop everything for when the advance copy of their book lands on your desk?
If I'm being honest, there are very few cookbooks I won't drop everything to look through when they show up, but . . . Yotam Ottolenghi is definitely in that group, and Meredith Erickson. I also love Olia Hercules, who is a London writer covering mostly Eastern European food. Nigella Lawson, obviously. Andrea Nguyen. Toni Tipton-Martin. Whenever the next Joshua McFadden comes out. Anyone Texan.
We touched on this in my indie newsletter story, but why has SPN succeeded in such a big way? Does it say something about cookbook publishing—is it growing?
I think that, in my case, writing about cookbooks specifically during this time is one of the few topics where you can be pretty cheerful? Everyone is cooking at home more, and my readers are all looking for ways to make that more interesting or exciting. I try to be something of a ray of optimism in people's inboxes—SPN isn't ignoring reality, but it exists in a section of reality that's not as grim as most of the news these days.
As for what that means for cookbook publishing? I hope it means growth, I really do. The 2008 recession saw a cookbook boom, as more people were cooking at home. This time it's different, of course, and it's still really unclear what the economy is going to do. I guess we'll see how sales go this fall. In any case, I'm doing my bit to get the word out.
This interview has been condensed and edited for clarity. Lead photo by Jenny Huang (from Xi'an Famous Foods). Photo below by Khadija M. Farah (from In Bibi's Kitchen). TASTE, while editorially independent, has a marketing relationship with Penguin Random House.
MORE BOOKS TO BUY, READ, AND COOK FROM:
We agree with Paula Forbes, In Bibi's Kitchen is one of the books we cannot wait to start cooking from. Come for the recipes, stay for the interviews—like the one with Ma Maria from Maputo, Mozambique, pictured above. It's wonderful.
Last week we caught up with Deuki Hong, a chef based in San Francisco and a coauthor of Koreatown: A Cookbook.
Are you read for a new Ina Garten drop on October 6? Her latest is dedicated to the world of comfort food, and her timing couldn't have been better.
Golden Girls, the cookbook > Friends, the cookbook.
We're lucky at have been given a sneak peek of Claire Saffitz's debut cookbook, Dessert Person, and let us just say…it's already one of our favorites of the past couple years.
Take an audio masterclass on sourdough from the bakers behind San Francisco's Tartine.
Mr. Food Lab himself, J. Kenji López-Alt, is back with a children's book, Every Night Is Pizza Night.