Yuzu Kosho Was Made for…Fish Tacos?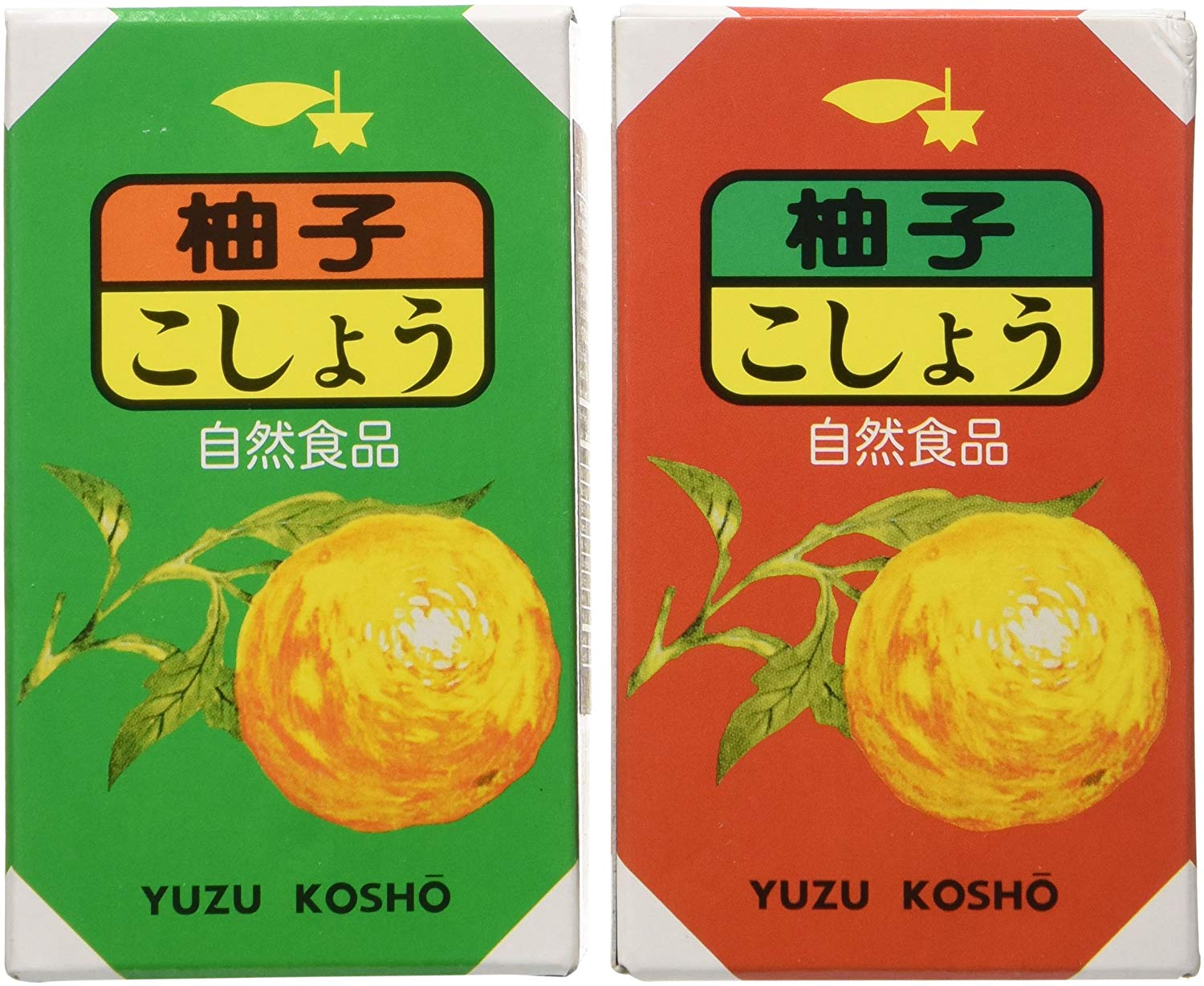 The versatile Japanese condiment made from green chiles and yuzu peel works with soba noodles, but it's also perfect for grilled corn and Mexican food.
Intense spice is not something we tend to associate with the oftentimes subtle Japanese home cooking, but yuzu kosho breaks all the rules. The fermented citrus, chile, and salt paste hails from Kyushu, the southernmost main island of Japan, where families have been making it for generations.
Kyushu had traded with Thailand and the Dutch East Indies (present-day Indonesia) dating back to the 17th century, around the same time chile peppers arrived in Southeast Asia and Korea from the Americas via Portuguese traders. Chiles became a staple in local cuisine, rare in a country that wasn't traditionally known for spicy food.
There's no record of when yuzu kosho was first made, but families had been passing down their own recipes long before the 1950s, when yuzu kosho was first mass-produced. Home cooks would combine chiles with the aromatic and highly coveted yuzu fruit, which looks like a rounder and bumpier lemon and has a flavor that is a cross between a Meyer lemon and a lime. What was once a homemade paste is now widely sold in Japan, used to top off grilled fish and vegetables, stirred into miso soup, served alongside nabemono, and lightly dabbed on sashimi.
In the U.S., you can find jars of this heady condiment in Japanese grocery stores, occasionally in gourmet markets, or online. But at an average price of around $10 for a two- or three-ounce jar, it can be a bit cost-prohibitive, especially if you can't stop using it on everything you cook and run out within a week. The bigger dilemma for me, however, was that store-bought yuzu kosho pastes weren't as spicy or aromatic as the house-made yuzu kosho I'd tried in restaurants in Japan. It seemed that the ideal yuzu kosho would have to be homemade.
Yuzu fruit is near impossible to find in the U.S., unless you live in California and can either find it occasionally in farmers markets or Japanese markets, or have a nice yard for growing your own. For the rest of us, there are great workarounds. For the citrus peel, you can grate Meyer lemons and limes, then save the Meyer lemon juices. Or you can reserve the juices for another use and use a bit of bottled yuzu juice, although that is more costly.
In Japan, there are a few different kinds of green chiles used, including Thai spur chiles, which are also relatively easy to find in Southeast Asian markets in the States. They are also known as prik chee fah, Bangkok chiles, or a number of other names, but you might recognize them as the most common long, skinny fresh chiles sold in Asian markets in the U.S. For a mellower paste, you can use green jalapeños instead. If you prefer your paste slightly fruitier, you can make yuzu kosho with red chiles, though the unripe green chiles are more traditional in Japan as red ones are mostly found in summer and early fall.
Ideally you would use a mortar and pestle and a bit of elbow grease to grind together the zest, juice, chiles, and salt, since it's easy to obliterate the great natural texture of the zest and seeds in a food processor. But if you have a lower setting on your processor that isn't overly zealous, that could also work. The homemade yuzu kosho will be spiciest right after you make it; if it's stored in the fridge for two to three days, the heat mellows a tiny bit, and the salted citrus flavors will intensify. You can also try this with red chiles for a slightly fruitier and less sharp yuzu kosho.
Once you have this paste made, go ahead and dab (or slather!) it on all your noodles, steamed or grilled fish and meat, and blistered shishito peppers. The version from a jar is a little thicker, but it can be easily thinned out with water or another liquid. It's also a great sidekick for gyoza, either as part of a dipping sauce or mixed into the filling. But don't feel the need to stick to Japanese, or even Asian, dishes. Try a little in shakshuka in lieu of fresh chiles, cayenne, or harissa. Stir some in your next pot of bean chili. Use it in place of your usual hot sauce for buffalo wings. And I would 100 percent encourage you to try yuzu kosho in Mexican food, where the citrus and green chile flavors fit in naturally and can really complement and dress up your favorite dishes.
It is fantastic with elotes or sopa de lima, but my all-time favorite unconventional use for yuzu kosho is with fish tacos. First I'll mix yuzu kosho with mayonnaise, rice vinegar, and salt, then toss it with shredded cabbage and carrots for a slaw. Then I'll make the tacos, searing firm white fish with some oil, cumin, and ancho or chipotle powder, and transfer the fish to heated corn tortillas. Throw on the yuzu kosho slaw and some avocados and you have a slightly unorthodox Mexican dish with a fragrant citrusy kick that makes you pause and wonder for a moment before diving in.