You See That Bag of Frozen Peas? Make Pesto.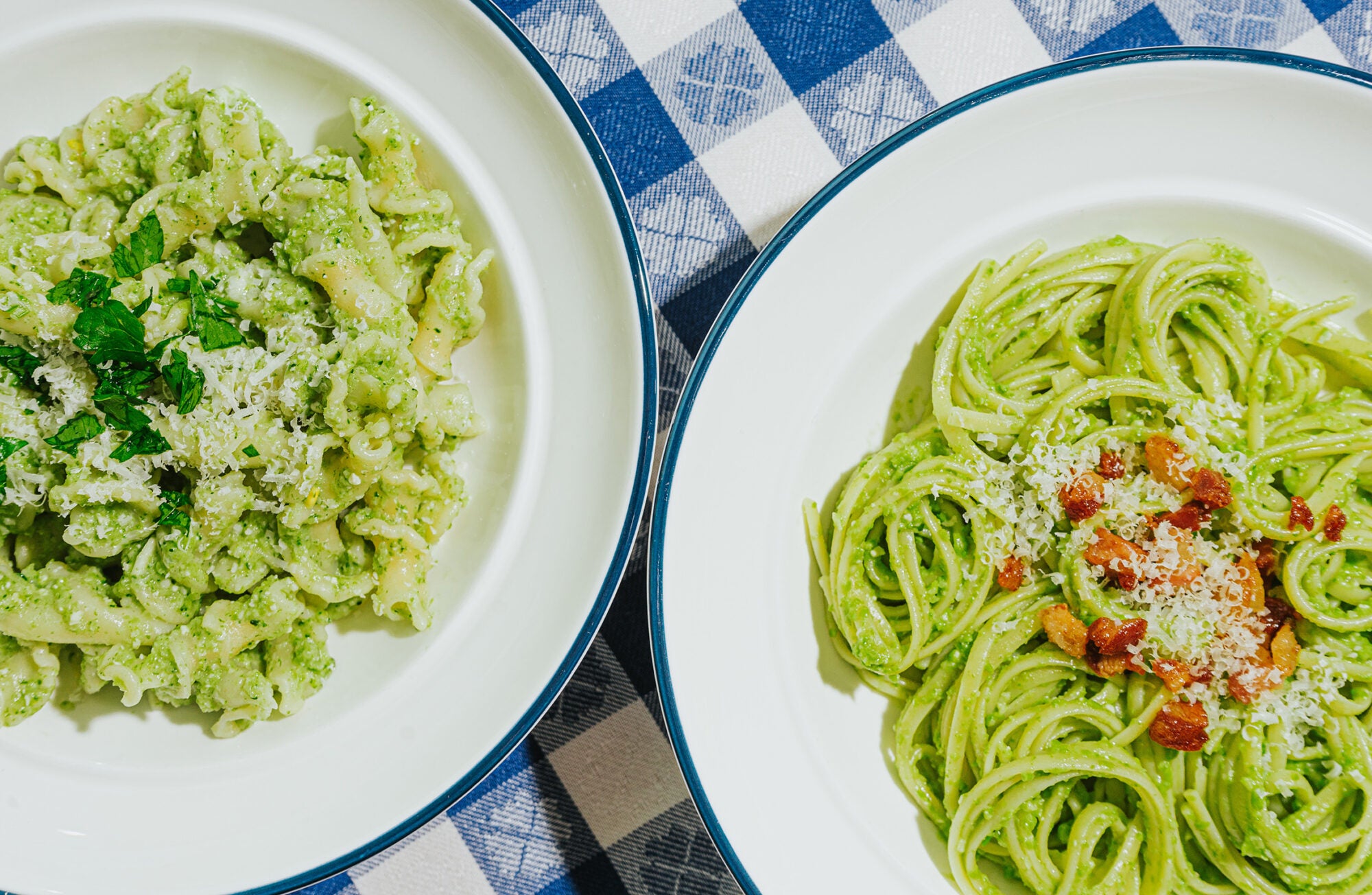 Giving frozen vegetables a main character moment.
I live in Seattle, where spring almost never comes early, whether the world's only famous groundhog predicts it or not. As winter stretches on, the cozy stews and roasts I once found comforting suddenly seem too rich and heavy. It's not only spring I desire but the bounty that comes with it—tender asparagus, ruby-hued strawberries, and sweet peas. But as root vegetable season drags on, I find myself turning to frozen peas instead. 
Frozen vegetables get a bad reputation. They can be mushy once no longer frozen, as any firmness associated with fresh produce is lost in the freezing process. But frozen vegetables can at times rival their fresh counterparts—at least in terms of flavor. Most vegetables in the freezer section were picked at their prime before being blanched and flash frozen to preserve color, flavor, and nutrients. Adding frozen produce into hot dishes tends to be the best way to use them—tossing peas and carrots into fried rice, spinach or broccoli into quiches, and corn into soups (I also like adding it to rajas con crema). But what if frozen vegetables could be the star?
If made into a sort of pesto, the texture of once-frozen vegetables becomes irrelevant. Blanch and then throw them into a food processor with cheese, nuts, garlic, and olive oil, and you're left with a pretty delightful pasta sauce. No, it's not remotely the same as a pesto made from sweet summer basil, but it tastes just as good, especially as the wait for warmer weather drags on.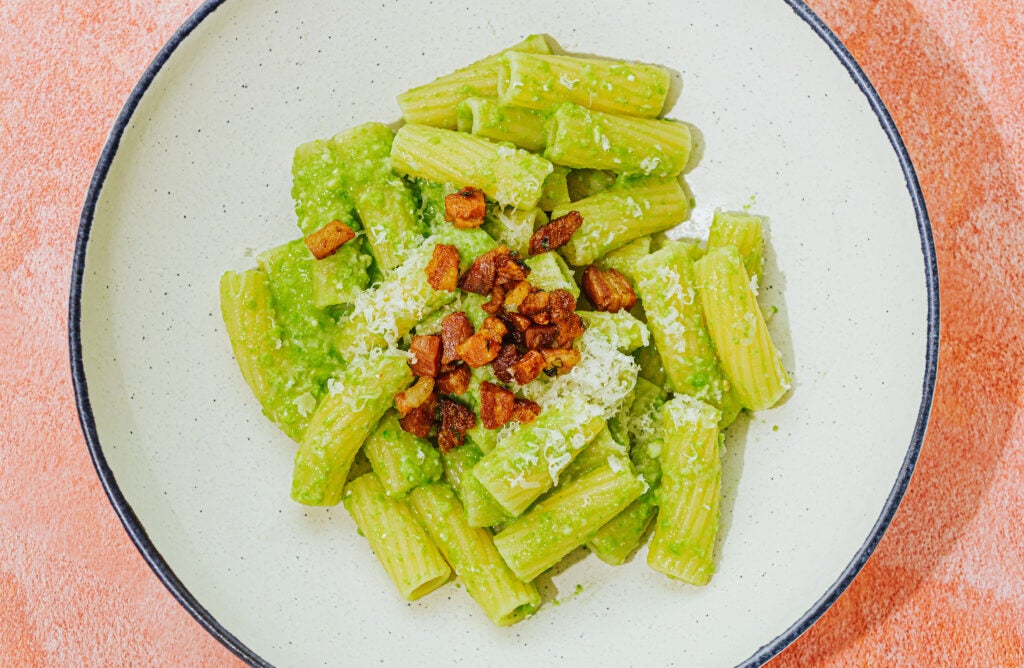 Pesto made with frozen peas is sweet, fresh, and outrageously green. Corn pesto is not as vivid in appearance, but it's unexpectedly tasty—it's no shock that corn goes well with cheese and garlic. Broccoli is no stranger to the pasta game, but using frozen broccoli, which has been previously blanched, ensures that your sauce holds its bright hue. And since every ingredient in this pesto keeps for a long time in the freezer, fridge, or pantry, you can even have it when you're in desperate need of a trip to the store.
Seasoning generously is key: Veggies don't pack the same punch as fresh herbs, particularly mild and sweet peas and corn, so don't skimp on the garlic, cheese, and salt. Likewise, the addition of toasted nuts adds much-needed depth and some subtle earthiness. You don't have to splurge on pine nuts though—walnuts work just as well. The pesto should taste a little on the salty side when sampled plain, then, once the pasta is added, the sauce really shines. 
Yes, you can make any of these "pestos" from fresh produce as well, and you should when their season comes! In the meantime, appreciate the convenience of using frozen vegetables—just dump a bag of peas into boiling water for one minute, drain, and toss in the food processor. So next time you find yourself humming "In the Bleak Midwinter," consider a bowl of pasta tossed with vibrantly green pea pesto. And try not to be so hard on frozen vegetables. Appreciate them for what they are: healthy, versatile, and convenient . . . and occasionally, downright tasty.