Xawaash Is The Somali Food Blog That Taught a Generation of Diaspora Kids How to Cook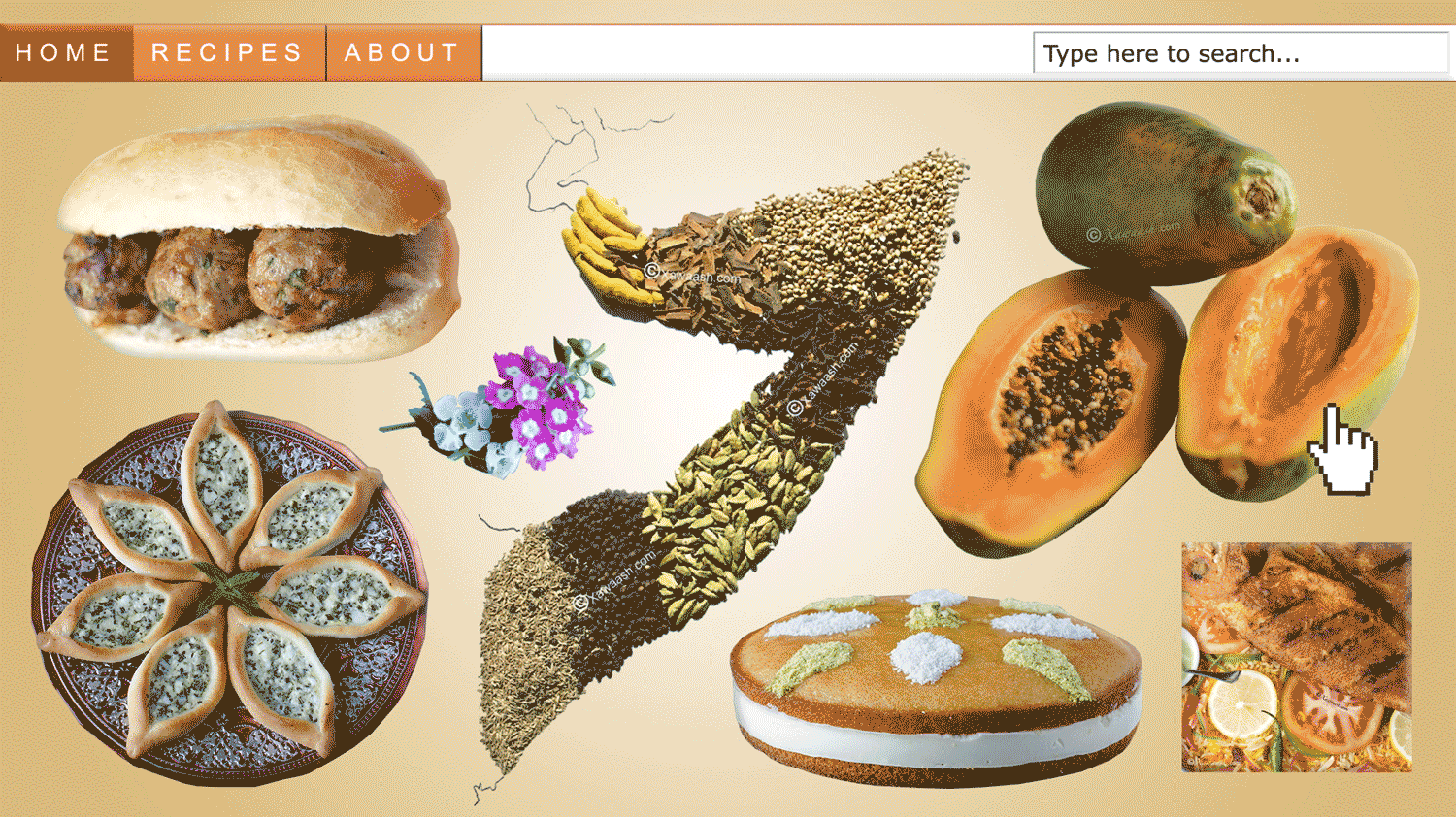 As diasporic internet communities began popping up in the early 2010s, Xawaash connected a generation to its cultural legacy
The written recipe is a fairly new phenomenon in the span of human history, and it's more recent for Somalis than for people in other parts of the world. For thousands of years, our living oral tradition has archived our recipes in the same manner that we preserve our poetry and our stories. So what happens when knowledge is no longer passed down orally? When it leaves the tongue of one generation but has difficulty making it to the ear of the next?
For a generation of Somalis in the diaspora, this cultural transmission has been interrupted, first by the Somali Civil War in 1991, and then by the mass international migration that resulted. Like a scrambled phone call, knowledge that was meant to be transferred from one generation to another has often been dropped.
The millennial Somali diaspora has been able to learn and reconnect with this cultural knowledge thanks, in many ways, to the internet. In the early 2010s, when blogs were becoming a cultural phenomenon and many young Somalis were getting online, diasporic internet communities started popping up. The transfer of cultural knowledge and resources began to become digitized. These efforts were led by pioneers like Xawaash, the food blog that taught a generation of Somali diaspora kids on the internet how to cook.
Xawaash was founded in 2011 by Leila Adde and Abdullahi Kassim, a married couple who grew up in Somalia prior to the civil war before eventually resettling in Kitchener, Ontario. The self-described "food-loving" pair who were running a secondhand clothing export business, decided to start a food blog in their downtime. On weekends in Kitchener, their home would be filled with the sounds of oud-heavy Somali music and as many as 40 to 60 friends and family members, all feasting on dishes they had prepared. "It was good practice. . . . We used to try out different recipes," Kassim recalls.
They began collecting recipes from their parents and relatives all over the world, from Australia to Kenya, preserving unique regional Bravanese (Barawani) and Somali recipes like kalamudo (hand-cut noodles with meat) and bariis iskukaris (one-pot rice and meat) before the older generation passed on.
Almost immediately, Adde and Kassim's blog became a hit, finding its way to every corner of the global Somali diaspora
While Xawaash wasn't the only Somali food blog on the scene, it had a lasting impact. Xawaash not only thoughtfully created a digital archive of recipes like soor iyo maraq and oodkac that were formerly passed down only orally, it connected a whole generation to this culinary legacy, preserving knowledge and effectively rebuilding the cultural transmission of our recipes.
Almost immediately, Adde and Kassim's blog became a hit, finding its way to every corner of the global Somali diaspora, their audience continuing to grow as they added recipe videos to the blog as well as instructions in Somali, English, and Arabic. But Xawaash's popularity really exploded when the blog joined YouTube. For older Somalis, YouTube was a way to keep up with politics and their peers around the globe or to nostalgically revisit all the things from their youth that the war had destroyed and that now lived only online—like old ruwaayad (theater) performances and concerts, or footage of Somali cities as they once stood.
For a younger generation who had never experienced their parents' Somalia, YouTube also provided a window to the past, showcasing prewar Somalia and its golden age of art, music, and cultural production. It was here that Xawaash found another audience: viewers from Adde and Kassim's generation who no longer had to deal with language barriers or learning how to access the blog—they could simply watch. The results speak for themselves: 196,000 subscribers, millions of views, and thousands of comments. "Thank you so much for all the recipes. I grew up in America, and I didn't learn how to cook anything. . . . I was made fun of all the time for burning and making bad food. Now that I have you guys, I make anything. Truly, thank you," reads one reply to a video about samosa wraps.
Xawaash also found its younger millennial audience via popular 2010s microblogging site Tumblr. On Tumblr, young Somalis formed a community and made friendships with other Somali millennials living thousands of miles away; many of these connections between "reer Tumblr" (aka Tumblr family) are still going strong today. On Tumblr, Somalis reposted recipes as well as Xawaash's iconic spice map: each ingredient of Somalia's famous "Xawaash" spice mix laid out in the geographic shape of the country, featuring golden turmeric and chunks of cinnamon bark nestled next to a horn of coriander seed and earthy green cardamom pods. For many, it was their first time seeing Somali cuisine represented on the internet.
For others, Xawaash became both a guide and a cultural lifeline: "If only you could see the types of things people said when they wrote to us," Kassim said, laughing, as he recounted how many emails and comments he and Adde had received through the years. "There were Somali students studying in Turkey who told us they entered an ethnic food competition and came out on top because of Xawaash. Once a girl wrote to us from China saying we had saved her marriage."
Xawaash's impact is still evident today. "I've loved Xawaash since I was a teenager, when I first got into cooking. I would look up recipes because my mom didn't have her recipes written down," says Los Angeles–based filmmaker and model Miski Muse. "It's still the number-one place I go to for Somali recipes to this day, and I even use it when I throw dinner parties or if I'm feeling nostalgic." Writer Jamila Osman remembers eating an incredible date cake at Xawaash in Toronto recently and searching for something similar upon her return home to Portland, Oregon, before finally finding the recipe on Xawaash.
For Somali chefs and recipe developers like me, who have to translate oral recipes into precise written measurements, Xawaash has served as a helpful guide when I've needed to translate my family's abstract forms of measurement into something others can utilize or provide further context about the history of a dish. It has also often been one of the only culinary resources available to me, outside of learning from my elders in person.
Considering also the lack of representation and knowledge of Somali cuisine in the mainstream, Xawaash has served as a primary source on Somali cuisine for non-Somalis as well. For Ohio-based archivist Qaman Omar, Xawaash also offered something more meaningful than just recipes: positive representation. "Xawaash, for me and my mom, was less a recipe resource and more a kind of digital museum of Somali cookery and its interpretations. We marveled at seeing our traditional foods committed to the digital space in a time when nearly all media about Somali people and culture was negative."
As Xawaash's influence grew over the years, supporters of the blog encouraged Adde and Kassim to open their own restaurant. Kassim would answer jokingly that they would only open a restaurant if they "had a million dollars." After years of cajoling, and realizing that their clothing business of nearly ten years was no longer viable, Adde and Kassim opened Xawaash the restaurant in Toronto in 2015, eventually shutting down their blog and YouTube channel to turn their full focus to the restaurant. Xawaash's international virtual support created a built-in customer base who flocked to the restaurant to eat dishes like chicken mandi and rice or braised lamb, eventually allowing Adde and Kassim to open a second location in Mississauga in 2019.
When asked if he ever expected that the blog he and Leila started as an archival side project would lead to not only a restaurant empire but help so many Somalis in the diaspora connect with their culinary and cultural roots, Abdullahi replied "We never imagined this would happen in our wildest of dreams."
Like many Somali women throughout history, I first learned to cook from my mother, who learned from her mother, who learned from hers. But many of my peers in the diaspora learned to cook from the internet. One is an oral tradition, the other a digital one—but both preserve and share our cultural traditions. The latter was made possible for an entire generation thanks to pioneers like Xawaash.