Win Yotam Ottolenghi's New Cookbook and Some of His Favorite Pantry Staples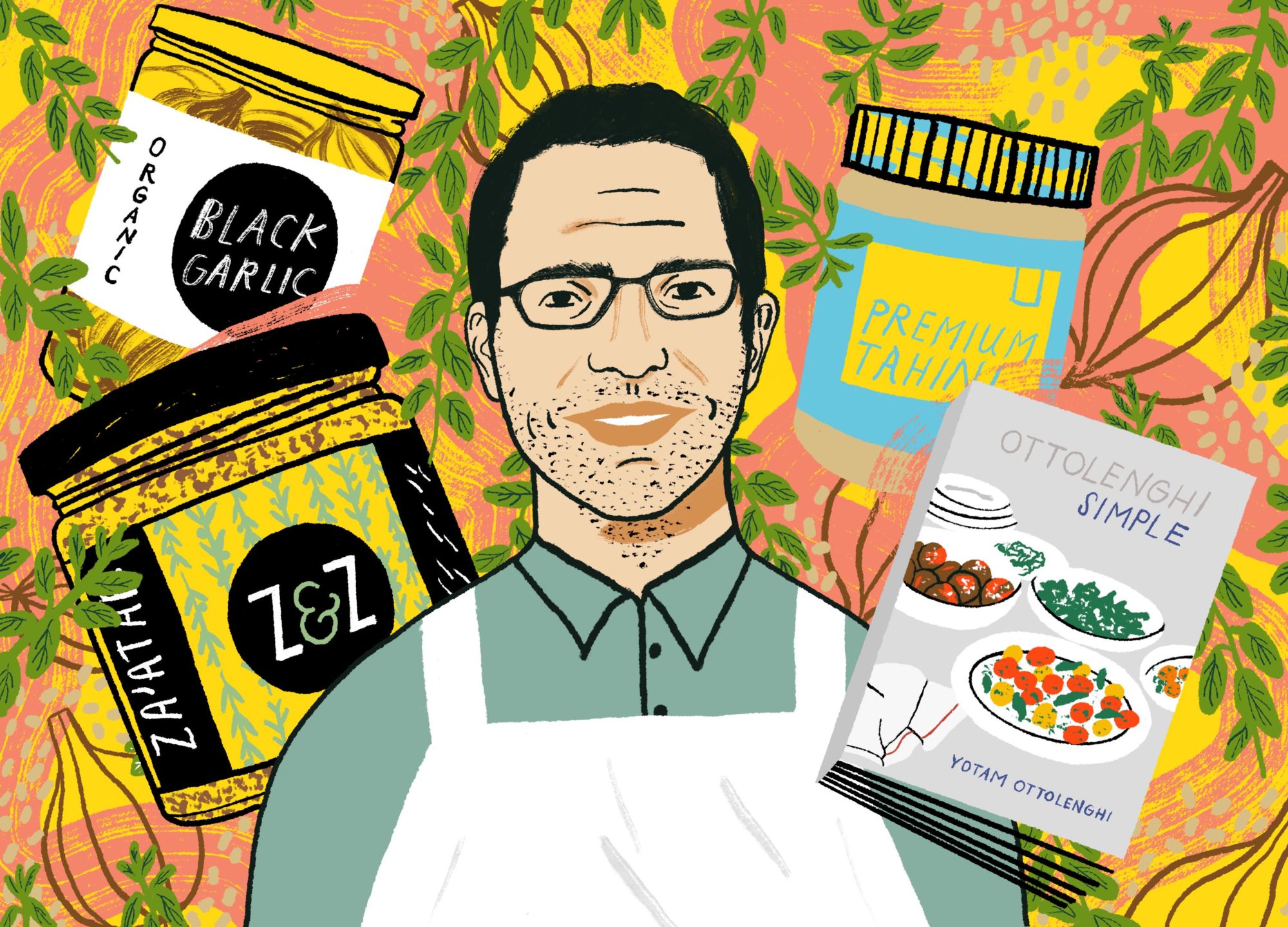 One of the things we love about Yotam Ottolenghi's cookbooks, from Ottolenghi to Jerusalem to Plenty, is that it's hard to crack open any one of them without finding yourself falling in love with a new ingredient. His newest, Simple, focuses on paring down ingredients and steps into breezily minimalist recipes. All the same, he keeps showing us that a tiny bottle of spice can go a long way, whether it's the earthy za'atar you sprinkle onto braised eggs or the smoky urfa chile flakes you add to a lentil and eggplant stew. And all ingredients available online (Amazon, Snuk), or your local market.
TASTE readers can enter here to win not just a signed copy of Simple, but a pantry of 10 unique ingredients for your home kitchen. You'll have a bottle of pomegranate molasses for when that lamb dish needs a little extra sharp sweetness to cut through the fat, a jar of preserved lemon to stir into raita or brighten savory roast beets, and lots more to change the way you think about simple cooking.
 The full prize includes:
+ A copy of Simple by Yotam Ottolenghi
+ Rose Harissa from Belazu
+ Za'atar from Z&Z
+ Dried Barberries from Saffronia
+ Pure Ground Sesame Tahini Paste from Soom Foods
+ Aleppo Turkish Chili Pepper from Zamouri Spices
+ Ground Sumac Seasoning Powder from USimplySeason
+ Pomegranate Molasses from Al Wadi
+ Preserved Lemons from Casablanca Market
+ Ground Cardamom Powder from Laxmi
+ YUHONGYUAN Organic Whole Black Garlic from RioRand
This sweepstakes ended at 11:59 p.m. (Eastern Time) on December 31, 2018.
Make sure you're subscribed to TASTE to stay updated on contests, readers events, cookbook flash sales, and more!