Win Andrea Nguyen's New Cookbook and Essential Kitchen Tools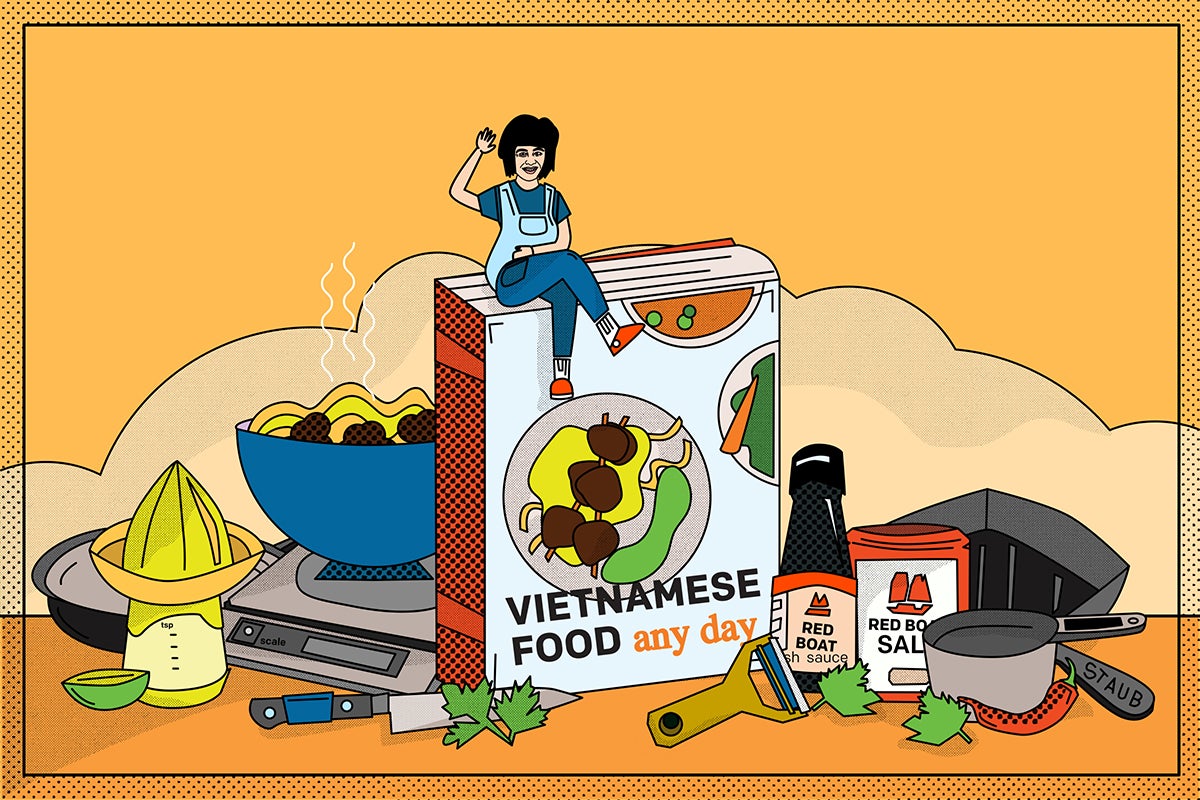 [gravityform id="40″ title="false" description="true"]
---
Andrea Nguyen is America's authority on Vietnamese home cooking whether it's a deep dive of pho or banh mi. To celebrate the launch of her latest book, we're giving away a signed copy of Vietnamese Food Any Day, plus an arsenal of nifty kitchen tools and pantry essentials, including fish sauce from Red Boat.
While these gadgets aren't exclusive to Vietnamese cooking, you'll find plenty of use for them with Andrea's recipes. Equipped with a three-piece peeling set, you can julienne jicama in a breeze to fill your rice paper rolls or use it to adorn a bright salad of green mango and cabbage. A trusty cast iron grill will assist in making fragrant, curried beef patties to accompany crunchy lettuce cups. We're also throwing in some salt and a bottle of fish sauce from Red Boat, so you can make nuoc cham on a whim, ready to splash on top of noodle bowls or lemongrass pork chops any day.
The full prize includes:
+ A signed copy of Vietnamese Food Any Day by Andrea Nguyen
+ Staub 12″ enameled cast iron round grill steam pan with lid, in Graphite
+ Anolon Accolade Hard-Anodized Precision Forge 12″ Covered Deep Skillet
+ Chubo Japanese 6" Utility Knife
+ Red Boat Fish Sauce (3.38 fl oz)
+ Red Boat Salt (3.5 oz)
+ OXO 3-Piece Peeling Set (straight, serrated, and julienne blades)
+ OXO Small Citrus Juicer
+ OXO 11 lb Stainless Steel Scale with Pullout Display
+ OXO SS Measuring Cups and Spoons Set
Make sure you're subscribed to TASTE to stay updated on contests, readers events, cookbook flash sales, and more!