Who Invented the Chimichanga?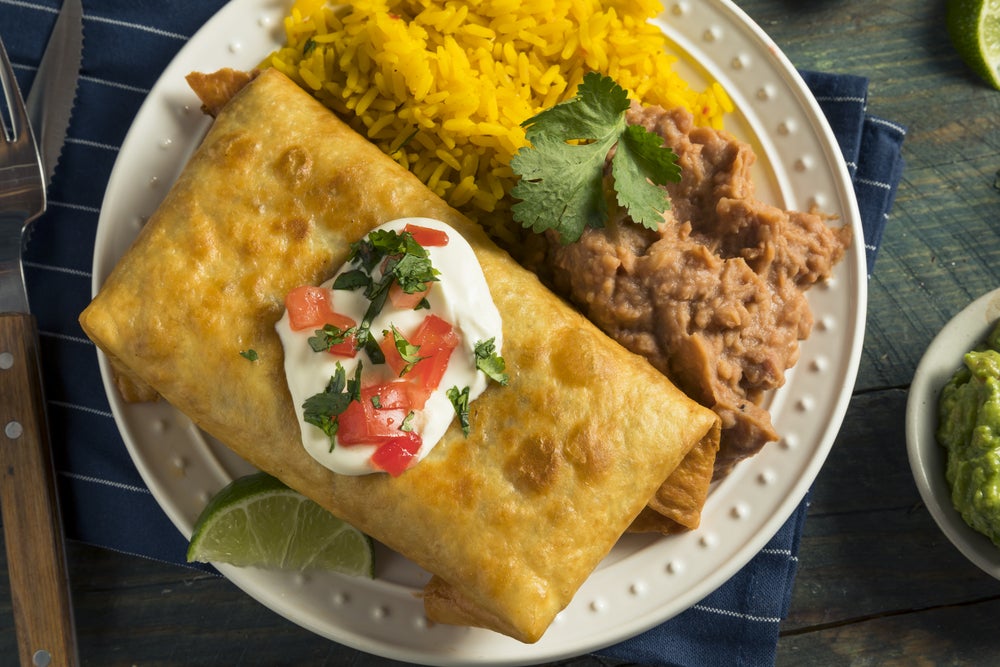 The fraught origins of the deep-fried burrito.
Put simply, the chimichanga is a deep fried burrito, usually served with cheese and sour cream, sometimes guac or salsa, always delicious. But while the dish has been a staple of Tex-Mex cuisine, especially around Tucson, since the 1950s, its origins remain as hazy as a pot of bean broth. The most popular theory dates back to the 1920s, in which Monica Flin, the founder of Tucson's famous El Charro restaurant, accidentally dropped a burrito into the deep fryer and instinctively began to mutter 'chingada,' a Spanish swear roughly analogous to the f-word.
But El Charro was a family restaurant, and in such genteel times, Flin quickly course-corrected to chimichanga, which would have registered at the time as a nonsense word. Others have since laid claim to inventing the chimichanga, but they share a theme of accidentally deep frying something that was intended to be griddled. That may be what happened, or, just a theory, some cook late one night, after a few too many tequilas, may have decided that the only thing better than a burrito is a FRIED burrito, and the rest is history.