When Was the First Oktoberfest?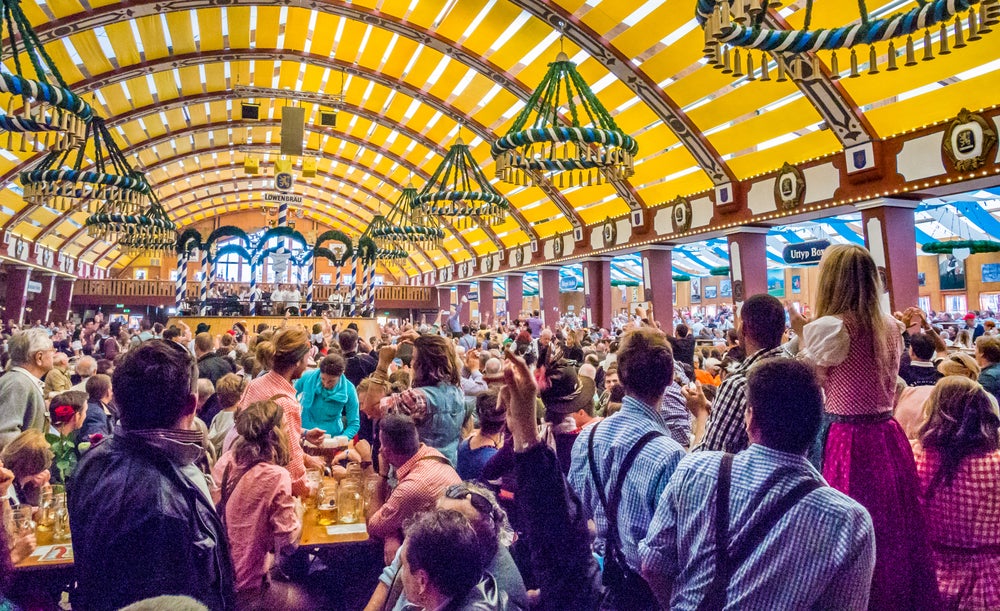 There's nothing better than a beer carnival honoring the king's marriage to Princess Therese of Saxe-Hildburghausen.
Munich's Oktoberfest is the largest beer event in the world, with upwards of 6 million people gathering in the German city in mid to late September, a tradition that's now celebrated all around the world. But Oktoberfest is only one of many volksfests in the Rhineland. Every big town has at least one volksfest a year; Oktoberfest is simply the most famous. Volksfests are essentially beer festivals crossed with traveling carnivals and are a means of celebrating all sorts of historic moments.
Oktoberfest originated in 1811 in Munich, devised to celebrate the marriage of King Ludwig I to Princess Therese of Saxe-Hildburghausen. Only royalty and aristocrats were involved in the actual wedding, while Oktoberfest was a party for the common people and has remained a fixture of beer lovers everywhere.