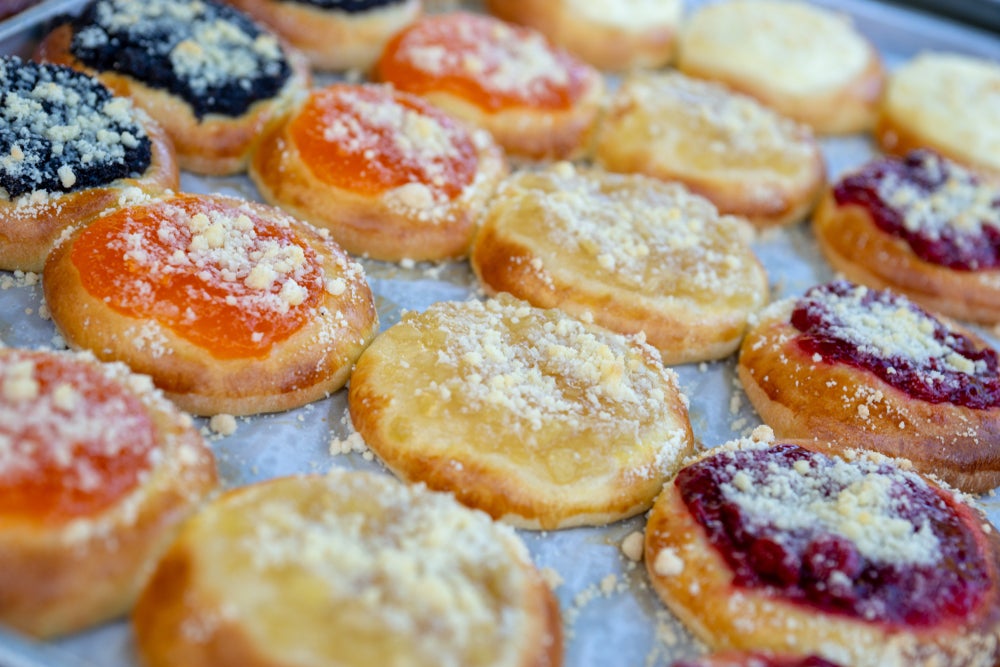 How a Czech pastry took over the Lone Star State.
Most of Texas's famous food icons come from its border relationship with Mexico, but a few key traditions have more distant origins. That includes the kolache, a puffy fist-sized yeasted bun stuffed with a sweet fruit filling or a savory knot of sausage and jalapeños.
Across the state, the little pastries are as popular as doughnuts and frequently appear at church socials. Kolaches came to Texas by way of the Czech immigrants who settled there in the 19th century, and who established rural communities of their own in the late 1800s. Back in the old country, kolaches were exclusively sweet: round or square buns with hollow centers for jam, fruit pastes, poppy seeds, or sweetened farmer's cheese.
But in Texas, savory sausage-filled buns—technically klobasniky in Czech, though you can try telling that to a Texan—are also a hit, and the unique inclusion of spicy chiles is a fitting tribute to the state's proud fusion cuisine.
For more TASTE Food Questions, subscribe to our podcast TASTE Daily on Apple iTunes and Spotify. It's also free to add to your Alexa flash briefings. Just add the TASTE Daily Skill.